Longer days, more sunshine, and milder weather can mean only one thing—Spring is coming! It's time to de-winterize your home and prepare it for the season that is known for floral, bright colors, and sweet scents abound.
Right before Spring is official, I like to get my home ready for the new season. This means remixing a few things in terms of decor and furnishings. And while I cannot afford to redo my home completely, I do have a few low-budget ways to make my home Spring friendly without breaking the bank.
Check out my 5 Ways to Spruce Up and Bring Spring Into Your Home. They are easy and pretty inexpensive to do!
Change Pillows on Seating
Purchasing a few throw pillows from your favorite home and decor store can lighten up any room and serve as a fabulous way to redo rooms for the Spring and Summer months. Select colors like mandarin or tangerine, yellow, sky blue, and even fuchsia or turquoise to give your room a pop of color and pizazz. Stores like HomeGoods, Big Lots, TJ Maxx, Marshalls, and Ross have throw pillows on the cheap!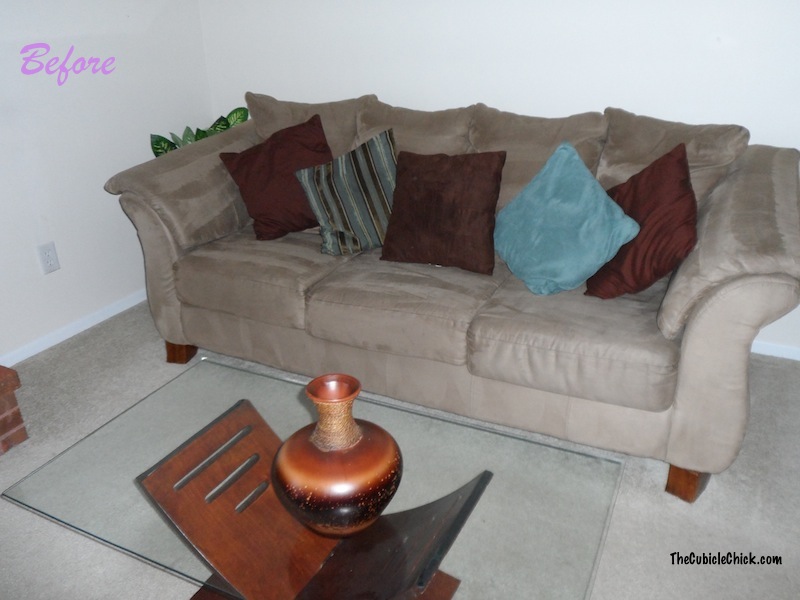 Add Color Decor
Along with a pop of color from pillows, try adding a few colorful decor items to turn up the WOW factor. Select vases, candles, and other do-dads that have bright hues. Colored glass looks amazing in any room and can help give it that Spring feel.
Flower Power
A very low-cost way to make any room feel like Spring is by adding flowers. Tulips, dandelions, lilies, and carnations are just a few flowers that can bring out the Spring feel. Trader Joes sells fresh flowers inexpensively, and I go there at least once a week to add fresh flowers to my home.
Spring Scents
What better way to bring in the Spring with a hint of scent? I love Glade's Limited Edition Spring Collection, and I've purchased several items from the line including Vibrant Bloom Scented Oil Candles and Fragrance Mist. The smell is the epitome of Spring, and can be purchased at low cost. Also, try Bath and Body Works Scented Candles in Coconut Leaves and Poolside.
Bedding
Changing your bedding and comforter to a brighter color can also give your home a Spring feel. Try brighter colors that are airy and light. You can also add throw pillows to brighten to the room as well.
Spring is one of my favorite seasons, and also an opportunity to give your living space a makeover. I hope these 5 tips help you usher in the new season!
And stay tuned! I will be giving away a gift card to Ross Dress for Less next week!