If you are a REAL fashionista and lover or all things fabulous and stylish, then the Metropolitan Museum of Art (MOMA) Costume Institute Gala is the red carpet event of the year. It is when celebrities and well-known personalities strut their stuff in haute couture and high fashion looks in order to make a calculated statement. The theme of this year's gala was Punk Chaos to Couture.
The Met Gala is not your average red carpet event; everyone who attends pulls out the stops in theatrical and dramatic pieces that are showstopping and intense. And while some celebrities bring their A game to the Met, others, well—let's just say completely miss the mark. But whatever the case, us water-cooler enthusiasts love to watch the red carpet part of the gala live online and ooh and aww and hell naw at the looks being shown.
This year's frock game on the Met Gala red carpet was a little like foreplay; very stimulating and kind of exciting—but you kept waiting to get to the actual foreplay. And after waiting for it to happen, you are disappointed when it ends in a hug. That is exactly how I felt with the looks from the night. I am by no means a true fashion reporter or "expert", but I know what I like. I know what is aesthetically appealing. And most of the red carpet Met Gala looks tried hard but failed. Meh.
The theme for the night was Punk Chaos to Couture; but most of the celebrities on the red carpet played it too safe.
Hits from the night: Jennifer Lopez, Anne Hathaway, Solange, Nicole Richie, and Gwen Stefani.
Honorable mentions: Beyonce, Kerry Washington, Sarah Jessica Parker, and Amanda Seyfried.
Check out our 2013 Met Costume Institude Gala Red Carpet Rundown Photo recap below:
Madonna in Givenchy Haute Couture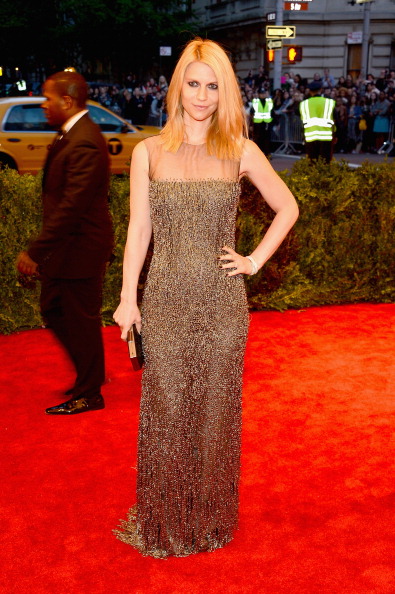 Homeland's Claire Danes
Rita Ora wearing Thakoon
Actress Kate Beckinsale
Nicole Richie in custom Topshop
Singer Katie Perry
Rapper Eve
E!'s Kelly Osborne
Once Upon A Time's Ginnifer Goodwin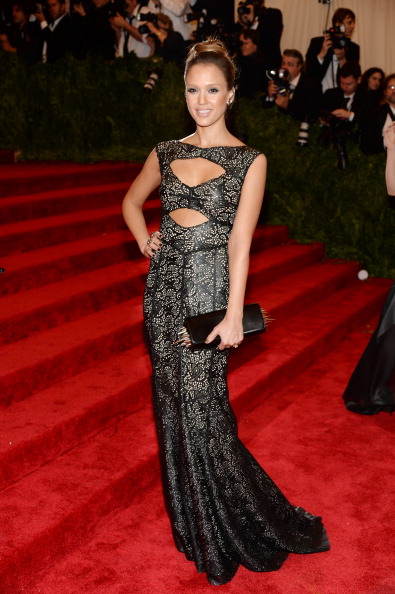 Actress Jessica Alba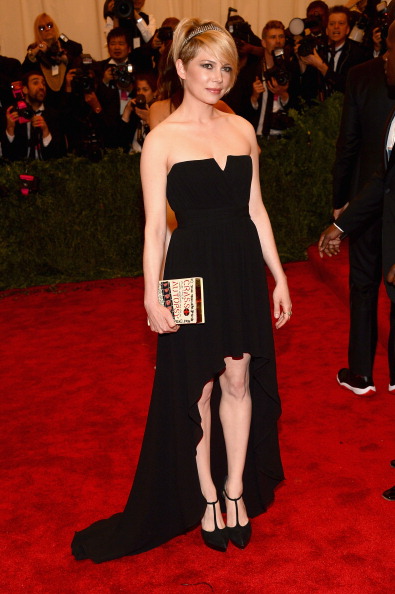 Actress Michelle Williams
Actress Cameron Diaz
Actress Jessica Biel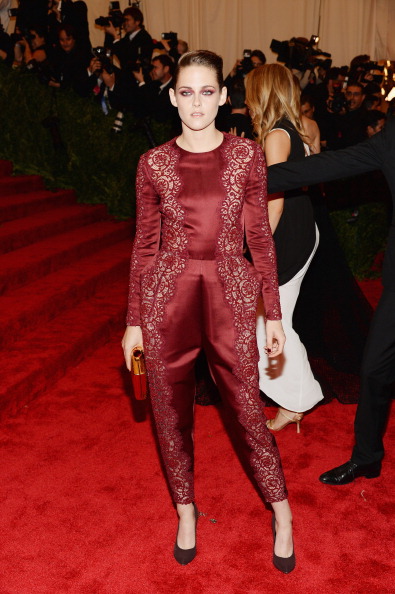 Actress Kristin Stewart
Actress Anne Hathaway
Actress and Author Gwenyth Paltrow
Actress Blake Lively
Singer Florence Welch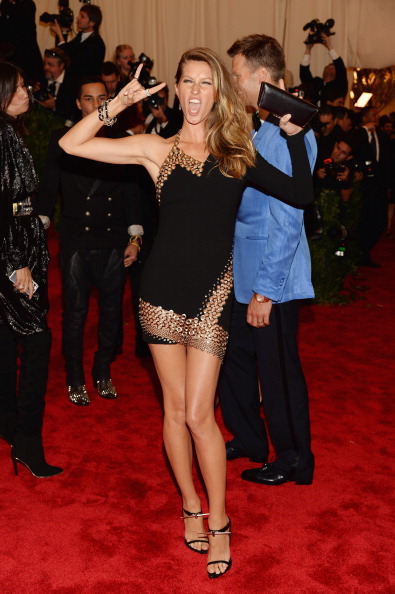 Model Gisele Bundchen
Actress Amanda Seyfried
Actress Sarah Jessica Parker
Actress Katie Holmes
Actress Rooney Mara
TV Personality Ivanka Trump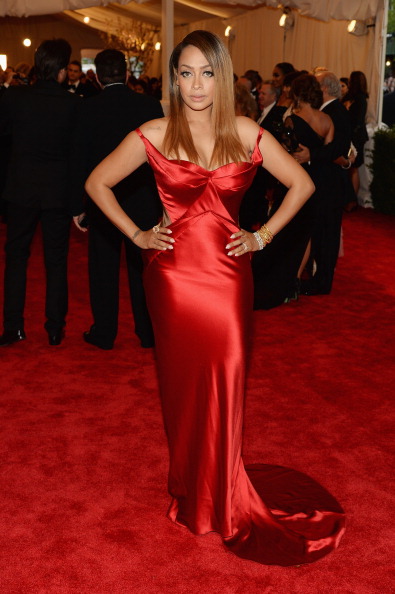 TV Personality Lala
Conde Nast Artistic Director Anna Wintour
TV Personality and Model Heidi Klum
What did you think of the looks seen at the 2013 Met Costume Institute Gala?
Click to see more Celebrity Red Carpet Photos.
Photo credit: Getty Images