Last week, I blogged about the Nordstrom Anniversary Sale (click here to get more details), which is known the world over for the amazing offerings with sale prices. The sale kicked off this past Friday, and with it, Nordstrom pulled out all the stops at many of their stores across the nation. Here in St. Louis, the Nordstrom Galleria location was packed with customers anxious to get their hands on the upcoming Fall styles and trends at a budget friendly price. I was invited to view their Fashion Bash, which also encompassed a Beauty Bash, celebrating their entire cosmetics department. And what fun I had, Honey!
Many of the cosmetic and beauty brands represented during the Beauty Bash had their top professionals on hand to answer any questions customer may have regarding their lines. There was also a fabulous deejay on the ones and twos while we all mixed and mingled while we took in the atmosphere. There were also giveaways every fifteen minutes or so with everything from a Clarisonic to fragrance collections, to the latest trends in bold lip colors.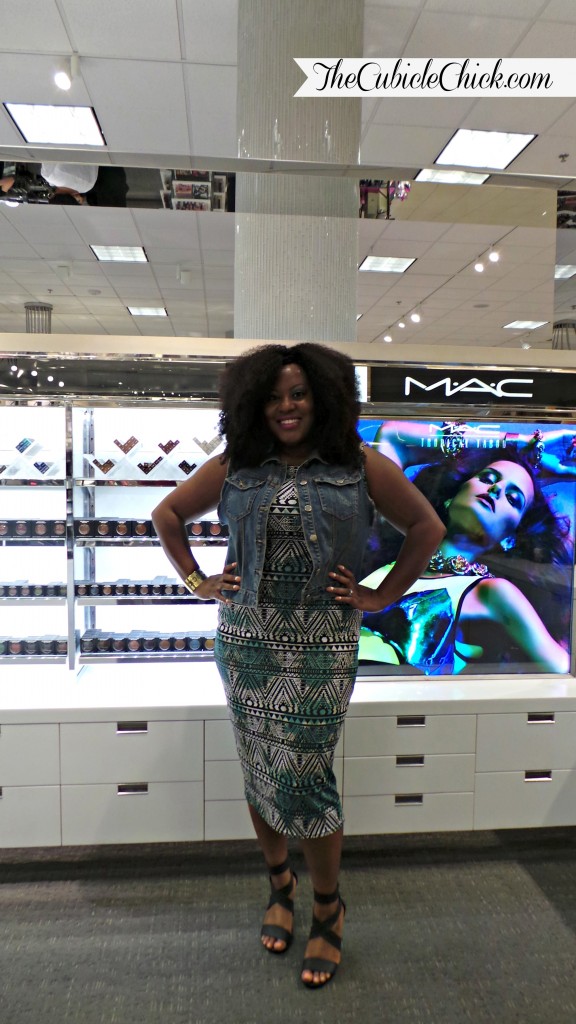 Customers were also treated to custom makeup consultations and makeovers. It was awesome to see everyone enjoying themselves, while seeing the latest hauteness from each Nordstrom cosmetic brand. And not to mention, with the Nordstrom Anniversary Sale, many items were marked down considerably, allowing us all to get more bang for our buck.
I purchased a few items myself, even though I have really been overdoing it spending wise in the beauty department. I couldn't pass up the MAC counter, and bought their fragrance, Turquatic, alongside some other favorites.
And I would be remiss if I didn't mention one of my favorite Nordstrom peeps, Mr. Daniel Everhart, for not only personally inviting me to the event, but showing me around. He introduced me to the Jo Malone line, which I had never really paid any attention to up to this point. It is a line of products for the body and for the home that are made of the finest of quality. The London based brand is a Nordstrom staple, and I got a complete look at everything they had to offer from candles, to body scrub, to body oil, and body moisturizer and home fragrance.
Check out these pictures I managed to shoot during the Nordstrom Fashion and Beauty Bash at the Saint Louis Galleria below:
Giveaway time…
My homie, Daniel Everhart, picks a name (ugh, and it wasn't mine! LOL)
Nordstrom STL's Daniel Everhart and I during the Beauty Bash
So much to see and do!
Hey Mr. DJ!
I fell in love with Jo Malone
Joni at the Jo Malone counter was amazing. She was very knowledgeable about the Jo Malone line and gave me the most wonderful hand and arm massage. I hope to visit her again soon!
The Nordstrom Anniversary Sale ends on August 4th. Make sure to visit a Nordstrom near you or shop online to partake in the fabulous savings. (click here to shop!)