There is nothing in the world like having a bestie—a girl who has your back no matter what. She is your shoulder to lean on and to cry on. She lets you know when you have lipstick on your teeth, toilet paper on your heel, and when your outfit is a no-go. There's no one out there like her, and for that, you are eternally grateful. When it comes to your bestie, she deserves the best because she brings epicness to your friendship.
This year in my 2013 Holiday Gift Guide: Gifts For Your Bestie, I've curated six gifts I think that most fabulous and glam girls would love and appreciate. The gifts are all $100 and under and have been handpicked by moi. Here we go!:
Urban Decay Vice 2 Palette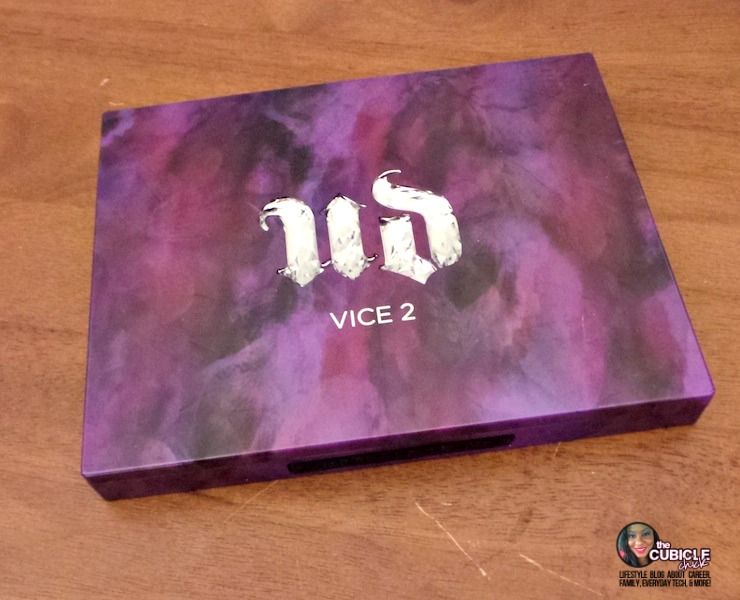 I previously reviewed the Urban Decay Vice 2 Palette here. It's a fab collection of 20 new eyeshadow shades from the makeup brand known for making amazing eye palette collections. With this set of colors, your bestie can play nice in the office and be a vixen during a fun Girls Night Out. I love the options this palette presents—with it, your bestie can create a variety of looks and virtually never get bored. What's more, with the holiday season fast approaching, this can be an item you can give to her beforehand so she can knock 'em dead at all of the holiday parties, dinners, and soirees.
You can purchase the Urban Decay Vice 2 Palette at Sephora (here) and other leading retailers. $59.
OGIO Hampton's Women's Tote Bag
Your best friend is probably a woman on the move. So she would appreciate a bag that helps her tote all of her technology while looking fashionably fabulous. The OGIO Hampton's Women's Tote Bag does just that. As I previously reviewed here, this bag is multifunctional and durable. It's a great bag for travel, meetings, and taking to the office. $70, OGIO (click here to purchase).
 FORMULA X For SEPHORA The Twenty-Two
In October, Sephora released their new line of nail lacquers called Formula X. These colors are tauted as being haute, cutting edge, and long wearing. You can give the gift of the twenty-two colors in the collection with the Formula X for Sephora The Twenty-Two set, which, you guessed it, encompasses twenty-two mini lacquers. This collection is so awesome, you may want to gift it for yourself as well. $55, Sephora (click here to purchase).
Luxe Faux Fur Scarf from Restoration Hardware
This scarf is everything! I purchased it last year for my Aunt as a Christmas gift and she loved it (and so did I). It's perfect for the cold winter surely to invade during the winter months and makes a fashion statement. Your bestie can dress it up or down, and it's available in five colors. And to top it off, this faux fur scarf is only $29! So you can get one for her and one for yourself. Oh, and it doesn't shed, so no worries! Click here to purchase.
Breakfast at Tiffany's by Truman Capote w/ Tiffany Blue Grain Leather Cover
This is a quintessential bestie gift. What girl doesn't love Holly Golightly or Audrey Hepburn in the film version of Breakfast at Tiffany's? With this Tiffany Blue leather-bound edition of the original Truman Capote story, this a gift that is luxe and oh so glam. And since it's from Tiffany, it is the real deal. $100, Tiffany.com. Purchase here.
Jo Malone Peony & Blush Suede Home Candle
I first became acquainted with Jo Malone when I visited Nordstrom Saint Louis Galleria for an event this past summer. I was intrigued by the fragrance that wafted through their area in the cosmetics department, and have been a fan ever since. One of my favorites is their Peony & Blush Suede Home Candle. It smells simply divine and is something every girl should own. The candle isn't cheap at $65, but burns slow and fills your entire home with lushness. I adore this fragrance and highly recommend it for the bestie who is into her home and decor. Purchase it here.
Best friends—gotta love 'em! I hope that my 2013 Holiday Gift Guide: Gifts For Your Bestie gives you a few ideas for your Christmas gift giving list. I had fun putting it together for you!
To see our full 2013 Holiday Gift Guide with all six categories, click here!
Disclaimer: Some of the items listed in TheCubicleChick.com's 2013 Holiday Gift Guide were sent by the brand or company to us at no charge. This is not a paid nor sponsored post, and all opinions listed within belong to the author and are not indicative or any brands or companies mentioned.