Let's face it—many of us work for a living and spend an awful lot of time with our coworkers and colleagues. Despite the negativity the office may sometimes present, for the most part, we like the people we work with. In many offices around the world, people are participating in Secret Santas and gift exchanges. So it is only appropriate to have a list of selected gift suggestions coworkers and colleagues.
This list of eight gift ideas were all handpicked by moi, and were selected for a variety of reasons. Price, quality, availability, and uniqueness all came into play. This particular list features awesome gifts offered by small businesses and startups who are trying to make a name in their perspective areas. So purchasing a gift from this list won't just make you a hit in the office, but it will also help a small business grow.
So without futher adieu, here's our 2013 Holiday Gift Guide: Gifts For Your Coworkers:
Philips Sound Shooter Wireless Speaker
In the workplace, most people enjoy listening to music while they work. I reviewed a fabulously awesome and inexpensive wireless speaker earlier this year (click here) from Philips, and it is a great quality portable speaker. I use it in my home and to travel, and I love it! There are many wireless speakers on the market, but priced at $49.95, it is a sweet snag. Your coworker will love you for thinking of their sounds, and even better, the speaker comes in different colors including orange, lime, and blue. The Philips Sound Shooter Wireless Speaker makes a great Secret Santa, Santa Swap, or gift exchange item for your colleagues in the office. Click here to purchase.
SKYREADY  Travel Kit
If the coworkers in your office travel a lot on business, then I've got a neat gift idea for you. The SKYREADY Travel Kit is just what the doctor ordered. Flying the friendly skies can tax your immune system and offer the opportunity for colds and other viruses. The SKYREADY Essential Kit for Healthy Travelers helps you stay healthy while up in the air. It comes with the following: a mask for avoiding airbone infections, Vitamin C to boost immunity, surface wipes to conquer germs, hand sanitizer, and ear plugs to block out noise and help rid ear popping. SKYREADY is a travelers best friend and makes a great gift for your coworker or colleague. $14.99 on Amazon. Click here to order.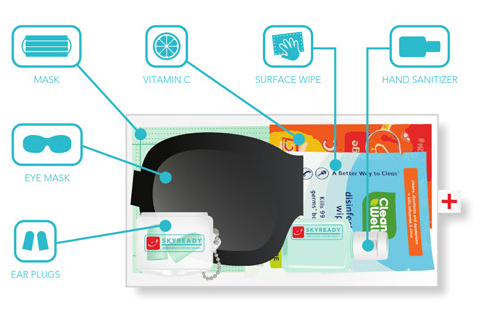 Poppin' Take Note Bundle
Who doesn't appreciate fabulous office supplies of the cute variety? This wonderful Take Note Bundle from Poppin (shown in Poppy) makes a unique gift that will be used (and envied). And don't worry—there are many colors to choose from for the more masculine coworker if needed. The Take Note Bundle includes a 1 subject notebook, a pink small cover notebook, six smoothie paper pocket folders, and 12 glossy signature pens. $37 (click here).
Gabriella's Cookie Chip Company Tin
What coworker wouldn't appreciate some sweets? Gabriella's Cookie Chip Company makes "bite sized" cookies of many varieties and flavors and ships them in a tin for freshness. After receiving a tin myself, I couldn't eat just one. Order one of these bad boys for your officemates, you they will forever be indebted to you. The tins are available in different sizes and the larger, the better, because they can be shared. Tins start at $16.99 for 1/2 tin. The cookies are available in Whole Wheat Dark Chocolate, Walnut Chocolate Chip, Peanuts and Caramel, Chocolate Chip, Toffee Crunch, and M&M. By the way, Gabriella is the daughter of the mom who started the company. How cute! Click here to order.
Boogie Board LCD Writing Tablet
Sticky notes are so yesterday. You can give your officemate or colleague a gift of tech with the Boogie Board LCD Writing Tablet with Stylus. This handy board can be mounted almost anywhere and display important reminders, lists, notes, etc. Available in an array of colors, it is not only a helpful tool in the office but a decor piece as well. Messages can be erased in one swipe, and the stylus makes it easy to use and write on. At $39.99, it's a fabulous gift for the office that won't break the bank. Order from Brookstone here.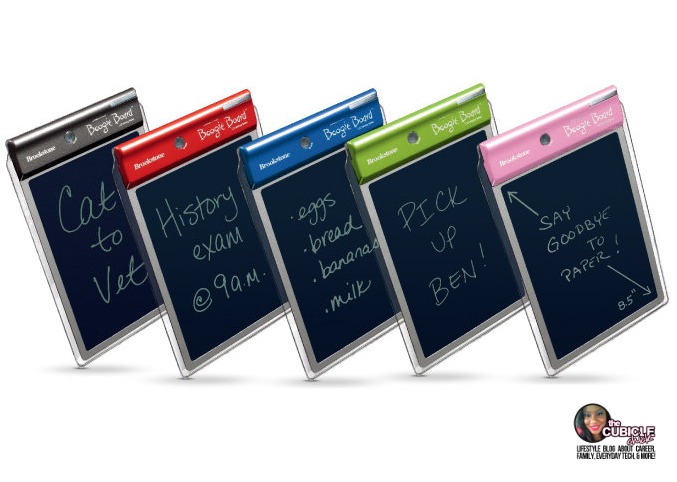 Bodyworks Ball
When working in an office on a laptop or computer all day, your back suffers. You shoulders and back may become stiff and sore. It is important to walk around every 45 min or so to make sure you aren't too sedentary. Doing exercises throughout the day can also keep you loosened up and prevent neck and back pain. I received a wonderful tool from Bodyworks called the Bodyworks Ball. You simply use it against the wall, rubbing out your back and shoulders, keeping your body happy while at work. The Bodyworks Ball can be used in any workplace or office and doesn't require much space. Your coworker would appreciate this gift, and you may even want to buy one yourself. It retails for $29.99 (click here to order) and is proudly made in the USA.
2014 Weekly Datebook by Franklin Covey
Yes, most of us utilize online calendars that sync to our phones and devices. But there is something about an actual physical calendar and/or datebook that legit and official. Franklin Covey is my destination for planners and calendars and their 2014 Weekly Datebook is just what the doctor ordered. It can help your gift recipient stay organized, on task, and on time. Retails for $24.95. Click here to order.
Tastefully Simple My Mug Cake
Tastefully Simple Consultant Felicia James sent me a Cinnamon Streusel  and Raspberry Chocolate Struesel My Mug Cake, and I was hooked, line and sinker! Imagine have a piece of cake that is conveniently in a mug. Just add water to the cake mix and viola, you have a homemade taste right at your desk. Perfect for an office snack or to warm up (since the workplace can be rather cold place). Your recipient can keep the packets in their desk and enjoy whenever the urge strikes. The My Mug Cake comes with these two cake mixes and a microwave safe Tastefully Simple mug. My Mug Cake makes a perfect gift for your officemate. $19.95, click here to order.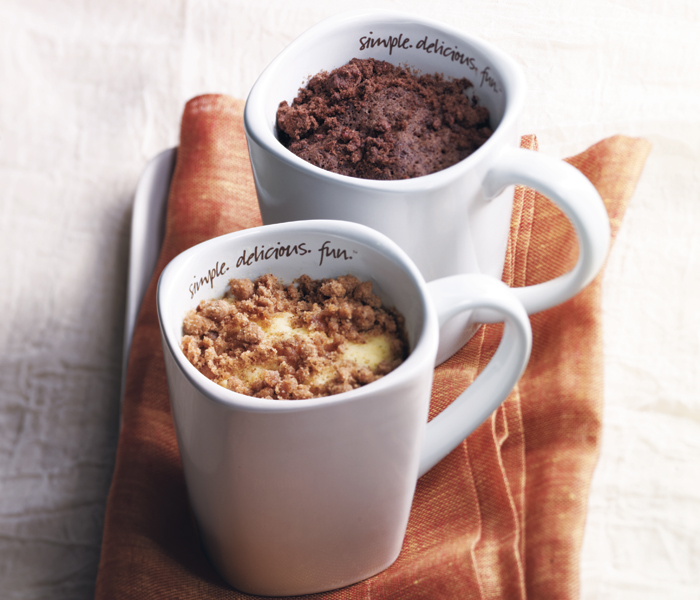 I hope these selections for your coworkers and colleagues helps you pick out that gift that is just right.
To see our full 2013 Holiday Gift Guide, click here!
Disclaimer: Some of the items listed in TheCubicleChick.com's 2013 Holiday Gift Guide were sent by the brand or company to us at no charge. This is not a paid nor sponsored post, and all opinions listed within belong to the author and are not indicative or any brands or companies mentioned.