The 86th Annual Academy Awards are now in the record books, but the conversation doesn't have to stop there. At many offices and watercoolers all over the world, people will be discussing the show and most importantly, the styles and trends that hit the red carpet. For five years now, I have been recapping my 5 Most Fab looks of the night, so of course, I have to continue the tradition of breaking down the stars who I felt brought it the most when it comes to high fashion, glamour, and most of all, fabulousness.
I must go on record by stating that my list is not a typical Best Dressed at the Oscars rundown. It's about who brought forth effortless style completely, while serving glamour in a aesthetically creative way.
This year, it was hard to narrow down my picks because many guys and gals brought it when it came to the red carpet. But after a lot of thought and back and forth, I believe that this list is comprehensive and on point.
So here we go!
2014 Oscar 5 Most Fab of the Night
5. Jennifer Lawrence
When it comes to the red carpet, Jennifer hardly ever fails to get it wrong. This sleek, Dior red gown with peplum waist is fabulously beautiful and definitely a head-turner. Jennifer's short 'do was pulled back into an elegant pompadour, and her makeup was simple, yet complimentary of her gown. I loved everything about this look.
4. Sandra Bullock
Sandra Bullock is effortlessly gorgeous. She hit the red carpet in a stunning Alexander McQueen navy blue strapless gown with waist accent which shows off her amazing figure. Sandra is pushing 50 and you would hardly know it. The soft waves help cap off the look making her a bonafide showstopper.
3.  Kate Hudson
I am a HUGE fan of old Hollywood. The glitz, the glam, the regalness that those starlets exemplified. Kate Hudson served up just that and then some in a jaw-dropping nude Atelier Versace gown with plunging neckline and bold shoulders. Kate is someone who I look to on the red carpet to kick ass and take names and she did so again with this number. Loved it!
2. Lupita Nyong'o
It has been Lupita's award season, and she didn't disappoint in this pale blue gown with plunging neckline, belted waist, and flowing bottom. It was almost a "grecian" inspired dress that she remarked was blue like Nairobi, something she was drawn to. This dress was custom made for her by Prada and she certainly did it justice. I am so looking forward to see what this new Oscar winner will have up her sleeves for next year.
1. Charlize Theron
Charlize was my Most Fab on last year's Oscar red carpet, and this year, she hit the number one spot again. Charlize just knows what works for her, and isn't afraid to take risks. Wearing a Dior black gown with a low sweetheart neckline, and almost-not-there straps, Charlize is glamorous, gorgeous, and absolutely fabulous. Simply the best.
2014 Oscar Trends
Nude & Champagne
We saw many nude and champagne colored looks on the 2014 Oscar red carpet. Jessica Biel, Cate Blanchett, and Angelina Jolie all rocked subdued hues.
Navy
We saw navy making an impact last year and it is still on trend for this year. Sandra Bullock (above), Kevin Spacey in Burberry), and Amy Adams all rocked navy very well.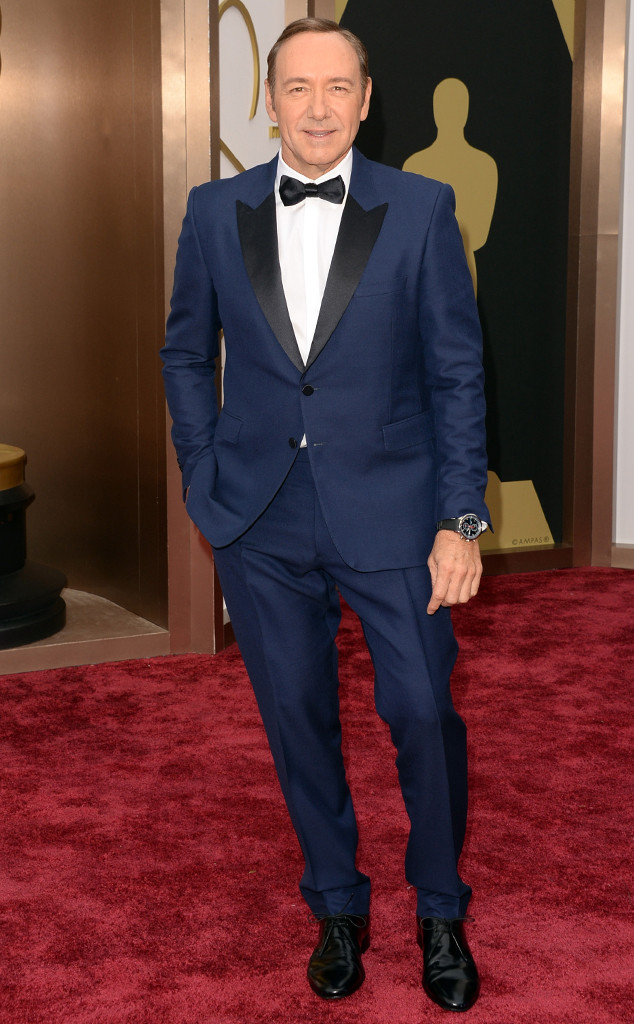 Black and White Suit and Tie
The fellas seem to love the white tux look this year. You saw this look on Jared Leto (in Saint Laurent), Ryan Seacrest, and Matthew Mcconaughey (in Dolce and Gabbana).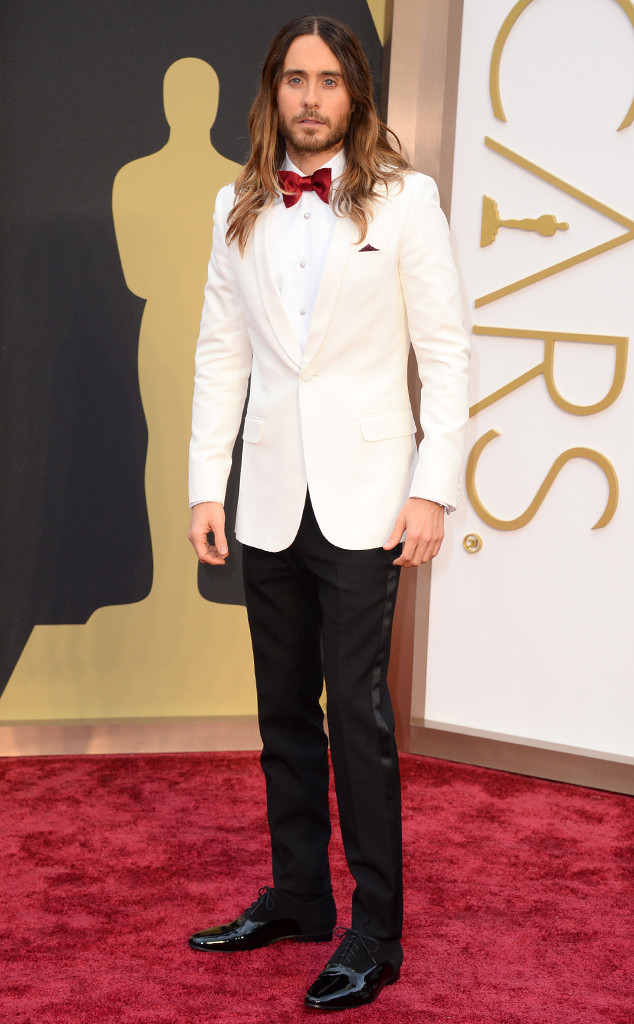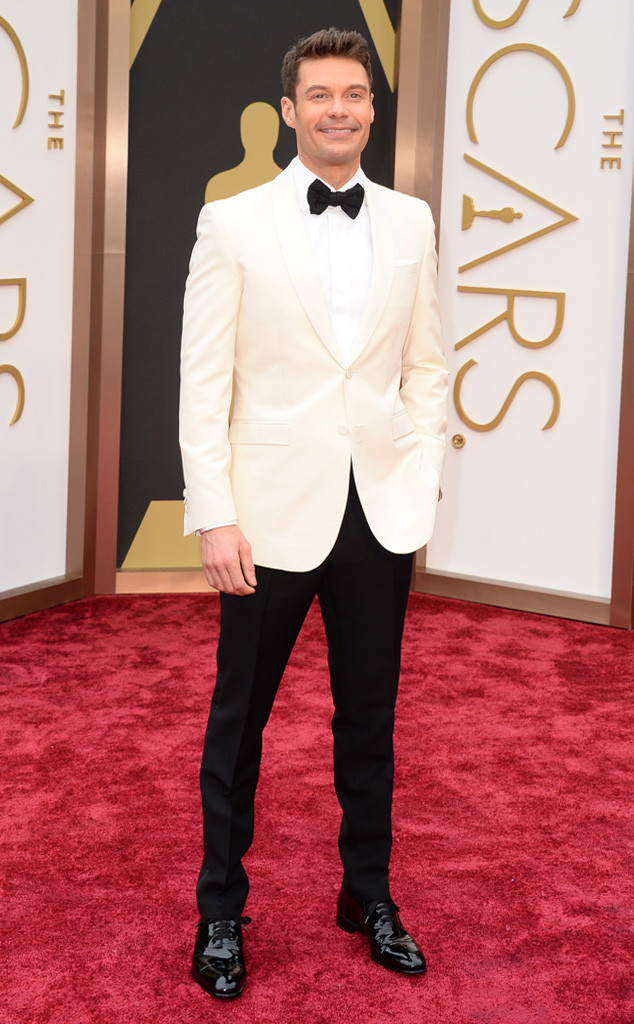 Now that award season is officially over, I feel a little sad. But, there's always next year. I wonder who will make the cut then?
Who were your faves from the 2014 Oscar red carpet?