The Golden Globes have always been one of my favorite award shows to watch each year. Full of glitz and glam, but lacking the stiffness of the Oscars. it is an award show that allows celebrities to be themselves while showcasing their fabulousness. One of the best parts of any award show is the red carpet—and I love watching the aesthetically pleasing (or not so pleasing) offerings of some of my favorite actors.
This year, I was hoping to see more color on the Golden Globe red carpet. Less black and white (safe), and more jewel tones. I also was itching to see some dramatic makeup looks, too—winged eyeliner, bold lips (burgundy and red), and smoky eyes. Nude is awesome for a classic safe look; but as always, I expect more from the Globes.
How did I do with my style predictions? Well, my need for color was quenched (it was one of the most colorful red carpets that I've seen in awhile), and the makeup was still safe, but complimentary of the dresses. Jewel tones, dresses with pockets, and sleek hair also ruled the scene.
And now that the show is over, I've compiled my list of the best dressed at the 2015 Golden Globes.
BOOM!
Quvenzhané Wallis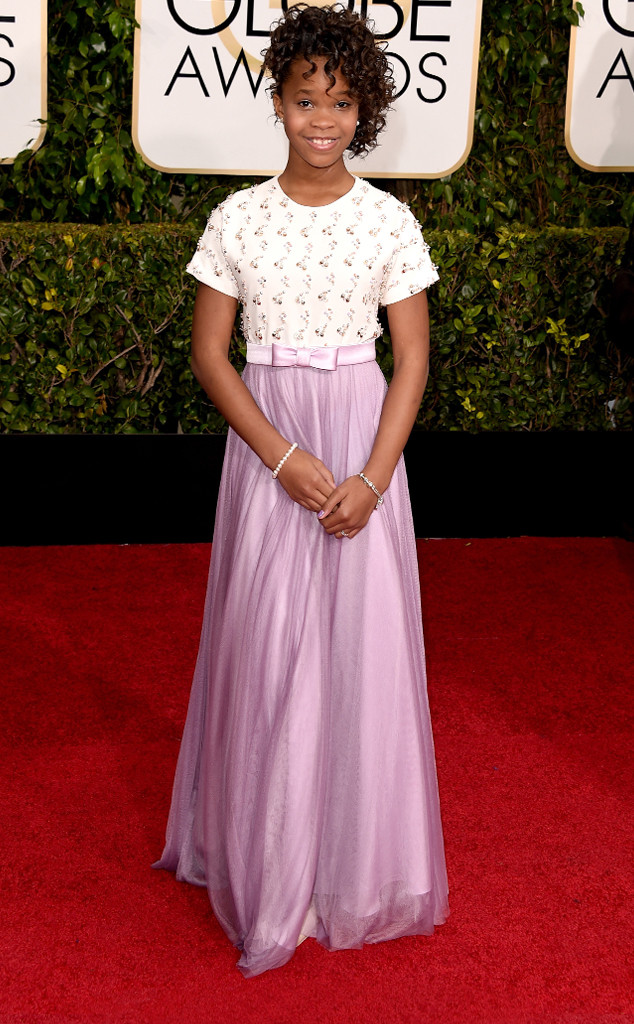 11 year old Golden Globe nominee Quvenzhané Wallis stole the show in this cute, glam frock designed by Giorgio Armani. Her hair, jewels, and bow completed the look, which was age appropriate and oh so fab. Love her!
Amy Adams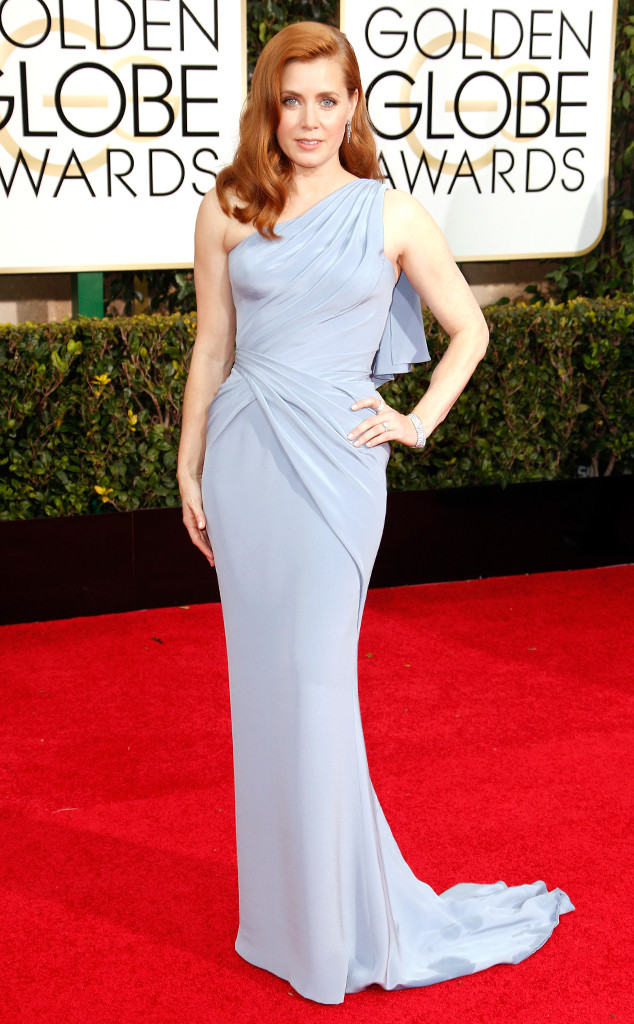 Amy Adams brought her A game to the 2015 Golden Globes. She stunned in a regal Versace gown with soft wavy hair and sparkling jewelry. Effortlessly gorgeous.
Emily Blount
I simply love Emily Blount—and she made me love her more with her role in 'Into the Woods'. Emily was a vision in white in Michael Kors grecian inspired gown. She didn't get my notes about wearing a colorful hue, but she was gorgeous all the same.
Viola Davis
I wanted color, and How to Get Away with Murder's Viola Davis came, saw, and conquered in red. With her awesomely toned arms and bouncy curls, I appreciated everything there was to this look. She's wearing Donna Karan Atelier.
Jessica Chastain
One word describes Jessica Chastain's Golden Globe look—SLAY. With her sideswept red waves, low neckline, and curvy goodness, she is my pick for best dressed. I adore everything about Jessica's look. This Atelier Versace gown served in every way.
Jennifer Lopez
Jennifer Lopez always shuts it down. This woman knows how to bring (good) drama to any red carpet she walks on. So it's no surprise that she is on my 2015 Golden Globes Best Dressed List in this Zuhair Murad number. Stylish and haute.
Lupita Nyong'o
I was a little let down when I first saw Lupita's look on television on the red carpet. It was when I saw her during the Golden Globes telecast that I could truly appreciate her dress. The play with color and texture added personality to the dress, and she looked absolutely stunning. The purple color looked resplendent against her skintone. Lupita didn't play it safe, and it worked. Kudos! (in Giambattista Valli Couture).
Reese Witherspoon
When I first saw Reese on my television screen on the red carpet, I gasped. She truly looked stunning in her strapless Calvin Klein gown. It's simple, yet fabulous, and one of my favorites of the night.
Lana Del Rey
Songstress Lana Del Rey's dress (vintage Travilla) was also one of my personal faves. She is giving us classic Hollywood realness with a twist. Seafoam with plunging halter neckline and bouffant hair made me really appreciate the look. The color, the makeup, the hair; so glam! The Little Mermaid, anyone?
Gina Rodriguez
I've never seen CW's Jane the Virgin, but seeing Golden Globe winner Gina Rodriguez in Badgley Mischka during her acceptance speech made me want to go online and watch the series from the beginning. The dress is a simple strapless number, but has a "flapper" type of beaded and lace train that is fun and fabulous at the same time.
Kate Hudson
Kate Hudson and Jennifer Lopez favor to me (do you see the resemblance)? Anywho, Kate's body is amazing and no wonder why she wants to show it off in this Versace number that is so risque but for so right for the Golden Globes. It just works for her—and I can't hate.
Uzo Aduba
Orange is the New Black's Uzo Aduba quenched my thirst for color in this dramatic beaded strapless gown in Randi Rahm. I love the gown, her hair, her makeup—everything just works. LOVE it.
Overall, the 2015 Golden Globes tickled my fancy for style and fashion without going overboard or playing too safe. What were your favorite red carpet looks from the evening?
Photo credit | Getty