There are so many awesome things in the works that I am excited to share with you. But due to certain restrictions, I can't share it just now. If you follow me on Instagram of Facebook, then you may already may have seen me teased a little something something about AT&T and a partnership I am working with them on. This project is close to my heart because it is one that personally brings together two things that I utilize in my everyday life—-faith and technology. That is all I can say on that (for now) but I wanted to share with you a recent interview that I did with Jason Caston, Digital Platforms and Innovation Specialist at The Potter's House/T.D. Jakes Ministries, and the creator of the iChurch Method. I find this to be a very interesting topic because millions of churches and faith based organizations are utilizing technology to not only communicate with their members and audience, but to reach out to those who may need help.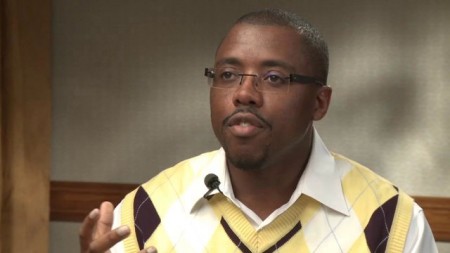 During the interview session with Jason, I was able to pick his brain about a lot of things regarding social media, technology, and how it can compliment our experience in church. I know I use technology a lot when it comes to my faith, especially since I travel a lot. I watch services online on my iPad Mini, download podcasts of teachings and sermons, and have a Bible application on all of my devices. Technology can make it convenient for us to get our "fill" spiritually, no matter where we are or what we are doing.
Jason told me that he started as a web developer for The Potter's House/T.D. Jakes Ministries and discussed with them starting a social media program for their various channels and websites. Shortly after getting involved with their social media, he developed the iChurch Method, that can help ministries spread their message online and to the world.
Jason' Caston's iChurch Method is comprised of five key focuses:
Inspiration- sharing inspirational messages daily on social channels
Information- giving helpful and useful information to followers who can also share with others
Communication- not only broadcasting messages, but replying and acknowledging those who leave comments and statements via various social channels
Diversification- diversifying the message on social networks and making it unique to that channel
Consistency- being consistent, not only in posting, but with the messages being shared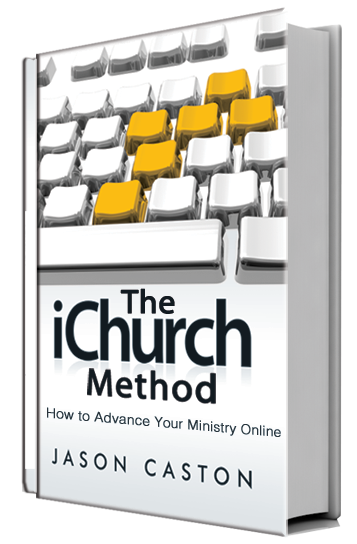 Jason not only came up with the iChurch Method, but wrote a book about it too that was first released while he was teaching a social media for ministry media session during a conference being hosted by The Potter's House and T.D. Jakes. The book, The iChurch Method and How to Advance Your Ministry Online was well received and sold out during that conference. There is now a second volume of that book, The iChurch Method and Changing the World When You Log In available, and he is working on a third volume as I type this.
Jason uses his platform to share how people are using faith based technology and spread it to the masses.
And while Jason is all for technology, he wants to make it clear that technology isn't an alternative to attending church and being active in your faith community. "Technology won't replace the church experience, but rather enhance it and take the church beyond the walls, to the people".
He also shared an analogy for those who may be on the fence about fusing technology with faith.
"Pastors and leaders of the church aren't reading the Bible from scrolls, they are reading it in book form. The book form replaced the scrolls, which in itself is technology. We are continuing the movement. Not trying to change the method, but enhance it for today's world".
You can learn more about Jason Caston and his iChurch Method by visiting his website. You can also follow him on Twitter and Facebook.
Disclaimer: This interview is a sponsored conversation in conjunction with a program that I am working on with AT&T, and I have been compensated. The opinions expressed belong to me and aren't indicative of the sponsor and/or brand(s) mentioned.