Many of you readers are entrepreneurs, small business owners, and/or WAHM's or WAHD's, so this Staples Review and Giveaway is going to be right up your alley. I've got a package of home office treats that will come in handy for you as you grind and hustle your way to world domination. Staples has been a leading retailer of office goods and supplies for years. Whether you shop at Staples or online on their website, you are sure to find just what you are looking for affordably. Staples is allowing me the opportunity to giveaway five (5) items that are perfect for your home office or workspace. The items are as follows:
M by Staples Arc Notebook
Link: http://www.staples.com/sbd/cre/marketing/arc/index.html 
Customize the way you organize. Organize all your notes, tasks and to-do lists with M by Staples Arc customizable notebook system. Its ultra-flexible design allows you to add, mroeve and rearrange your favorite pages and accessories again and again.
Choose your notebook. Leather and durable poly options available in a variety of colors and sizes.
Customize with refill paper. Project planner, narrow-ruled, graph-ruled, to-do and weekly/monthly planner pages.
Pick the perfect accessories. Dividers, page flags, task pages and much more.
Lift out and press back in. Easily rearrange your pages and accessories. Use expansion discs and desktop punch to expand your system.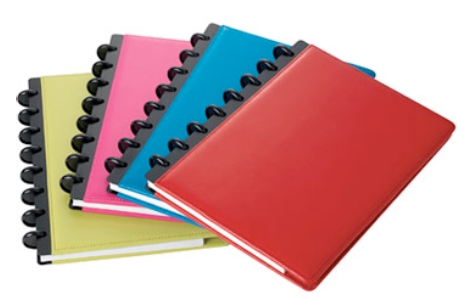 Staples Avant Pen
Link: http://www.staples.com/sbd/cre/products/avant/index.html 
Pens feature a premium build and either the exclusive, incredibly smooth SilkScribe ink or gel for scrips precision. Avant refills are interchangeable, so you can create the pen that's right for you.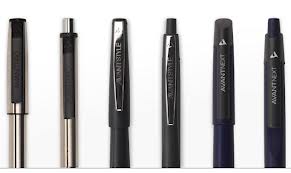 BETTER binder with Removable FileRings
http://www.staples.com/1-inch-Staples-Better-Binder-with-Removable-FileRings-Blue/product_952549#id='swatch_587122 
This innovative product features removable rings – pull out tabs and place them in a hanging file frame. Fits most file drawers and file boxes.
Staples One-Touch CX-4 Compact Flat-Stack Quarter Strip Stapler
http://www.staples.com/Staples-One-Touch-CX-4-Compact-Flat-Stack-Quarter-Strip-Stapler-20/product_970814 
The one-touch(tm) technology in this stapler means it requires 50% less effort than comparable compact staplers – staple up to 20 sheets of paper with ease! Staples corners flat for neat level stacks.
Staples Earth by Staples(r) Multipurpose Cleaning Wipes
http://www.staples.com/Sustainable-Earth-by-Staples-Multipurpose-Cleaning-Wipes-60-Wipes-Pack/product_915250
From Staples Sustainable Earth by Staples line – wipes are made with plant-based ingredients, EPA registered and can be used on any water-safe surface such as desks, cabinets, countertops and more. The Staples One-Touch CX-4 Compact Flat-Stack Quarter Strip Stapler is so easy to use and allows for stapling a lot of papers with one touch. And the Staples Earth by Staples Multipurpose Cleaning Wipes help keep my iMac keyboard and desk area clean as a whistle.
I've been using everything above in my Cubicle Chick headquarters and I can say they've all come in handy. I especially love the M by Staples Arc Notebook for cataloging and binding projects.
You can win everything above simply by entering below. Please check the Terms and Conditions on the Rafflecopter entry for specifics:
This giveaway ends October 2nd at 7am. Winner will be contacted via email or entry method within 48 hours. Winner has 48 to respond or an alternate winner will be selected.
Good luck!
Disclaimer: This is a sponsored giveaway by Staples. I received the items at no charge for review purposes. The opinions expressed in this post belong to me and are not indicative of Staples and/or other brands mentioned.