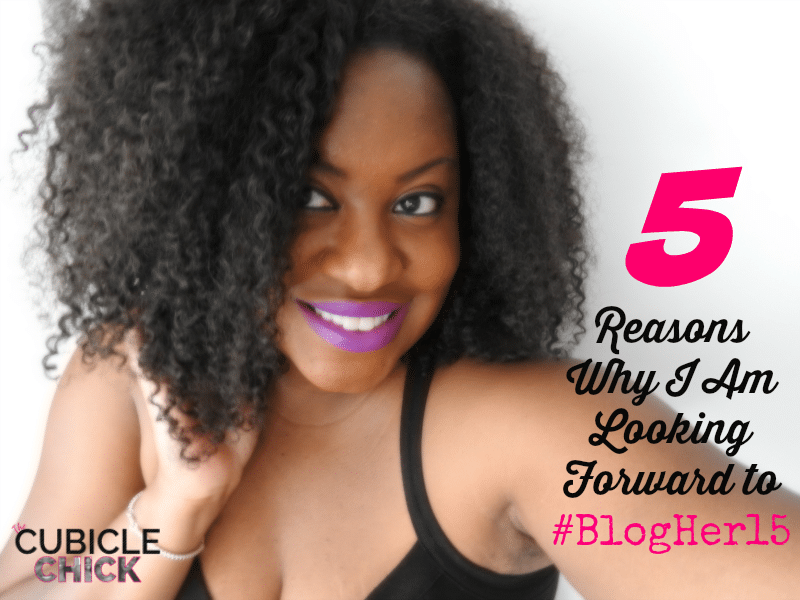 It's that time of year again. As a professional blogger who enjoys networking and making connections professionally, I've always found the BlogHer Conference to be a must-attend event. For the past four years, I have attended the conference to up my game, meet with brands, do a little learning, and also party epicly. And this year, with all that is going on in our world stateside and globally, I feel that the event is on-pulse with what is new, now, and next in the world of storytelling, blogging, and social media.
Being held in New York City this year, BlogHer, now a part of SheKnows Media, is being touted as Experts Among Us, and is the largest event for women content creators and influencers. But it is not the size of the conference, nor the huge brand that it has grown into that keeps me coming back every year—it is the quality of the programming and opportunities to network, grow, and build my brand. There is no other event of this kind that always gives me a return on my investment year after year.
I cannot wait to head to New York and commune with my fellow blogging family and colleagues. So I thought I would write out my five reasons why I am looking forward to #BlogHer15. In no particular order:
#BlackLivesMatter
This year has been a tough one as we've witnessed a plague of violence on people color. #BlackLivesMatter creators Patrisse Cullors and Opal Tometi will be opening up the conference on Thursday, continuing the discussion of the valuing the lives of all people. As a St. Louis resident who is about 25 minutes away from Ferguson, I am very proud of BlogHer for being on the front lines as it relates to continuing the dialog about race.
Boyz II Men
BlogHer knows how to the throw a party, and this year's closing soiree is certainly one for the record books. Just when I thought it could get no better with Rev Run closing out the conference, Boyz II Men will be in the place with a little MotownPhilly action. Never one to be a wallflower, I am already practicing my dance moves.
Special Events
This year's special events that I have been invited to are stellar and right up my alley when it comes to my personal brand and blog. I am especially looking forward to the Merck for Mothers, Sears Connected Home, Staples, and the Experts Among Us Mixer.
Ava Duvernay
Selma director Ava Duvernay will be in the place for the closing keynote, and I am super elated about this. Last year, I was in awe of Kerry Washington and her keynote (read 5 Work/Life Lessons from Kerry Washington's #Blogher14 Keynote), and now we have Ava. I cannot wait to be in the same room as her and soak up her wisdom and magic—she is someone who I admire very much. Kudos to BlogHer for snagging some awesome names year after year.
Community
I attend blogging and social media conferences pretty much all year around, but since BlogHer is the largest, more of my blogging peeps will be in attendance. Which means hugs aplenty, and plenty of Instagram photos and coffee breaks.
If you haven't gotten your ticket yet, you need to get it on. BlogHer takes place this year Thursday, July 16 through Saturday, July 19th in New York City at the Hilton Midtown location. Click here for more details or to register.
So who will I see at this year's conference? And who are you looking forward to seeing this year?