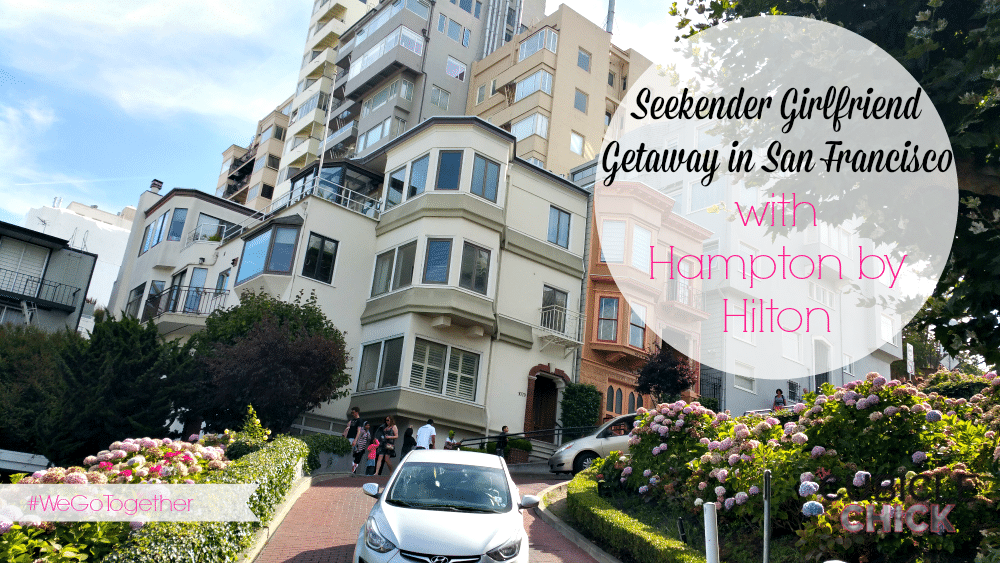 Disclosure: I was selected by Hampton by Hilton to partake in an expense paid Girlfriend Getaway trip to San Francisco as an Ultimate Seekender to share my weekend experiences on my social media as well as on this blog. The opinions expressed belong to me and are not indicative of the Hampton by Hilton or their partners.
It's no secret that I love to travel. As a child, I lived in over six different states, so you could say that the travel bug hit me when I was quite young. And now that I am an adult, I believe traveling is a perfect way to promote self-care while getting some much needed rest and relaxation in. The day-to-day of running my household, being a mom of two, and managing my empire can take its toll—so I look to travel and quick getaways as a way to push the reset button so I can come back revitalized and renewed.
I have always wanted to visit San Francisco, but didn't have the opportunity until now. When I was approached to be an Ultimate Seekender for Hampton by Hilton, I was charged with creating my perfect destination, so of course San Fran was on top of my list. And once I received word that I would be able to make it a Girlfriend Getaway in San Francisco, it was a no-brainer. Being an Ultimate Seekender means seeking out interesting, fabulous, and fun things to do while traveling that create lasting memories. Whether it's going to a concert, eating at a 5-star restaurant, camping, or attending a sporting event, anyone can be a Seekender, as long as you are up to doing and seeing new things. Raijean and I have been travel buddies and business partners for some time, and since we both co-own and curate the travel and lifestyle blog Around the World in Pink, it was a perfect fit for us to both see San Francisco for the first time together.
The Hampton by Hilton in Daly City (near San Francisco) was selected for us to stay at since it was centrally located to everything San Francisco has to offer. It's only 15 minutes away from San Francisco International and about 25 minutes away from downtown and Fisherman's Wharf, and a perfect spot for Bay Area newbies like us.
The hotel itself is small but not lacking in accommodations including free breakfast, workout facilities, convenient parking, a business center, free drinks and snacks for Hilton Honors members, and a charming lobby.
Our room was updated with new decor and furnishings, and was a nice size for the both of us to move around without being in each other's way.
After we got nestled into our home away from home, we were charged with finding some things to do for our Girlfriend Getaway. Being that we were in San Francisco, there was no shortage of trouble things for us to get into. And thanks to the San Francisco CVB, we got to participate in many city favorites.
Raijean and I headed to Fisherman's Wharf and had some fun at Madame Tussauds, and also partook in the Bay to Bay boat cruise where we got to see points of interest like the Golden Gate Bridge, Presidio, Alcatraz, and the San Francisco-Oakland Bay Bridge. Of course the hometown gem Ghirardelli Chocolate was also in our mix.
On Day Two, we made our way over to Lombard Street, known for as the most crooked street in the world. It was amazing to see the homes and architecture in the area. We walked it because I wasn't sure I was ready to drive the rental car through all of the nooks and crannies of the street. Maybe next time, though!
We also got to see the Haight-Ashbury area, known for it's zen and hippie quality of life. In the 60s, it was the epicenter for grooviness and experimentation.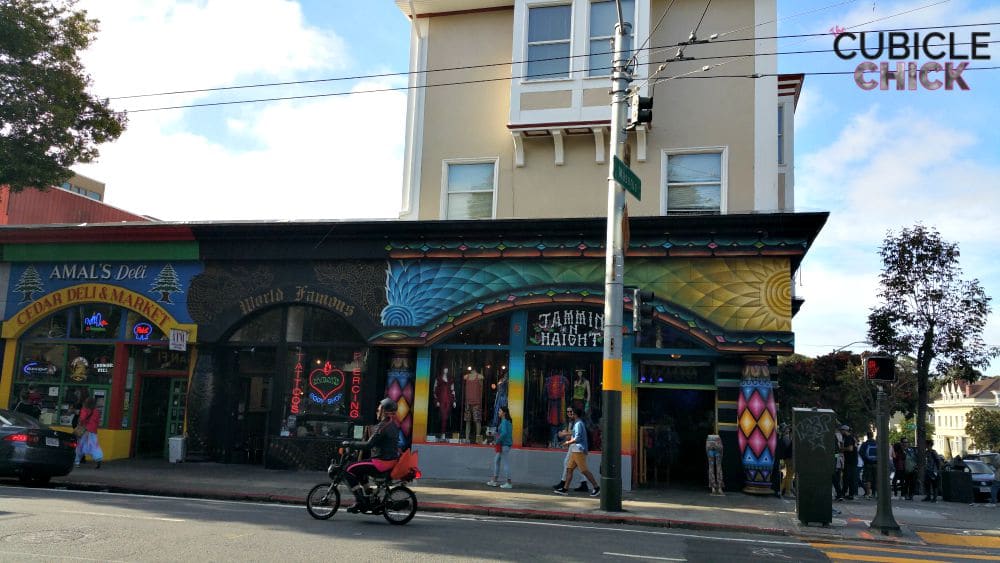 Our weekend ended with a visit to the Aquarium of the Bay where we were treated to a view of the sea life of the bay up close and personal.
San Francisco was everything we hoped it would be. And while the food scene wasn't as impressive as I thought it would be (we tried local faves like Val's, The Crab House and Lori's Diner), the scenery, history, and overall ambiance of the city made our Seekender experience one for the record books. A huge thanks goes to Hampton by Hilton for giving us wonderful accommodations that were perfect for our Girlfriend Getaway in San Francisco.
Hampton by Hilton wants to also help you be a Seekender by encouraging you to spice up your weekend with travel, whether it's near or far. In a recent Hilton by Hampton survey, we learned that 68 percent of Americans would rather embark on a bucket list trip than get a big promotion.
Other noteworthy survey items included these findings:
82 percent of working Americans would travel for a year without pay if money weren't a concern
49 percent of Americans rank "traveling to other countries" above buying their dream car
51 percent would prefer a trip that takes them out of their comfort zone
Nearly one half of respondents agreed that the best thing about experiencing something new is making a lifelong memory, followed by sharing it with family and friends, (28 percent) and discovering something new (22 percent)
So, as an Ultimate Seekender, I am encouraging you to get out and enjoy your weekend by trekking to a new place, or visiting one of your faves. It's all about making sure you get the best out of your life.
Now that you've seen my Ultimate Seekender weekend, where are you off to next? (and make sure to visit Hampton by Hilton's Seekender page to see what other Ultimate Seekenders are up to.)