Even busy chicks need the inspiration and wisdom from a good book. Check out The Corporate Sister's 12 summer reads for the busy chick, then get your read on.
There's nothing like laying on the beach with a captivating, inspiring book to get that "summer" relaxing feel. Except when you have to juggle work, the kids' summer schedule, and figuring out when you'll eventually be able to wind down (hopefully some time this year), diving into a great summer read may sound like "Mission Impossible".
Like most professional moms out there, enjoying a good book during the summer months can be quite a challenge. Yet finding the right, inspiring summer read can make a world of difference between forgetting the world around you and enjoying the moment, and—not!
In the spirit of enjoying summer and relaxing on a beautiful beach with a great book, here are my 12 recommendations for summer reads for the busy, but inspired, chick in you:
This New York Times best-seller by thought leader Brene Brown, PhD, teaches us about the power of being vulnerable. After reading this, you'll be inspired to be your best self and step into new arenas of your life.
This practical guide will help you understand how successful women think, make decisions, and set goals differently. It's a particularly empowering read for women who want to know themselves better, and have the understanding, tools and knowledge to succeed.
This is a collection of witty essays telling it all about what it means to be a new mom. If you happen to be a new mom, or just want to remember what it was like, this book gives you the real deal on mommyhood with a touch of encouragement, support and fun.
This best-seller personal essay adapted from the famous TEDx talk of the same name, redefines feminism in a fresh way for modern women. In this small yet powerful piece, author Chimamanda Ngozi Adichie will inspire you to be more committed to women's success in society. Fresh and empowering!
If you've been wondering about living your own brand of powerful life, this inspiring summer read will give you that extra "oomph" you need. Author Sophia Nelson describes a way of living and dealing with life's challenges that will have you turning the pages for more authentic, refreshing advice.
This masterpiece by #1 New York Times best-seller Iyanla Vanzant teaches us the four essentials around trusting ourselves and others. While this is a longer read, you may very well find yourself devouring and applying it to every part of your life.
Are you a creative entrepreneur or dreaming to be one? Even if you're working the 9-to-5, this canvas for women entrepreneurs by author and entrepreneur Natalie McNeil will guide you to tap into your own creative genius and set up the foundations of your business or career. It's a fun way to explore, envision and create, all the while chillin' on the beach…
If you ever wanted to get into the head of mogul Oprah Winfrey, this is your opportunity! In this beautiful book, Oprah shares with us the precious gems of experience she's gleaned over the years as a creative force, media mega-personality and champion of living your ideal life. A must-read!
Big Magic by Elizabeth Gilbert
This #1 New York Times best-seller by author of "Eat, Pray, Love" Elizabeth Gilbert is a definite must-read for all! She shares with us her own journey as a creative, and inspires us to tap into our own power and use our curiosity to live our best lives.
Maternity by Meghan Foye
Meghan Foye tells the story of a New York media editor whose career has hit a plateau, and ends up faking a pregnancy to finally take some time off to figure out her life. It's a fresh take on the sometimes controversial topic of maternity leave, as well as love, work and marriage! It'll make you giggle and think while sipping on your margarita.
Best-selling Terry McMillan drops another gem that inspires us to think about what it takes to face life and open yourself to chances. In this book, Dr. Georgia Young quits her job and wonderful life to go and find herself. A contemporary tale on becoming who you really want to be…Expect some AHA moments!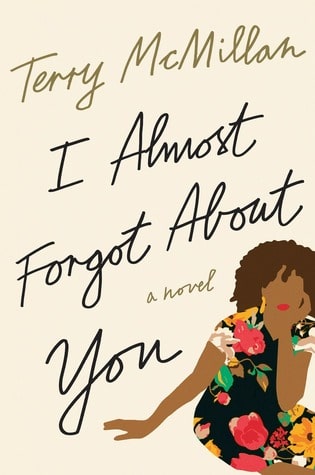 In this page-turner of a debut novel, author Imbolo Mbue traces the story of a Camroonian immigrant family in Harlem, which happens to be thrown in the world of privilege and power as the Great Recession hits. It inspires you to think about the American Dream really means, as you enjoy the intricate plot developing in this great piece.
What are your recommendations for summer reads?
Bio: Solange Lopes is an author, blogger and CPA. She writes about career and lifestyle topics for women at work in her blog The Corporate Sister (www.thecorporatesister.com). She's the author of The Corporate Sister's Guide to Taking Back Control of Your Career: 7 Steps to Reclaiming Your Work.