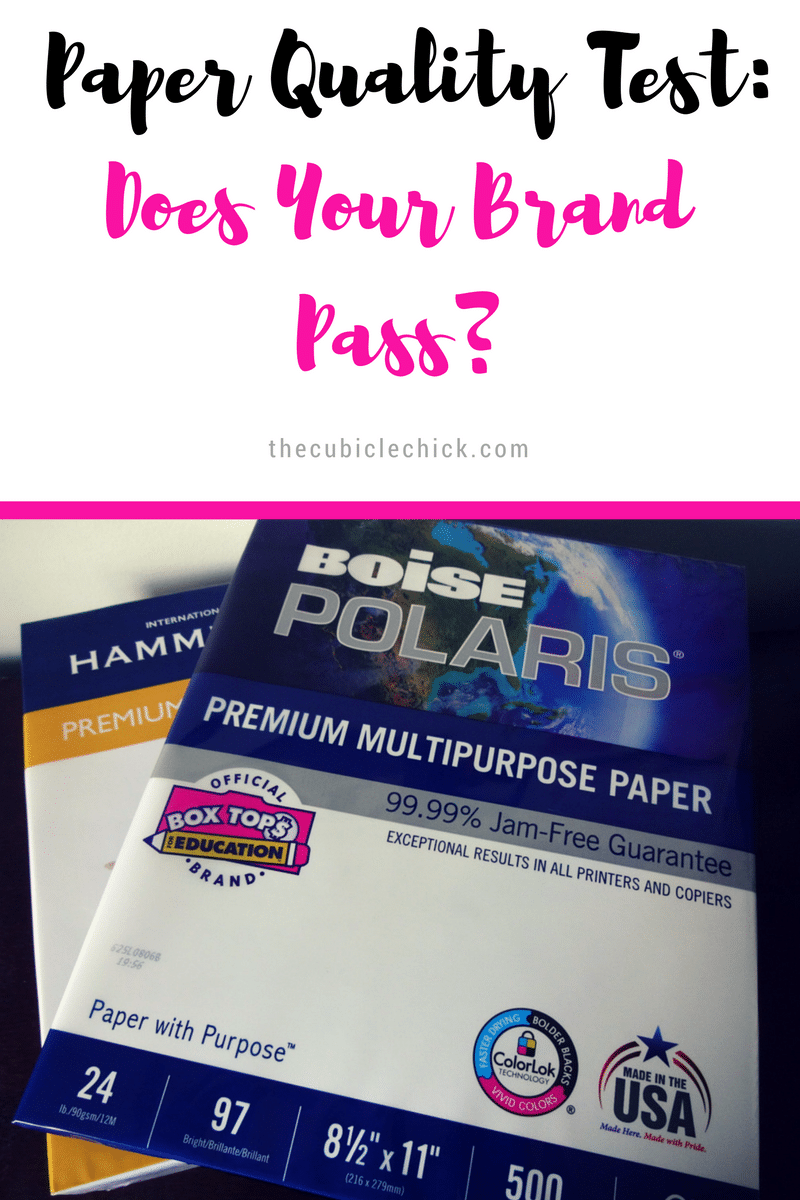 Disclosure: As a career writer and Work Life Management expert, I have partnered with Boise Paper to test out how their paper compares to another brands on the market.
Yes, paper quality indeed matters. Read how it can make all the difference for your printing needs.
How much thought do you give to selecting the right paper for you and your projects? Is it price? Loyalty? Performance? Or a mixture of all of these things? Here's the deal: whatever your reasoning behind selecting the right paper, paper quality is important. No matter if you are a self employed entrepreneur, or working in an office with dozens of employees, the selection of  paper can make all of the difference.
I do my fair share of printing as a Digital Debutante, content creator and a mom—reports, proposals, and contracts for clients. Classroom paperwork and other items for my daughter's school. I have to have the right type of paper, so I don't skimp when it comes to selecting the right brand for me.
For me, paper quality is everything.
When I print out paperwork, I can't have smudging. When filing, flimsy and thin paper won't do. And if my daughter needs paper for a project that is due, I want to use the best available.
I was approached by Boise Paper, who I have partnered with in the past, to do a comparison test. Using their Boise POLARIS Multipurpose paper and the competing Hammermill Premium Multipurpose paper, I tested both in terms of packaging, opacity (paper thickness), and brightness.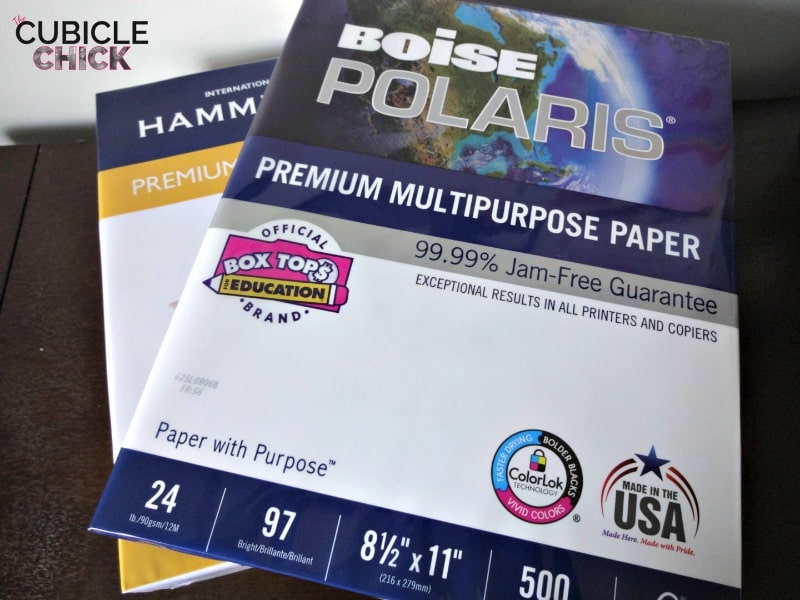 Here are the results of my paper quality test:
Packaging:
On first glance, both the Boise POLARIS Multipurpose and the Hammermill Premium Multipurpose paper looks the same in terms of packaging. But once opened, there's a big difference. The Boise POLARIS Multipurpose packaging (which includes the ream wrap which keeps the paper nice and crisp until used) is thicker than it's competitor. And this means that your paper quality will be significantly better when used. This is especially important for printers and copiers.
Boise POLARIS Multipurpose is 99.99% jam-free, and will help you work smarter, not harder. (Boise on the left, Hammermill on the right)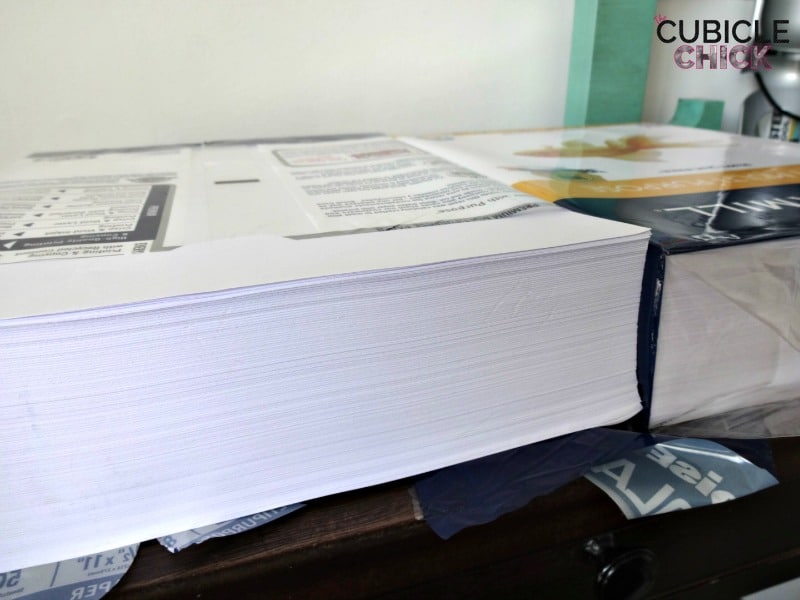 Opacity:
In terms of thickness is sheerness, Boise POLARIS Multipurpose wins. As you can see in my test sheets, the ink is more visible from the back of the paper on the Hammermill Premium Multipurpose paper than it is on Boise. This means that when you use it to print or copy, you are using a quality paper that measures up. (Boise on the left, Hammermill on the right)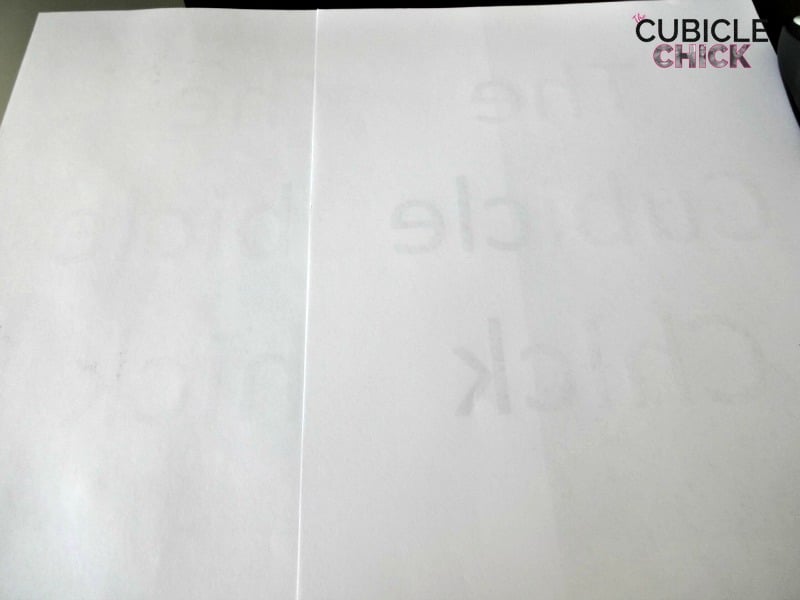 Brightness:
In natural light, you can visibly see that the Boise POLARIS Multipurpose paper is brighter than the Hammermill Premium Multipurpose paper. This brightness will make all of your printed and copied materials look professionally well done.
When it comes to your printing and copying needs, in this comparison, there is no competition. As a Boise Paper partner, I am thrilled with the results.
But you don't have to take my word for it. Try the paper comparison test and see the results for yourself.
Please visit BoisePaper.com for more information and learn more about their products by visiting their various social channels below:
Website: www.boisepaper.com
Facebook: https://www.facebook.com/BoisePapers/
Twitter: https://twitter.com/BoisePapers