In partnership with MERS Goodwill, I am sharing tips for back to school shopping with your tween while thrifting. I was given a gift certificate in order to shop for the items shown in this post.
If your Back to School shopping doesn't include thrifting, you are missing out! Get some tips on getting your tween ready for school with finds from your local thrift shop.
Because of my mother-in-law, my daughter has been shopping in thrift stores since she was wearing Pull-ups. My MIL is a huge thrifter and always manages to find fabulous items while shopping. She taught my daughter a thing or two about finding some good items at the Goodwill, and now she is a pro as well. When MERS Missouri Goodwill Industries contacted me to partner in a back to school shopping post, I knew my tween would be perfect for the job.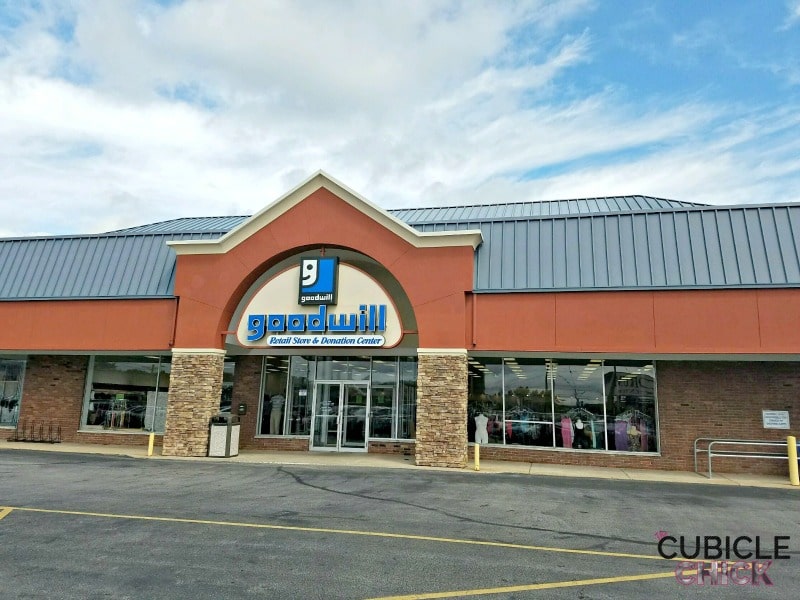 While there are tons of eye catching trends at the mall, it can really be hard on your wallet. Picking up essentials at the thrift store is a wonderful alternative. You can often find many of the same types of styles at your local Goodwill, and pay way less than those fancy department stores.
Wanna know how?
My daughter and I are sharing 5 tips for back to school shopping while thrifting that can help you change the game. Read 'em below:
Plan then execute
It's important to have a plan of attack while thrifting. What items are you looking for? What's your budget? When back to school shopping with your tween, have them write out a wish list of sorts that you can use while in the thrift store. This will save time and keep the both of you organized. It's all about shopping smarter, not harder.
Take your time
When thrifting with your tween, don't rush them. Allow them time to walk about the store so they can get a good feel of what's available. In order to find the perfect outfit, backpack, or accessory, you both will have to comb through the wonderfulness that is available. Take your time and make it a fun adventure that the both of you can enjoy.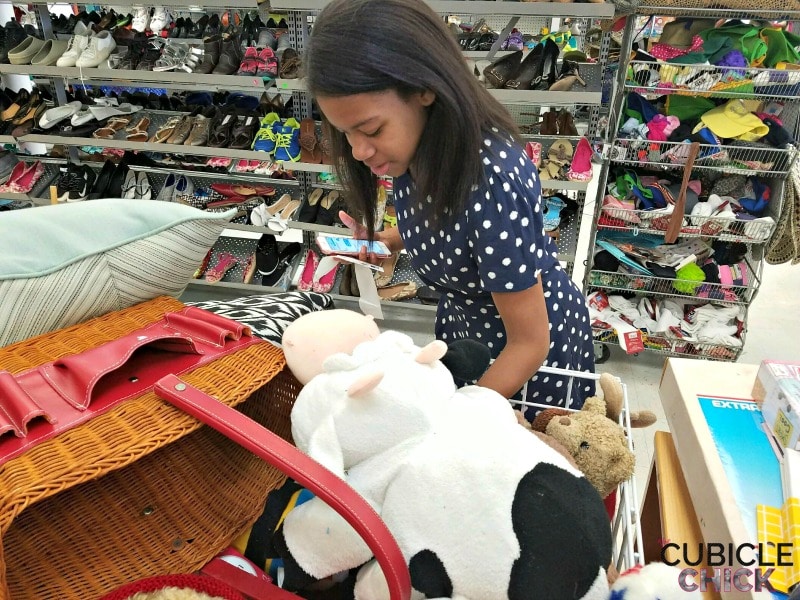 Shop for all seasons
Because the thrift store usually encompasses items that people are giving away, don't just look for things that are in season. For instance, while we were shopping, my daughter found the perfect blue jean jacket. Of course it's too hot now for it, but some the cooler months, she will be rocking it daily. Keep your eyes open for deals that are appropriate for any season.
Think accessories
MERS Goodwill isn't just for clothing and home items. Did you know they have accessories too? Backpacks, purses, earrings, necklaces, bracelets, and more! Your tween will be able to find the right accessories for the right price.
Showcase Style
Your tween is developing their own fashion savvy and sense of style. Let them pick out their own items to show a little independence, and encourage them to showcase their personality.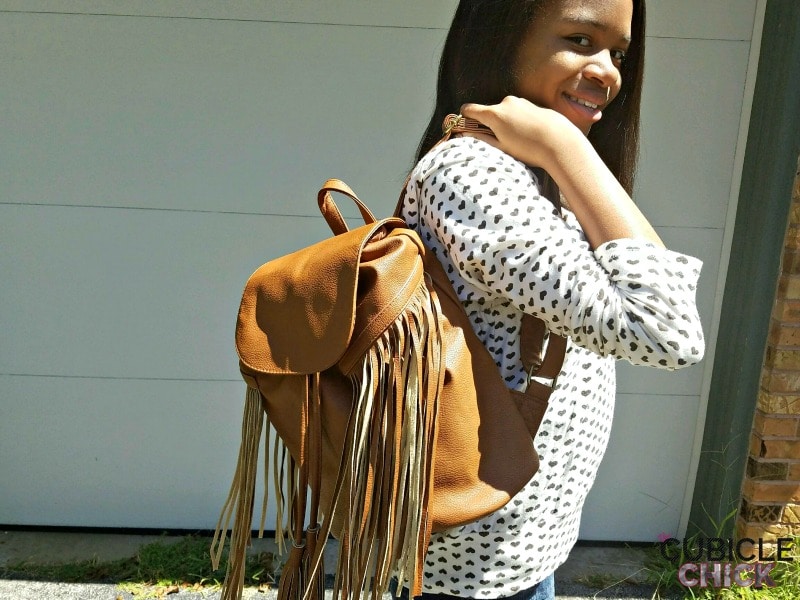 There you have it, folks! When it comes to thrifting with your tween, these tips will most certainly come in handy.
Everything shown in the bottom two photos were items that we got while thrifting. Not shown are (necklace, book, organizer bin, designer blue jean jacket, stuffed animal, and two purses–all for less than $50). You can see those in the video below.
As a working parent, saving money is key. Thrifting while back to school shopping is a smart way to get more bang out of your buck, and also gives back to your community. It's a win/win.
Click HERE to learn more about MERS Missouri Goodwill Industries, or to find a location near you.
Special thanks to the Chesterfield MERS Missouri Goodwill for their awesome service.