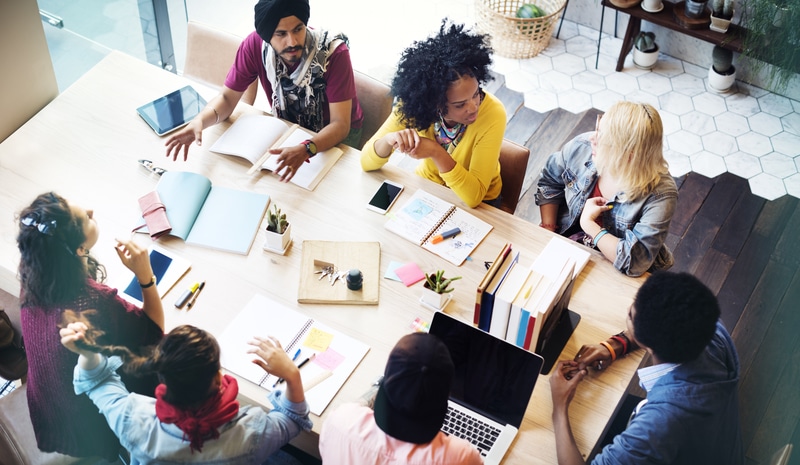 Written by: Christina Moore
Few things in life are as tough as running a startup. There are so many moving pieces and unknowns in those first few years, startups find themselves scrambling to keep up with established competitors that have already gone through the growing pains.
The hard reality is 90% of startups fail. For those that do succeed, it's often a matter of working harder and smarter. Having the right technology in place and leveraging those tools can help small business maximize manpower, efficiency and productivity. That extra bit of output can make or break profitability in the first few years.
Increase your odds of startup success with these essential software and cloud services.
Human Resource Management Software
The most important part of any business is the people powering it. A human resource management system (HRMS) utilizes software that brings a number of systems together to make employee-related processes more efficient and make better use of data. Software for human resource management is a must for businesses that are looking for better payroll, employee performance, and retention tools.
Essentially, human resource management software makes employee information more accessible and useable. It's the foundation for understanding how you can maximize your workforce whether you have a handful of employees or a hundred.
Word Processing Software
One of the basic necessities for any business is document creation. Microsoft Word and Excel have long been the go-to software for creating files and spreadsheets. It's such a popular program many computers and laptops come with Microsoft Word and Excel already installed.
If word processing software isn't already installed, there are plenty of other options worth considering. Google Docs is one of the best resources for startups that are working on a tight budget. The programs are free to use as long as you have a Gmail account and allow for collaboration. Another benefit is everything lives online so you don't have to worry about storage shortages or losing important documents.
Project Management Software and Cloud Services
As a startup, there's a good chance you're hiring freelancers and consultants rather than bringing people on as full-time employees. This trend of remote working can significantly lower overhead for startups, but it also creates additional management and communication hurdles.
Project management software and cloud services are quickly becoming a necessity for businesses of all sizes. These tools allow teams to create and manage projects from anywhere. It's a collaborative space where all the key players can come together to set agendas, complete tasks and communicate in real time.
Social Media Tools
No matter how you feel about social media personally, there's no denying it's become a part of doing business. Social media gives startups a way to increase brand awareness, connect with customers and share their message.
Today there are a number of free social media tools worth trying. One of the primary focuses for social media should be reputation management. All it takes is a few bad reviews or negative comments to create a negative reputation online. The other challenge is management. Managing social media accounts is one more thing startups have to account for when they open for business.
The key to social media is consistency, and that's where online tools come into play. A number of tools can automate parts of the process and keep tabs on social media activity for you. Hootsuite is a popular choice since it allows users to schedule social media posts, interact with followers and track data.
Content Curating Tools
Even if your startup provides services offline, a strong online presence and good ranking in the search engines is critical for gaining new business. Online, content is king. Producing high-quality content is an effective way to set your startup apart and increase your online visibility.
Honestly, there are far too many content curating tools to list in a single article. However, there are a few types of tools worth adding to your arsenal. Tools like Feedly aggregate news feeds so it's easy to find content to share with your online community. Evernote and other list-making tools make it much easier to gather information and maintain a running list of content ideas. Of course, Google Webmaster Tools is a must for conducting keyword research and finding topics that are trending.
Like any other purchase, it's important to shop around and take the time to find the software and cloud services that are right for your business size and needs. Each tool or software program has unique features, interfaces and platforms that have to be taken into consideration before deciding which one will work best for your startup.