This post is sponsored by Chase. Opinions are mine.
What happens when mobile banking meets food truck fabulousness, art, and innovation? Magic!
Or at least that was the case this Saturday when I visited the Food With Finn event hosted by Chase. We are talking plenty of foodie flair alongside convenience and technology. As a mom who is always on the go and a small business owner, banking has been a chore for me. Most banks are sterile, boring, and sometimes inconvenient as they aren't always open when you need them to be. Chase is changing the game with Finn by Chase (click HERE), an all-new mobile bank created for those of us who want to bank when they need to.
Finn is all the way digital and forward thinking as it's not your father's financial institution.  It has all of the capabilities found in other banking services, but can be done from your device. You can open an account, deposit checks, pay bills and more with a flick of your fingertips.
To celebrate Finn, Food with Finn was underway Saturday featuring free food from local food truck Slide Piece, a GIF photo booth, and custom artwork from St. Louis artist, John Hendrix. There was plenty of fun and edible goodies to help promote this new way of banking.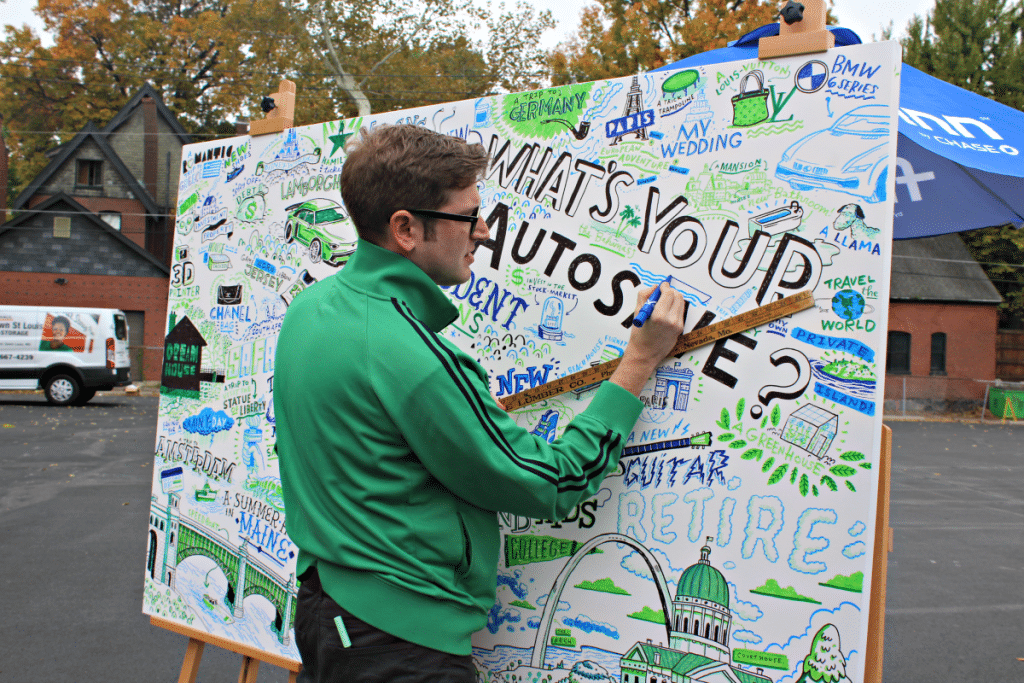 I checked out the scene and took in everything I could, including adding something I want to save for to the Finn mural (a cruise!). St. Louis is the first city to get Finn by Chase. Customers can sign up for Finn and receive a $50 sign up bonus along with no monthly fees. Account holders also receive a debit card that can be used in over 29,000 ATM's.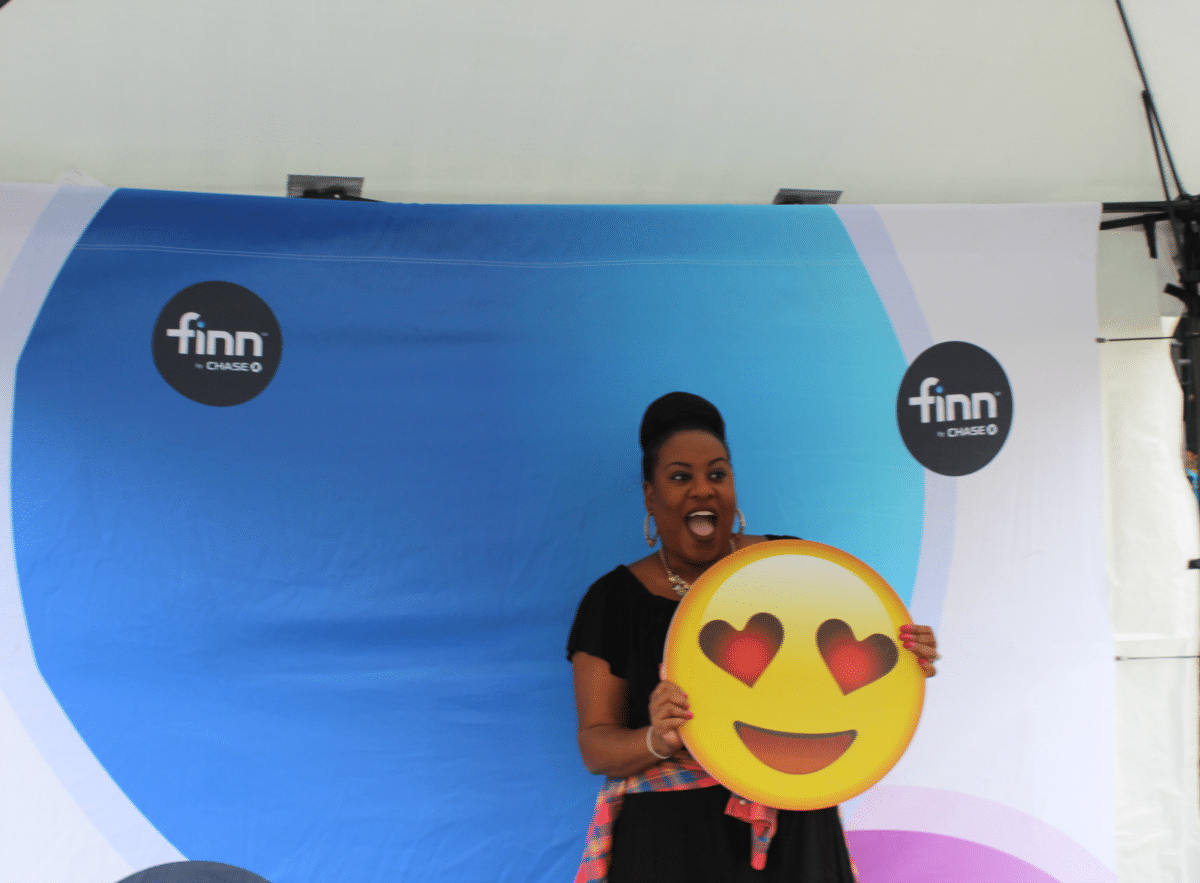 How dope is that?
Finn also helps its customers save for things that they want (cue European vacation). You can also set their own autosave rules to build savings depending on their purchase. Like, every time I buy a latte, $5.00 will go into savings. What an awesome and responsible feature!
My daughter and I had an awesome time learning all about Finn and partaking in the fun times in the CWE area of St. Louis. If you'd like to know more about Finn, click HERE.