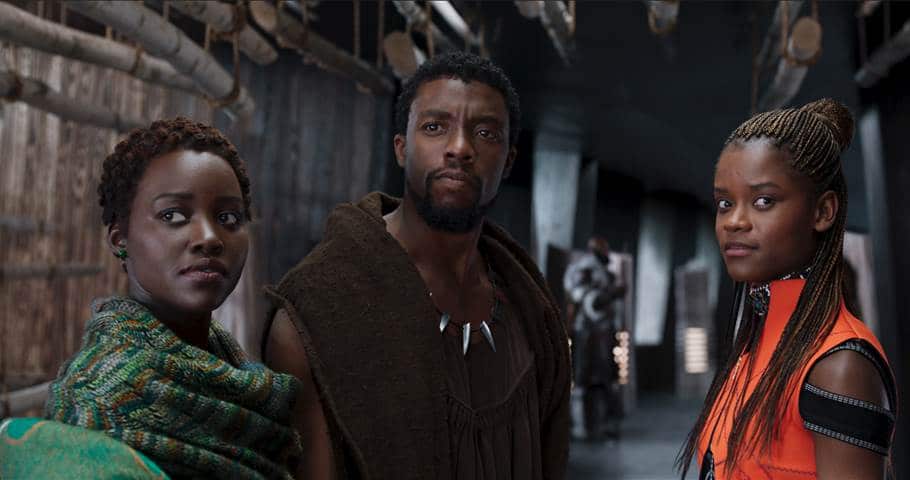 This post contains spoilers. Read at your own risk!
I've been sitting on this post for over a week now because I didn't want to give away too much of the movie before you've had a chance to see it. Black Panther has been out here breaking all types of records and whatnot, and I have been here for it! It is refreshing to be able to look at the big screen and see yourself being represented.
The film has all types of themes and subliminal teachings for all of us, and I couldn't help but think of them long after the movie was done. Many of these themes pertained to the workplace, so I wanted to share with you five awesome and useable career lessons from Black Panther.
Utilize and apply them to your professional arsenal.
You are only as strong as your team
Prince turned King T'Challa was a such a force to be reckoned with because of his squad. He was able to combat his foes because his crew was deep, each of them playing a role to help him uphold his crown. His sister Princess Shuri, Warrior Okoye, love interest Nakia, and his enemy turned team member M'Baku all assisted T'Challa when he needed it the most.
In our careers, we need to assemble a team as dope as T'Challa's. When you have a strong team behind you, there's nothing you can't do.
Build a strong team full of mentors, colleagues, and advocates. Select people who are stronger in certain areas so your weakness can be strengthened. Make sure that you call on your team members as needed to help one another shine.
Technology (and the that you use it) matters
Technology played a huge part in Black Panther and how Wakanda was able to thrive. Knowing how to use technology for good helps your career in so many ways. Make sure that you have your ear plugged to the gadget streets for hardware and software that can help you do your job better.
Princess Shuri, engineer extraordinaire was able to enhance T'Challa's talents and gifts with technology.
Watch YouTube tutorials for trends and tech how-to's. Follow gadget gurus like Brotha Tech who always has the 411 on Apple related items. Take classes when needed to learn valuable tech skills–both Apple and Microsoft stores offer free classes to learn certain programs.
Pivot when necessary
Most of us have our careers mapped out, but sometimes, you have to pivot and change in order to thrive. T'Challa had to do this when he saw that Wakanda could help others less fortunate arm themselves with tools and technology.
Stay plugged in to career trends and don't be afraid to try something new. It could be a professional breakthrough that leads you to more success.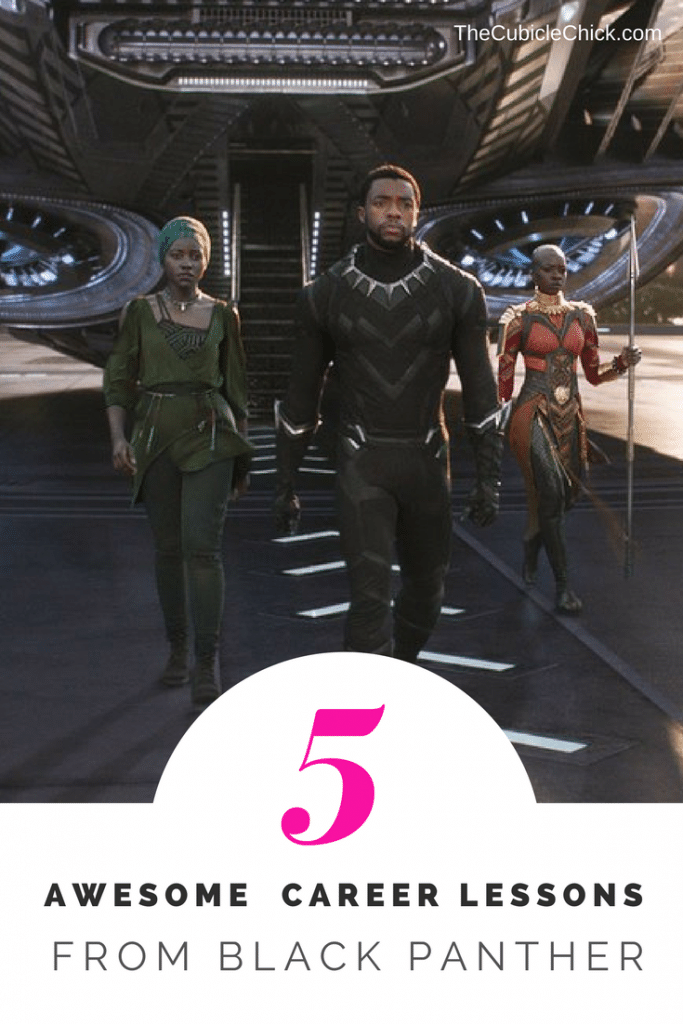 Work hard. Then work harder some more
No matter if you hold the highest throne or position in your company, you can always learn more and work harder. Being the king or queen at the office doesn't mean it's time for you to be lazy. There is always someone who wants your spot to continuously do the work and don't get comfortable.
What made T'Challa, Okoye, Shuri, and Nakia such awesome characters is because they weren't complacent. Working hard and having a good work ethic will always take you far.
Be Strategic
The films atagnonist, Eric Killmonger, was such a beast because he did his homework. He was patient and waited until the right time to launch his plan. Years and years of dedication to his craft and skill allowed his to, if only temporarily, dethrone the king.
In our professional endeavors, we also have to be strategic and produce a well-thought out plan. We also have to execute said plan, not just go through the motions.
Being a little like Eric Killmonger won't hurt anyone. We all should be that laser focused.
I've seen Black Panther three times, and I must admit, each time, I see and learn something new. So I just maybe adding to this post as I see it again and share more lessons that I may have overlooked.
What career lessons from Black Panther did you learn? What were your takeaways from the movie?
Click HERE to download Black Panther activity sheets for the kiddos.