My daughter and I are unabashed Disney fans, and any chance we get to visit Walt Disney World, we take it. During her recent Spring Break, we made took an overnight trip to Orlando to see the 2018 Epcot Flower and Garden Festival firsthand. Up until this visit, we had never been to Epcot during the festival, so we were really excited about seeing it up close and personal.
With all of the colorful flowers, topiaries, and magic, the Epcot Flower and Garden Festival is an all around sensory experience. The smells from the flowers and various outdoor kitchen intrigue you while the topiary character offerings are a visual delight. There's so much to see and do, that we were a little overwhelmed. Luckily for us, Disney offers a Flower and Garden Passport that helps you get to everything you need to, and gives you stickers that you can place on each location upon completion.
While walking through the World Showcase, there are plenty of surprises as popular characters representing each nation are there to greet you. When it comes to photo opps, we were in for a real treat.
Disney is known for their eye for detail as their Imagineers work tirelessly to create a magical experience. At the Epcot Flower and Garden Festival, this detail is unmatched as the topiaries displayed are a work of art.
With it being the 25th year celebration of the festival, there is no shortage of merchandise to help commemorate the occasion, and me made sure to also partake in most of the PhotoPass locations so we could treasure and remember this visit always.
There's plenty to see, do, and touch. And of course, with rides like Soarin' Around the World, Living with the Land, and Mission: Space, the fun factor is intensified.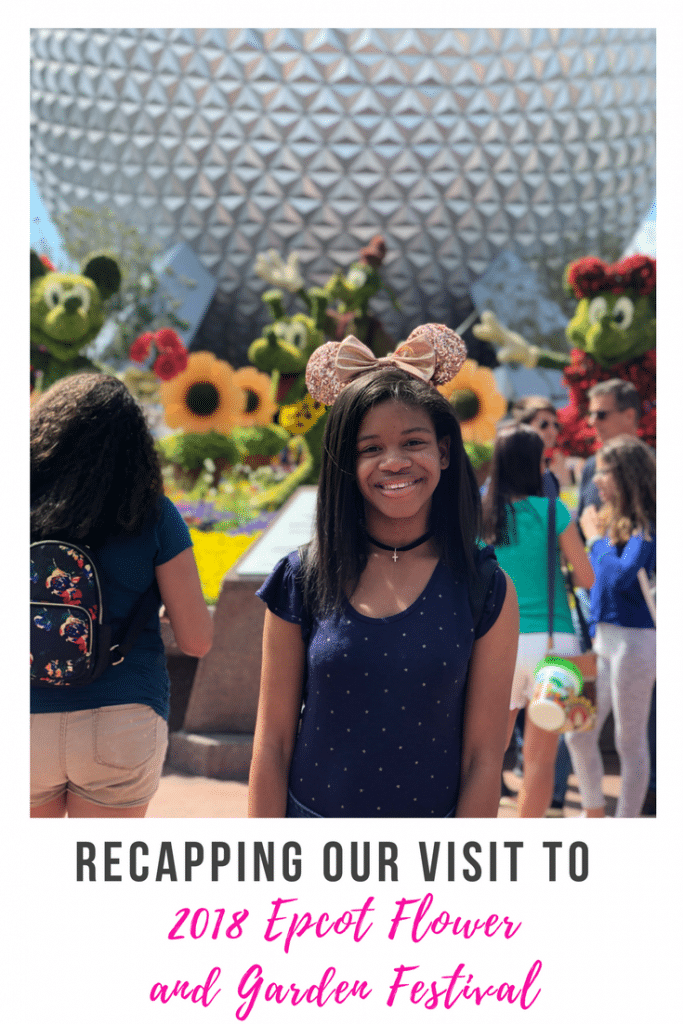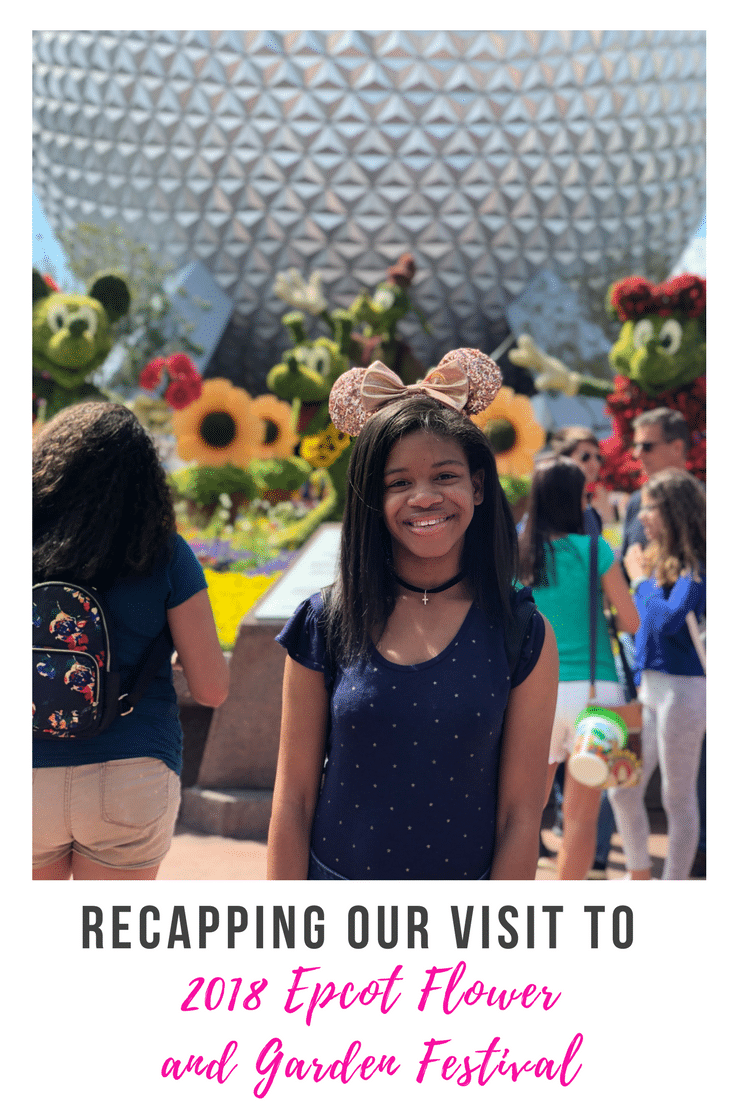 What we recommend:
Work your way backwards
Me and my daughter started at the World Showcase in Mexico and worked our way back. I loved this option the most because we were going against the traffic and it added for a better experience. The day we visited, most people were starting at Canada and working their way to Mexico.
Make dining reservations
For many of the sit-down styled restaurants, you are a wait as long as an hour. Make dining reservations in advance (you can do this online or via the app) so you can avoid the wait and have more time to enjoy the festival. You can also indulge in many of  the outdoor kitchen options as well.
Use app for wait times
For rides, make sure to download the app and consult it for up-to-date wait times. Try to get on rides like Soarin' and Spaceship Earth first thing in the morning where it is less crowded.
Use FastPass+
Plan for your trip to the festival ahead of time by using FastPass+ to schedule your ride times in advance. This will come in handy for Soarin', Spaceship Earth, Frozen Ever After, and Test Track, which usually have longer than normal wait times.
PhotoPass is a must
There are over 15 PhotoPass locations at the festival, and you'll want to get those photos. Save your phone and camera battery by buying a PhotoPass for the day. You'll get quality photos taken by the PhotoPass photographers, and if you have the WDW app, you can download them right on your device within minutes of taking them.
Just look for the photographers at key locations dressed in white and armed with a camera (they are in the main areas and with the characters, too). The app will also show you where all of the Photo Pass locations are on the map.
Although we only had one day to partake in the festival, we were able to pack in a lot of awesomeness during our 10 hours at Epcot. We cannot wait to visit again soon.
You can visit the 2018 Epcot Flower and Garden Festival through May 28th. Click HERE for more information.