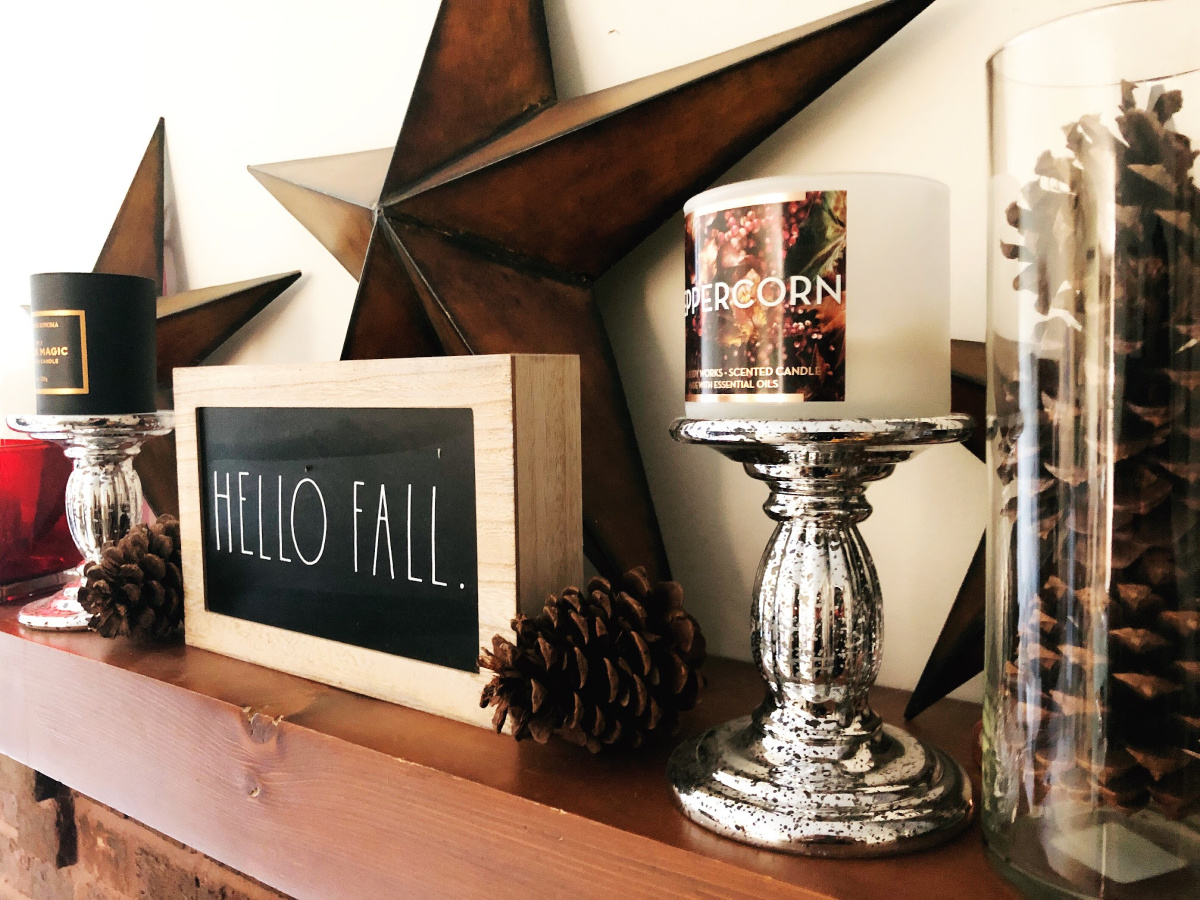 It's Fall, ya'll.
Even though around these parts, we are still experiencing higher than normal temperatures, autumn is officially here, which means that cooler weather is right around the corner. I just love this time of year as it signals a slowing down of things. Fall allows me to nest more, decorate the house in muted tones, and prep for a cooler climate. Summer is fun and all, but Fall is my favorite season of all.
Let me explain.
I love a good off the shoulder sweater with riding pants and a slick pair of boots type of sitution. I love being able to take walks around the neighborhood without feeling like I am going to pass out from the heat. I love the way the leaves turn colors in my city, and everything looks so picturesque with hues of yellow, orange, brown, and red. I love cute jackets and light coats and fabulous outerwear.
Simply put, I love Fall.
Fall gives me the opportunity to enjoy hot tea and unwind and relax and simply be. Summer is filled with tons of activity and booked schedules. Fall is more laid back and take it easy like. I can catch up on my reading, journaling, and other things that bring me joy.
The only thing that I dislike about this time of year is that it begins to get darker earlier. It's no fun when it starts getting dark before 5:00 pm, but I can't say that I don't bask in that extra hour Daylight Saving Time affords us.
What are my Fall plans, you ask? Well, as of now, I plan on doing a lot of home improvements to my townhouse. I also have a few places that I want to travel to including Walt Disney World for the International Food and Wine Festival. In addition, this girl is going to bask in the wonderfulness of Hallmark Channel's Fall movies as we can officially start counting down to Christmas and their fabulous holiday movies.
Let's see what else? Oh, I am also looking forward to picking pumpkins at Eckert's and carving them, decorating my stoop with autumn items, taking my daughter and her friends Trick-or-treating, making hot cocoa in my Keurig, and just simply being.
I simply enjoy everything about this season. There are tons of memories to be made.
What do you love about Fall?