If you couldn't already tell, this is for the Boo'd Up set.
This year, we (my man and I) both thought it would be dope to team up and create a Holiday Gift Guide for Couples. He would share his gift ideas that every Fly Guy would like on my blog, and I would share gift picks for "His Rock". It would give us yet another opportunity to be creative together, while helping some couples pick out some dope presents for one another.
Each gift idea that you will see was especially picked out for the discriminate fellow with good taste. Look, if my Will says it's a good gift, then ladies, it's a good gift, okay? Your man will definitely approve.
Now, let's get down to business. Here are HIS selections for our Holiday Gift Guide for Couples-Gift Ideas for Him:
Koils By Nature VIP Program*
Koils of Nature is the bomb! I've been following them for years on Instagram, and then one day, Will was smelling so good, and he told me it was their Koils By Nature. For the holidays, they have a Koils By Nature VIP Program that has a bunch of perks and offers several of their men's line products. It's the gift that keeps on giving.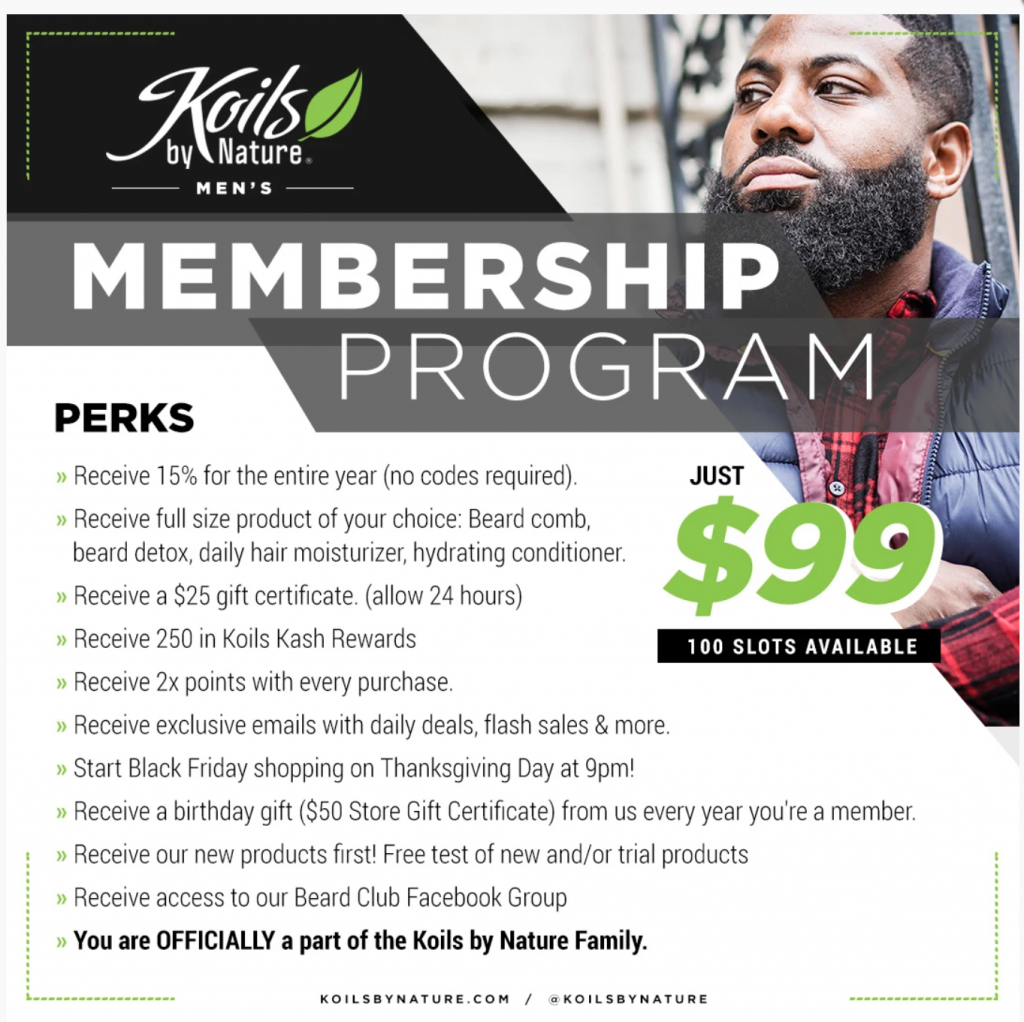 Click HERE to purchase.
The BroBasket Ultimate Whiskey Sampler
Snacks and booze always make a good gift. My boyfriend is a huge Whiskey lover, so if your man is anything like mine, he will love this sampler of Whiskey approved liquor and snacks. Purchase HERE.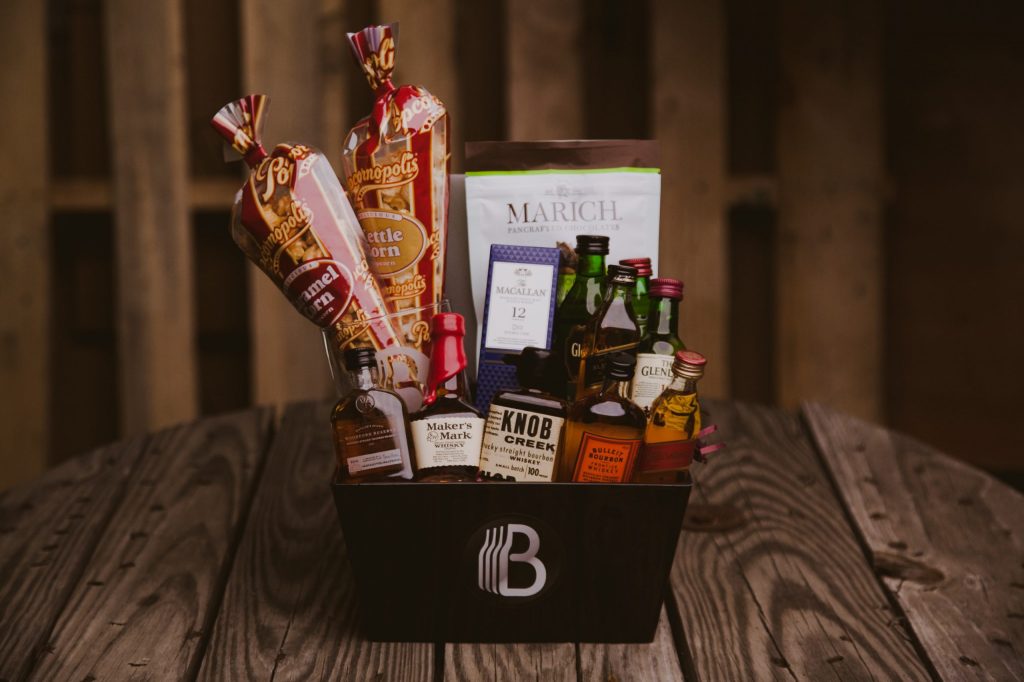 Fave Hot Sauce*
Want to have your man at hello? Buy him some hot sauce. Fave Hot Sauce is a Black owned brand whose mission it to go beyond being hot for hot's sake, and delivering a complex blend of flavor and heat in just a few drops.
Available in Mild, Medium, Hot, and SuperHot power quotient. Click HERE to purchase.
Banneker Watches for Men*
Every Classic Man needs a memorable and impressive timepiece in his collection. Banneker Watches is Black owned and named after astronomer, inventor, and mathematician Benjamin Banneker. Put your man up on game! Visit the website HERE.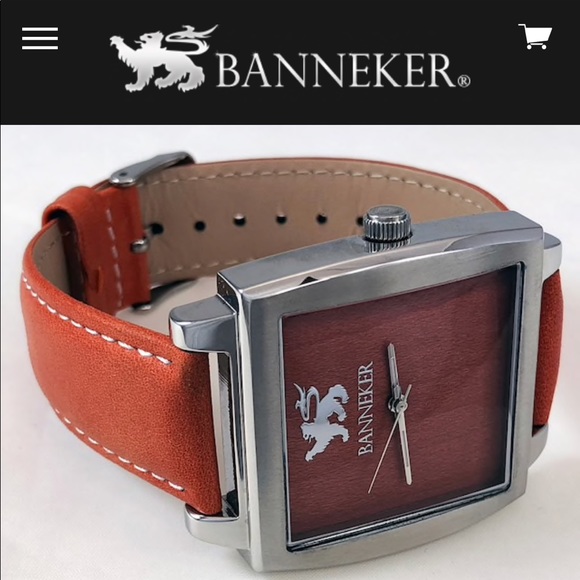 Old Factory Candles For Him
It took me about a year to learn that my guy loved candles. And if my guy is anything like yours, then he does too. Old Factory Candles aren't your typical run-of-the-mill candles. With scents like Happy Hour, Man Cave, Leather, and even Bacon (yes, BACON), he's going to love these. Click HERE to learn more.
Made Leather Co. Aviator "Weekender" Bag*
Every traveling man needs a weekender bag. Made Leather Co.'s Aviator Weekender Bag is sleek, durable, and effortlessly gorgeous. Get him one of these, and he just might put a ring on it—if he hasn't already. Order HERE.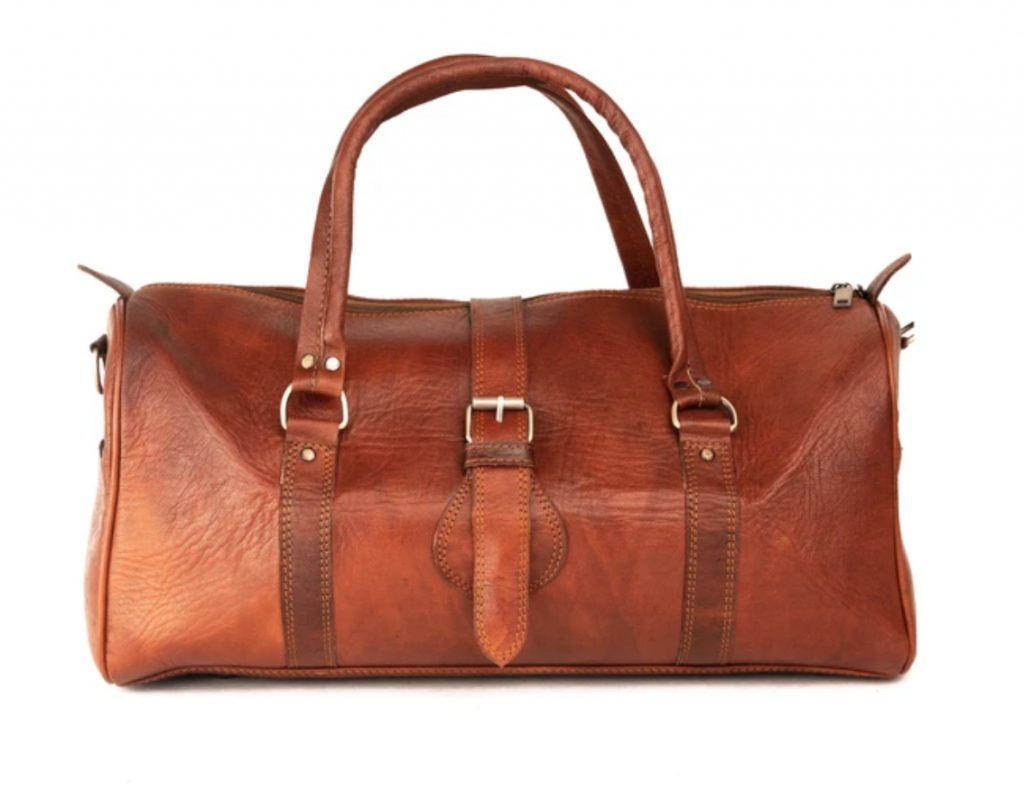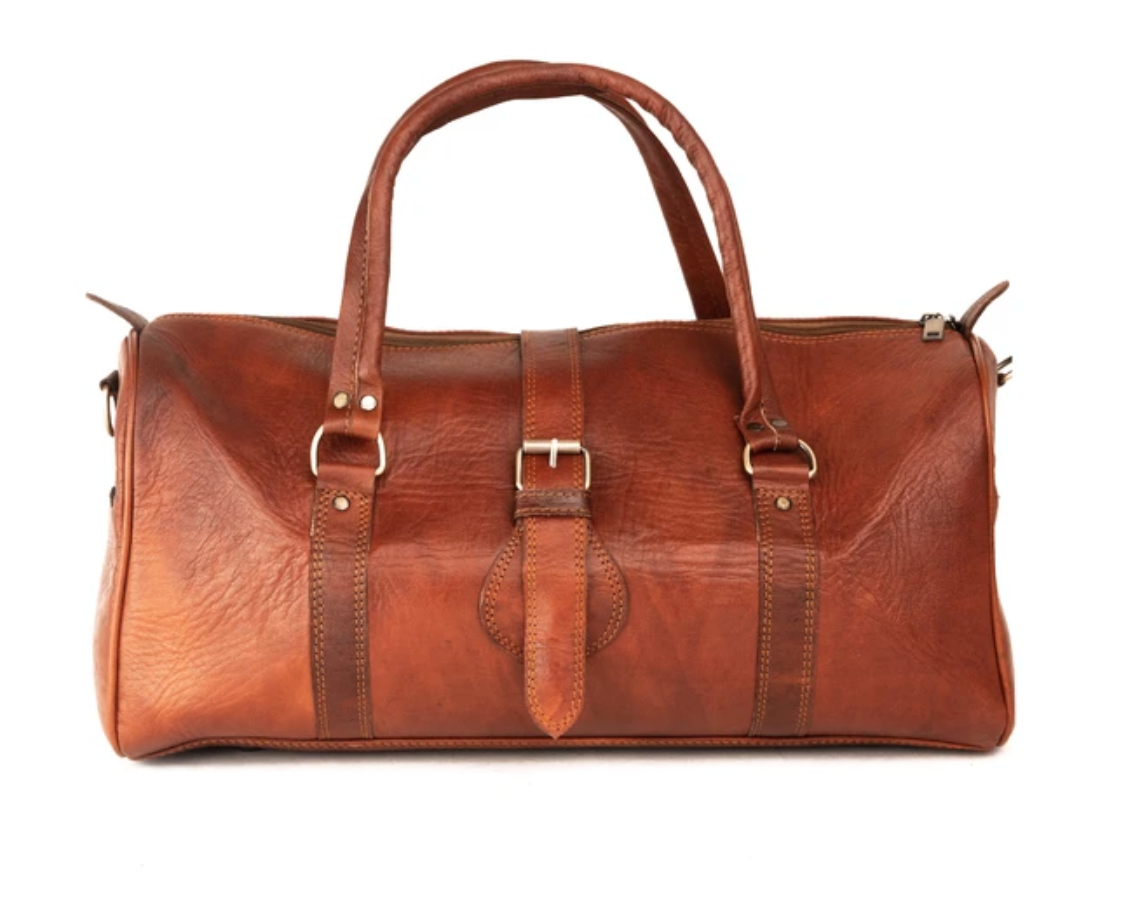 Naomi Rose Essentials Elixir for Men*
I love Will's beard, and I love the fact that he keeps is well groomed and soft. For the bearded fellow in your life, you need to check out Naomi Rose Essentials Elixir for Men. Thank us later!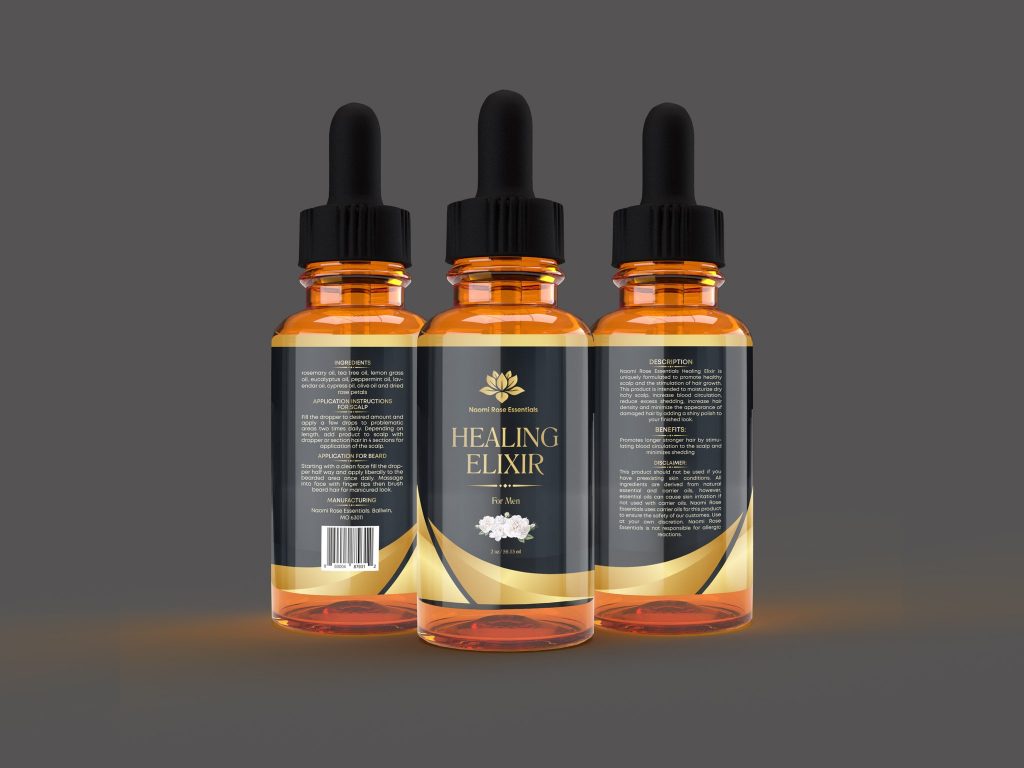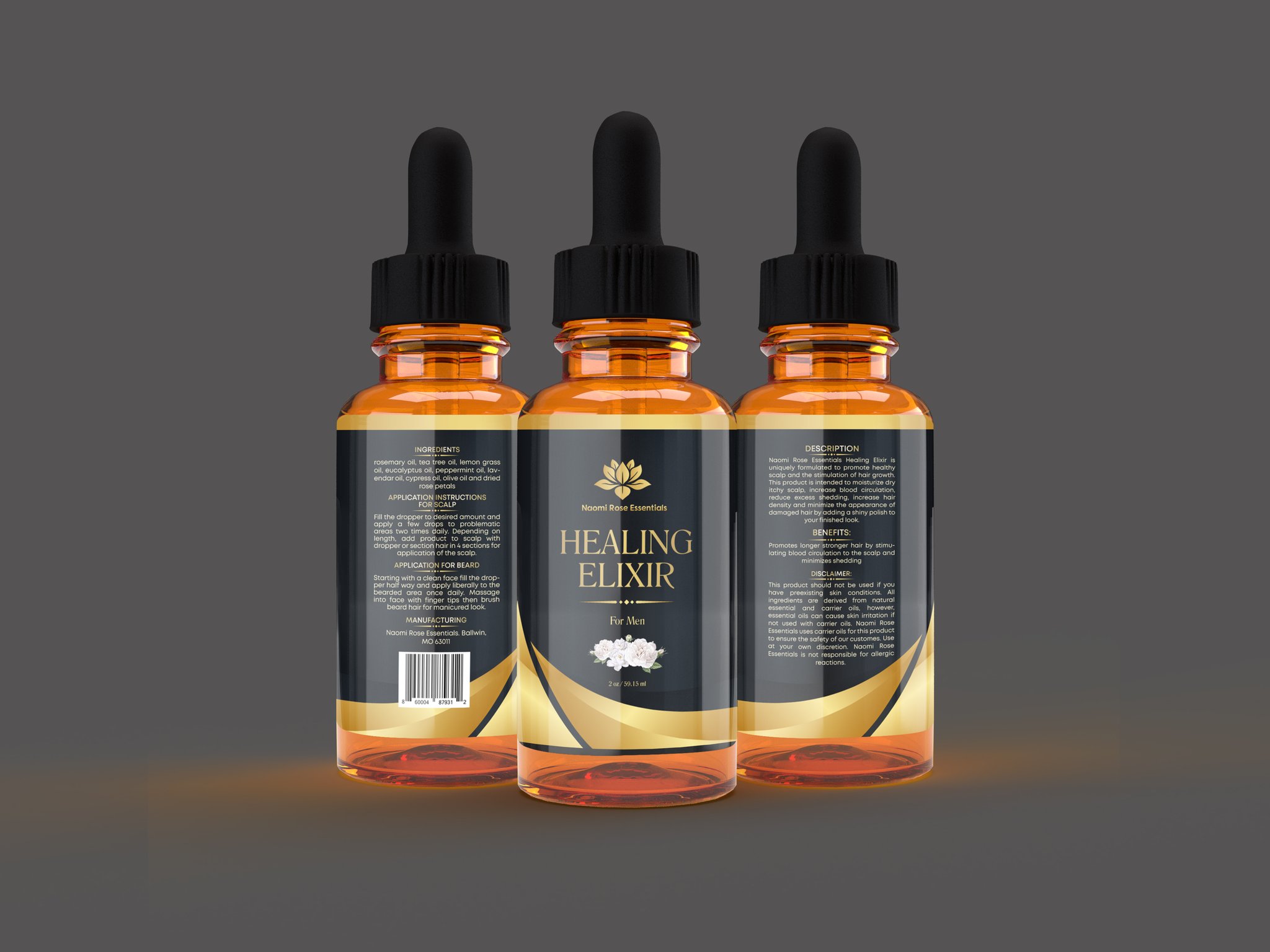 Popcorn World Gourmet Popcorn*
Who doesn't like popcorn? Kick your corn up a little with Popcorn World Gourmet Popcorn. Made with love and featuring over 250 flavors like Banana Pudding, BBQ Bacon, and Crab Legs, he'll thank you for switching it up!
Get it HERE.
Buttered by Kenya Moisturizing Body Butter (Red Bamboo)*
I'm a huge fan of this, and it smells so good. Ladies, this is actually a two-for, because he gets a gift and you get to smell him smelling all good. Buttered by Kenya Moisturizing Body Butter helps keep your man nice and smooth, so rubbing him is never an issue. The Red Bamboo scent is the one we both prefer, but you really can't go wrong with any of their scents.
Fitbit Charge 4
We are a Fitbit couple these days, and my guy enjoys wearing his Fitbit Charge 3, and now that the Fitbit Charge 4 is out, it's a must for your gift list. It not only tracks his step count, but tracks heart rate, sleep activity, and more.  It will encourage him to be his healthiest. Order HERE.
We both hope that you got some good gift selection advice with our collaborative Holiday Gift Guide for Couples. 'Tis the season for couple time!
*means the company is Black owned