'Tis the season to go shopping.
As a creative, I am always working on new things to serve my audience and readers. This year, I have several items that are available that make good gifts for someone or for yourself. When you shop with me for the holiday season, you are investing in my work and helping me move forward towards my goals as an entrepreneur and personal brand.
Here's how to shop with me during the holiday season:
Christmas On Clermont Lane
As a Hallmark Channel holiday movie fan, I wrote Christmas On Clermont Lane as an ode to this genre while using the holiday season as a backdrop to tell the story of Jasmine Robinson. In my novel, Jasmine makes the pilgrimage back to her Midwest hometown to face past trauma in order to reconnect with her family. It's a multigenerational romance that will tug at your heartstrings while giving you yet another reason to believe in the magic of the most wonderful time of the year.
Purchase the paperback on Amazon Prime
Christmas On Clermont Lane Book Gift Bundle
Give the gift of holiday romance with a paperback copy of Christmas On Clermont Lane alongside a 8 oz. Christmas Tree scented candle reminiscent of the balsam tree that is featured in the book.
This bundle comes with a red bow and ready for gifting. Limited quantity available.
Purchase the Christmas On Clermont Lane Book Gift Bundle
10 Positive Things You Can Do Every Day
The key to living a more rich, fruitful, and fulfilling life starts with facing each day with optimism. Even during stressful times like these, you can find ways to unlock our potential and create happiness. In 10 Positive Things You Can Do Every Day, you will learn how to create momentum by facilitating patterns of positive reinforcement.
Each chapter is filled with practical, day-to-day activities that allow you to live your best life and promote self awareness that others will want to tap into. Promote emotional balance while enriching your day with useful tasks that can improve almost every area of your being.
Social Media "Pick My Brain" 60 Minute Consult
As a social media professional for the past 10+ years, I help my clients reach their fullest potential online. Schedule a virtual 60 min. session with me and once your payment has been made, you will receive an email to coordinate our meeting at mutually convenient time. This also makes a great gift idea.
Purchase "Pick My Brain" 60 Minute Consult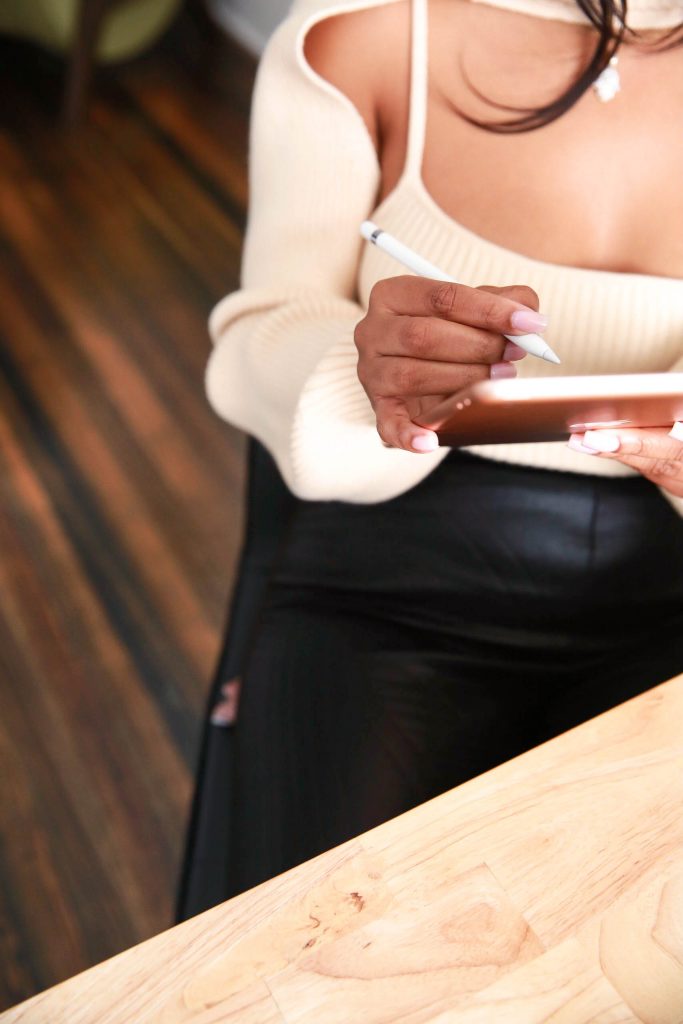 I thank you in advance for your support by purchasing from my holiday shoppe, especially in these days and times. You work hard for your money and I appreciate you spending some of it with me. Happy holiday shopping!