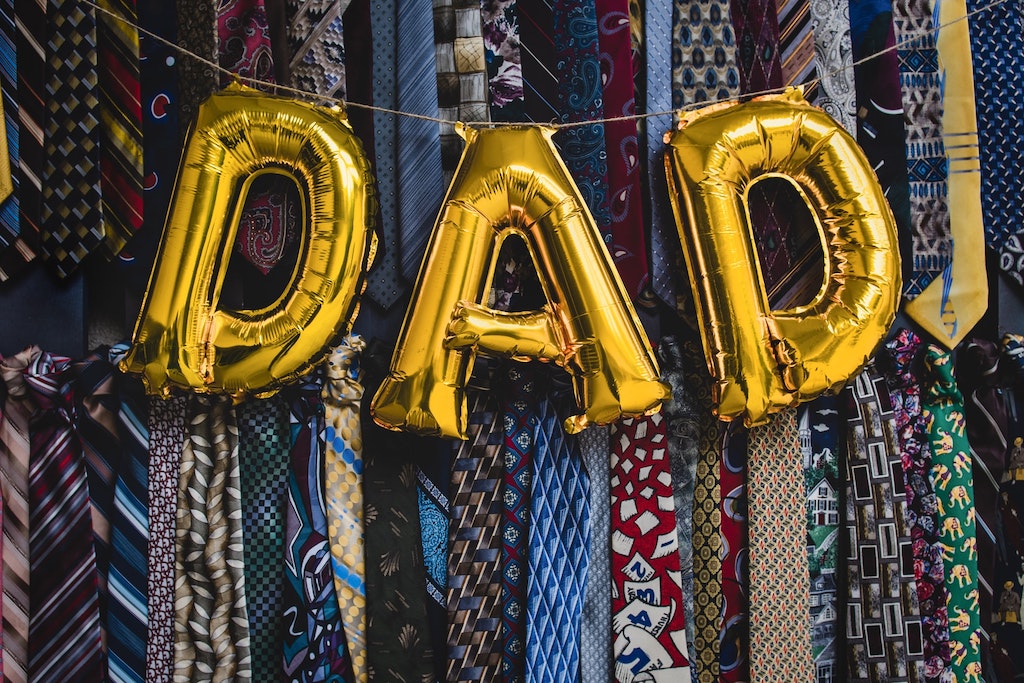 Classic movies have and will always be my jam. There's something about looking at a film that was shot in another time that gives me an introspective look at our human-ness in all of its beauty. The classic film genre can help take us away from present day trials and tribulations to a time when things were simpler, plots were written to please rather than shock, and you could always count on a happy ending.
No matter if it's Father's Day or you want to take a retrospective look into dad life from an older lens, I've compiled a list of 10 Classic Films That Celebrate Fatherhood that you can enjoy. Some of them will make you laugh, and some of the movies may make you cry–or both. But most importantly, they will give you a view of fatherhood from a different angle.
The Courtship of Eddie's Father (1963)
This film is one of my favorites on my list and I watch it at least twice a year. Starring a young Ron Howard in his first feature role, this film follows recently widowed father Tom (Glen Ford) who is adjusting to life as a single dad. His son Eddie (Ron Howard) has other plans, like fixing him up with pretty much every attractive woman he sees. Comedy ensues and it pulls at your heartstrings for sure.
The film was later turned into a television series starring Bill Bixby as Eddie's father.
The Parent Trap (1961)
What happens when divorced parents who each take one twin in the custody settlement find out that their twins daughters have switched after meeting at away summer camp? Watch this light and predictable Disney film starring Haley Mills as both twins and the incomparable Brian Keith as a dad who learns that he prefers a family of four instead of two.
A Raisin in the Sun (1961)
Based on Lorraine Hansberry's 1959 play, the film follows the same blueprint. Sidney Poitier plays husband and father Walter Lee Younger, who wants to start a liquor store business with two friends with proceeds from his deceased father's life insurance policy. Family matriarch Lena Younger has other plans–like buying a home to get their family out of the Chicago slums. What results is a push and pull of emotions that tell the story of the struggle of Blacks in America.
Father of the Bride (1950)
Starring Elizabeth Taylor and Spencer Tracy, this adorably timeless classic is all about the pain-points of a devoted father planning the wedding of a lifetime for his daughter. A variety of errors follows and makes it a movie that young or old can enjoy. If you aren't into older movies like this, you can watch the newer version with Steve Martin.
Roots: The Saga of an American Family (1977)
Roots is a miniseries that follows Kunta, who was enslaved while in Africa and sent to work on a plantation in the south. After being beaten for running away several times, an Adult Kunta mildly accepts his fate, falls in love, marries, and begins his family. Roots follows his family's quest for freedom.
Annie (1982)
Daddy Warbucks is the adopted dad that falls in love with little Orphan Annie. What else is better than seeing musical numbers during the Depression Era, Hard Knock Life and all?
Boyz N The Hood (1991)
Set in South Central during the crack epidemic, Furious Styles (Larry Fishburne) is a single father raising his teenage son Dre (Cuba Gooding Jr.) amongst gang wars and violence. It's a coming of age film that still holds up today, and is required viewing.
Sleepless In Seattle (1993)
Inspired by another classic 'An Affair to Remember', Sleepless In Seattle follows Chicago transplant and widower Sam Baldwin (Tom Hanks) and his preteen son Jonah, who calls a talk radio station for advice on grieving his mother who died of cancer. While on the line with the radio therapist, Jonah shares how lonely his dad is and the next day, thousands of letters pour into the radio station from women who want to meet Sam and Jonah.
One such woman named Annie (Meg Ryan) writes a letter which gets to Jonah, who then writes her back. She flies to Seattle and well–you'll have to watch to see what happens.
Mrs. Doubtfire (1993)
Fed up that he is unable to spend time with his kids and estranged wife, freelance voice actor Daniel Hillard (Robin Williams) acts as a nanny to his three kids. What's the worst that could happen?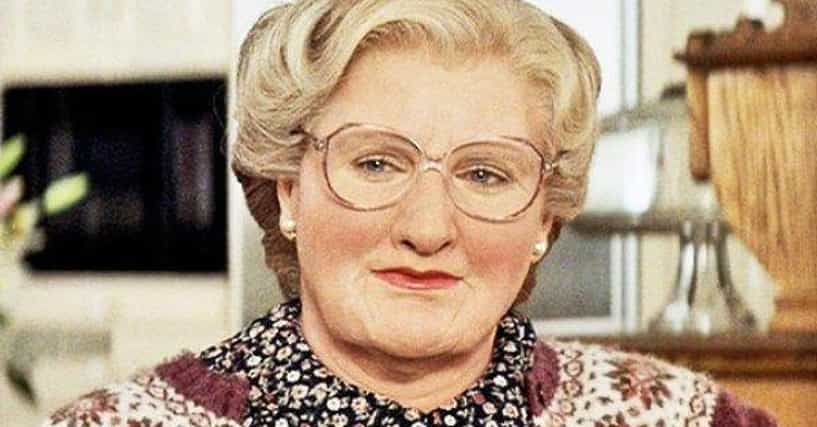 Sounder (1972)
Set in rural Louisiana in 1933, The Morgans are sharecroppers trying to keep their head above water. Father Nathan (Paul Winfield) is arrested for stealing ham from a nearby smokehouse and his wife (Cicely Tyson) and sons are unable to visit him. The family tries to soldier on without their patriarch and the film showcases how important a father's love and presence is, no matter how rich or how poor.
I hope you have found some films that celebrate fatherhood on my list that you'd like to visit (or revisit) for yourself. What are your favorites? What's missing from my list?