Do you know where you're going to?
Do you like the things that life is showing you?
Where are you going to?
Do you know?
With its melancholy melody and profound lyrics, you are immediately taken to 1975 and the theme from Mahogany, the Diana Ross starring vehicle that has grown to be a campy, flashy, and fashionable staple of its era. Produced and directed by Motown founder Berry Gordy, it was their second pairing together on film with him behind the camera and Diana in the front.
It would be the first time that a Black woman was showcased as a fashionable. stylish, and appealing starlet who appealed to a non-Black man on film in such a splashy way. Mahogany made no concessions for being another tale of ghetto life in the inner city. Instead, it showcased a beautiful woman of color being the muse for the entire fashion world during a time when that wasn't the case.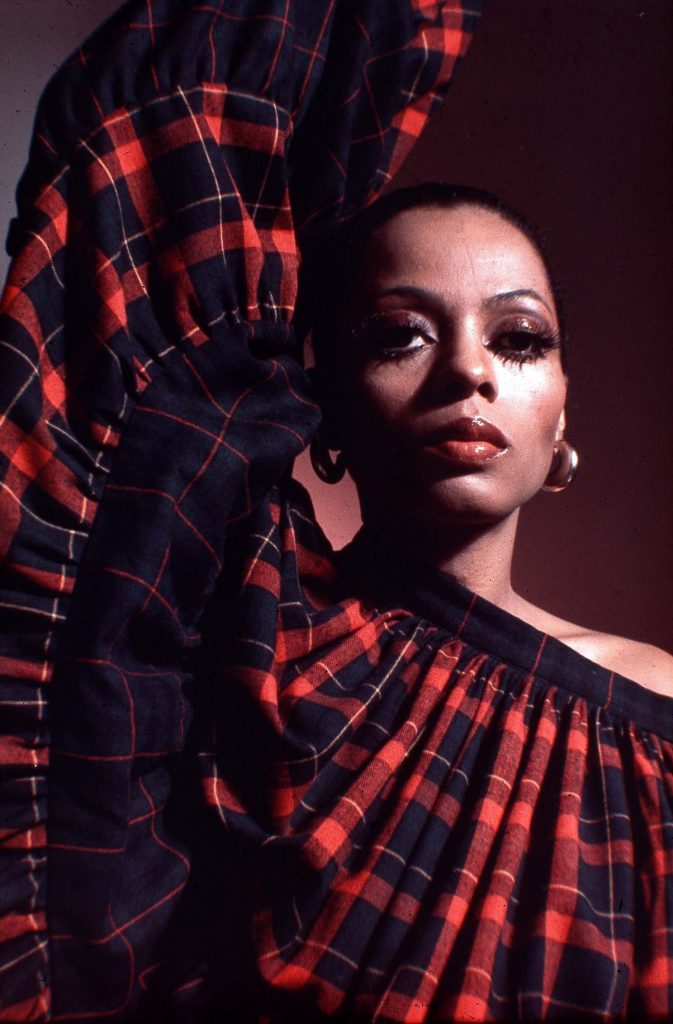 It doesn't hurt that yet again, Diana is paired with Billy Dee Williams (see Lady Sings the Blues) and we have a feature film that explores the ups and downs of Black Love and all of its colors and dimensions.
Diana plays Tracy Chambers, an assistant for a head buyer at an upscale department store by day and an inspiring fashion designer by night. After work, she attends fashion school and creates creative and highly stylized designs much to the chagrin of her instructor. After a chance run-in with a highly lauded fashion photographer at the department store, Tracy is urged to leave Chicago and jet-set to Europe. Tracy becomes an obsession for the photographer (played by Anthony Perkins) and in doing so, is thrust in front of the camera as a supermodel.
All this is the backdrop of a visual fairy tale with Tracy being molded into the ingenue of the moment. She leaves her running-for-office boyfriend Brian Walker (Billy Dee Williams) to go after her dreams, but finds that he is still in love with her after he joins her abroad.
What happens next–well. Have you seen the movie?
I watched Mahogany two years ago with my partner and he was appalled at the campiness and "terrible script and acting"–his words, not mine. Mahogany is an acquired taste for sure. It's not a film that is a cinematic wonder. It's a movie that is enjoyable to some for it's over-the-top sequences which seem like a precursor to music videos. It's the music, the clothing, the beauty that is Ross, and the fact that a woman with my skin color is the subject of this film and she's not a mammy or maid or domestic.
For me growing up, the film Mahogany showed me what I could be. A Black woman could be powerful, sexy, smart, and the object of one's desire.
Now when I watch Mahogany, I am drawn to the intricate designs (which Diana created herself), the love between a woman her man, and the beautiful worldly locations. I see a woman, Diana Ross, at the top of her game. In every scene, she owns it–she's more than good. Her beauty, style, hair, everything is perfection.
If you haven't, do yourself a favor and watch the film Mahogany. At least once. It'll give you a newfound appreciation for Diana Ross and all that she is. Flowers are overdue.