When I saw a 'Black Women Rule'  t-shirt being sold in the October issue of Essence magazine, I had to have it. It said everything that I felt in one sentence—we are bold, fearless, creative, exciting, beautiful, diverse, and yes, we rule! I wore the shirt to an event last week and was asked by a few of its attendees what my shirt meant. My reply? I simply said that I love being a Black woman.
When we take pride in our differences or in our stock, it appears to others that we are showing hatred to others—and that simply is not true. My 'Black Women Rule' shirt doesn't say that Black men didn't rule, or White men didn't rule, or White women didn't rule, etc. etc. It simply was a statement showing that I loved myself and the Black women of the world. It wasn't a statement saying I hate or dislike others. I am proud to be me but I also embrace everyone no matter their race or background.
Please don't twist my shirt into a political statement because it is nothing of the sort. I love being me. I love being Black. I love being a Black woman. If you have an issue with that, my apologies.  Strike that. I won't apologize.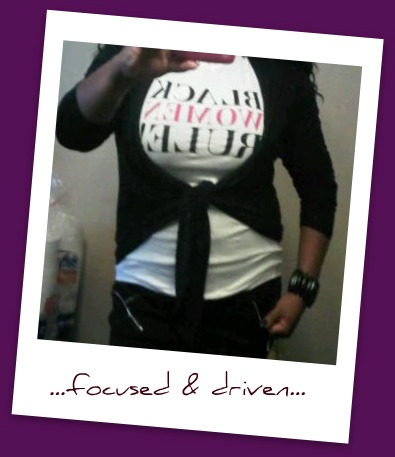 I love my 'Black Women Rule' t-shirt. Check it out for yourself and let me know what you think.