Now that summer is on the way and temperatures are beginning to get warmer, sundresses are a perfect way to look cute and fashionable in the soaring heat. Sundresses are fabulous because they can be worn dressed down for a casual event or worn dressed up and with a sweater or blazer in the office. The possibilities are endless when it comes to sundresses, and they are my preferred summer uniform—I love to pair them with a cute pair of wedges or sandals, grab my bag, and go!
I've taken the liberty of finding a few cute and stylish sundresses and mixed them with fun accessories that can complete the look. The dresses are all from Old Navy and cost under $40.00. How haute is that?
Summer is almost here. Are you ready?
This cute and playful sundress from Old Navy only costs $30.00. What a cute steal!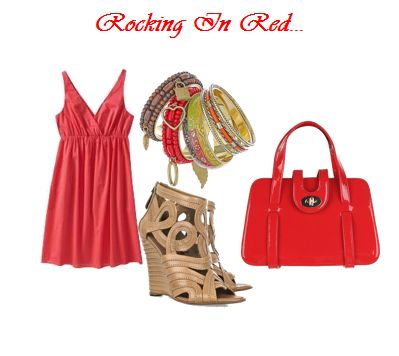 Will you be rocking sundresses this summer?