As a curvy Cubicle Chick, it is hard for me to find clothes that fit well and look good on my body. I was recently approached by Fashion to Figure to try out their clothing and write about their fashions for my readers. I was apprehensive—I have been approached by a lot of fashion boutiques to tout their lines, but most of them are not flattering to my proportions. So when Jessica offered to send me an outfit for an event I was giving, I thought this would be a perfect time to try out their clothing and see how well (or not well) they fit my body.
When the outfit arrived, I was pleasantly surprised when I tried on the clothing and they actually fit perfectly. The "distressed" jeans were a wonderful fit and the lace black top was oh so funky and sexy— I could only smile at my reflection. The brown wrap was a little long, but made for outdoor wear, and when I put on my heels, it was all good. I had a perfect outfit that could be dressed up or down—one that fits, hugs the curves, and makes me feel uber sexy.
I was sold!
Below are a few pictures of my in this wonder-licious outfit. There are details under the pictures of the actual items and cost. For my "thick snacks" with figures that are not stick-like, Fashion to Figure is the perfect place for you to get your items.
Accessories shown in this post are not from Fashion to Figure and a part of my collection: earrings (unknown), belt (American Apparel), shoes (Bakers).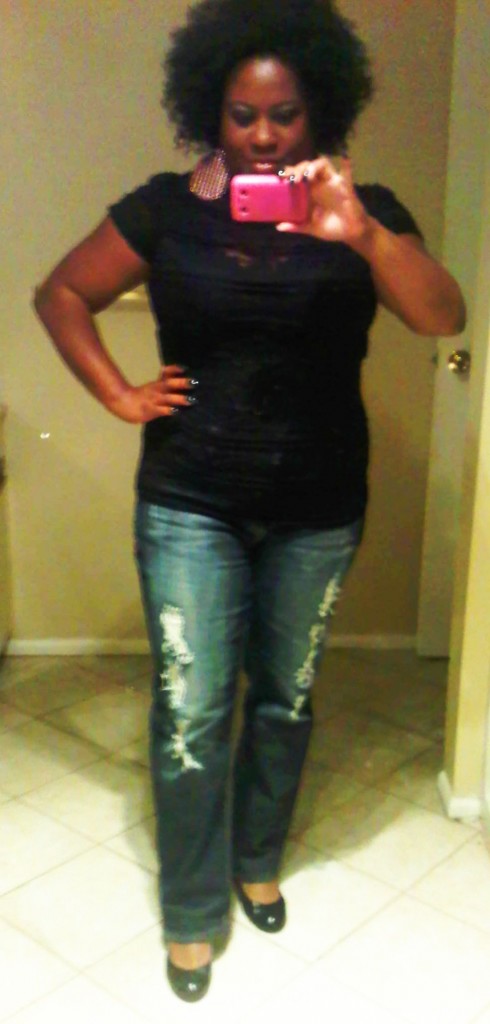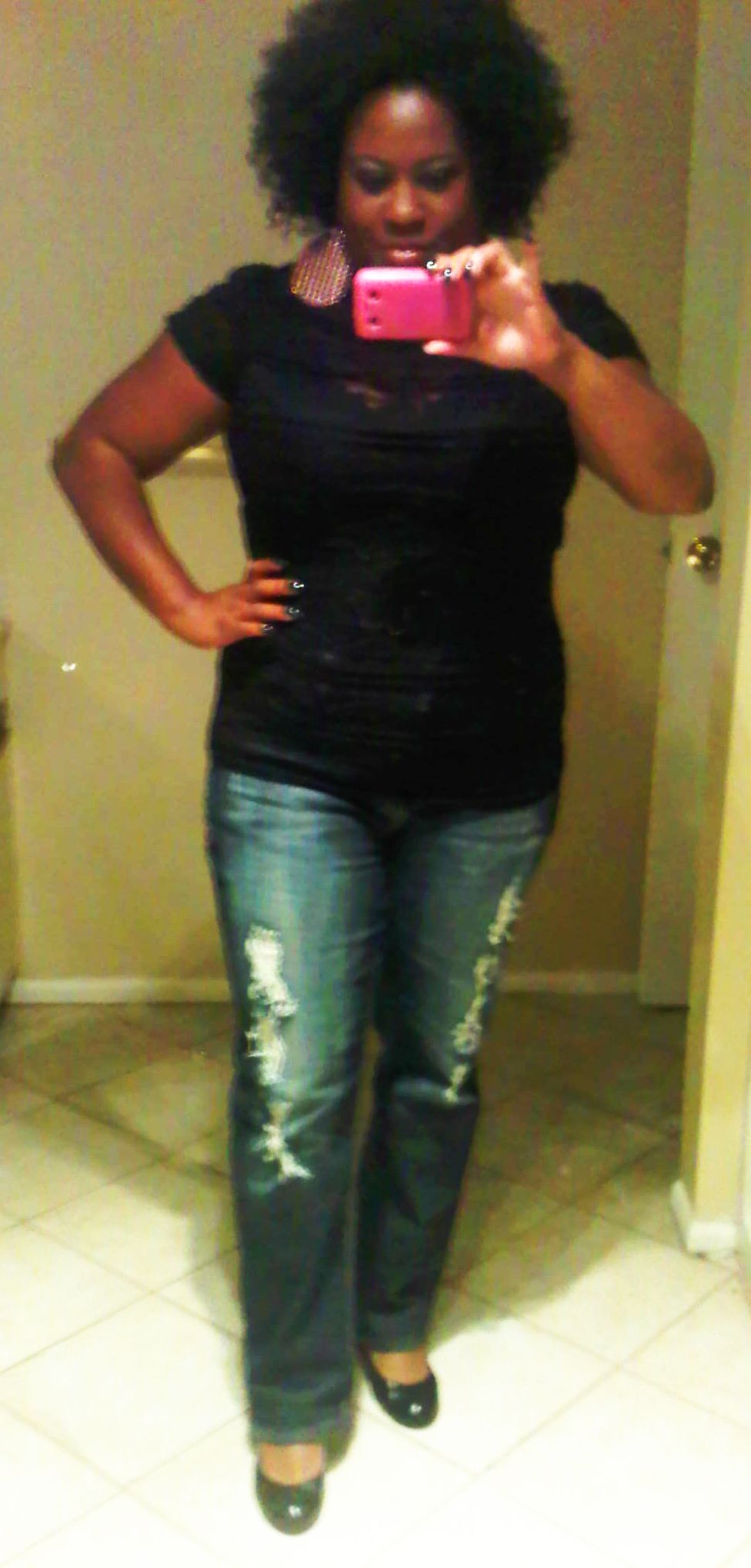 Distressed Skinny Jeans, $40.00
Use code FTF10OFF for 10% off of your entire purchase when you buy online!
Follow Fashion to Figure on Twitter (@FTF_Tweet)