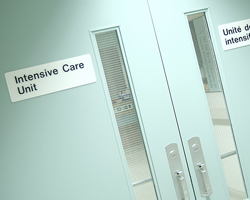 Yesterday afternoon, I called 911 because my dad was lethargic, ill, and hadn't left his house in four days. What started out as what we thought was a virus ended up being much more serious because his diabetes went into overdrive. Once the paramedics were on site, we found out that his blood sugar was 500+ (more than their equipment could read), and his heart rate and blood pressure were through the roof.
We caught it just in time.
I took to Twitter and Facebook to ask for prayers and positive thoughts and the pouring of love I have witness has been unbelievable. Many of you don't know me, BUT through social media and networking, you cared enough to show your love and compassion. I am so appreciative.
Currently, my dad is ICU until his blood sugar and other vitals are stable and at a normal level. After that, he will be moved for a few days to the regular hospital floor where he will be watched and closely observed.
Please continue to pray for my dad and for his health—THANK YOU!