Last night's 63rd Annual Primetime Emmy Awards was full of glam, fashion, hautness (and notness). The red carpet is always my favorite place to lurk online because I love seeing what the stars will be wearing—who came and brought the heat and who needs to fire their stylist.
As always, a part of my red carpet coverage is naming my 5 most fabulous on the night's runway. Some of you agree with me, others don't, but I promise you that the women on this year's list were smoking hot!
Here we go!
5.  Juliana Margulies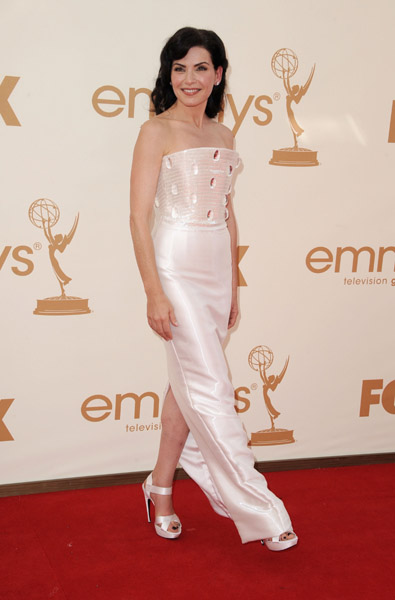 Who says you can't wear white after Labor Day? Many of you will probably disagree with my choice of The Good Wife star on the most fab list, but her dress was indeed a head turner (the shoes though, I could go without). I love the form shape at the top and the crystal/glass embellishments. Juliana told Ryan Seacrest during the red carpet coverage on E! that she chose her dress just the night before. That is hard to believe, but she rocked it well. Me liked!
4. Lea Michele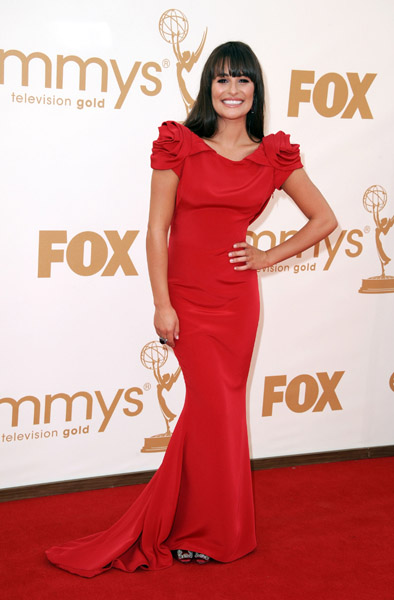 Glee's Lea Michele stays on my most fab list every time she makes an appearance. Her stylist has a knack of selecting awesome frocks for her to wear and last night was no exception. Lea Michele made the red carpet come to a halt in this Marchesa number, complete with a mini train, large ruffled sleeves, and a scoop back. FABULOUS indeed.
3. Kerry Washington
I don't think there are many that didn't do a double take when Kerry Washington hit the Emmy red carpet. Dressed in the night's most popular color, Kerry was a dream in a strapless, beaded gown. With her hair down and red, dramatic lips, Kerry ran it. I love this chick and all that she stands for. 🙂
2. Kate Winslet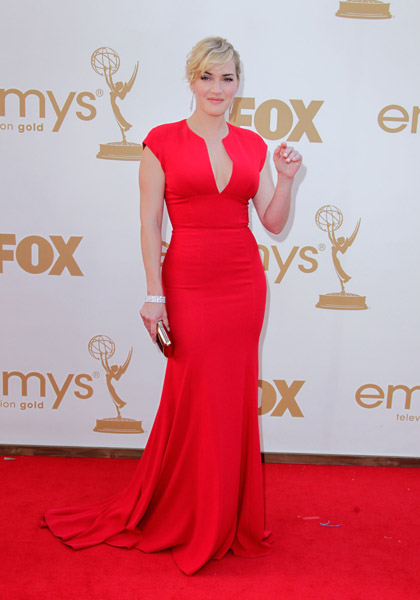 Kate Winslet was a Lady in Red last night in a haute, slim fitting gown that accentuated her curves. Understated makeup and upswept hair really complimented the look, making Kate one of the most fab on the Emmy red carpet.
1. Evan Rachel Wood
Evan Rachel Wood played a bitch of a daughter in the nominated mini series Mildred Pierce, and she took the "vampy" look and made it her own last night. She was the epitome of Hollywood elegance in a long, beaded black gown with train, updo, and sultry makeup. When I saw her on the red carpet, she made my mouth drop (in a good way of course). Evan is THAT CHICK!
What are your thoughts? Who was your best dressed of the evening? For a red carpet rundown full of pics, click HERE.
Photo credit: Wireimage/Getty Images