First off, I want to apologize for posting these photos of Viola Davis so late. Sometimes when I travel, I am not able to update my site on a regular basis. Even though I am a day late and a dollar short, I wanted to post these pictures and share them with you because they are so freaking awesome!
When I first saw these photos of Viola this weekend while in Chicago, my mouth dropped. Viola Davis has always been a beautiful sister to me. But this photo spread was amazing! And the fact that Viola gave it to us with her short, natural hair, makes me love it even more. I find the photo shoot to be a little Grace Jones, a hint of Michelle Obama (one of the frocks in this piece were designed by Michelle's designer Jason Wu), and a lot of fabulousness!
The pictures are from an LA Times Magazine piece centered around the star. And instead of wearing her usual wigs or weaves, Viola got back to basics.
As someone who has went back and forth from relaxed to natural hair several times, I applaud Viola for opting to keep it natural and fierce for this shoot.
What do you think? Do we love this look on Viola?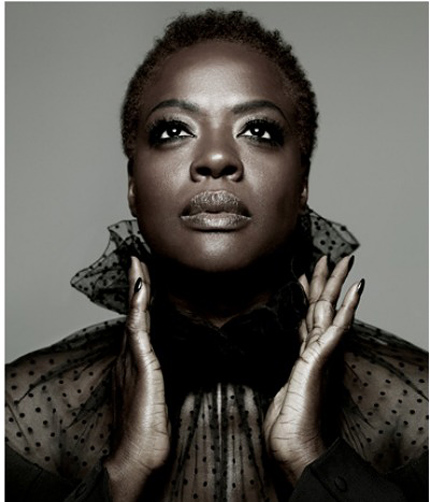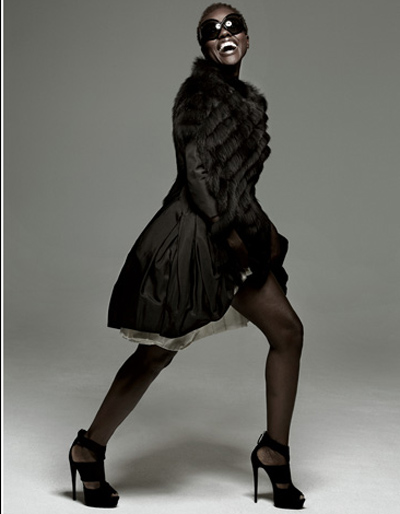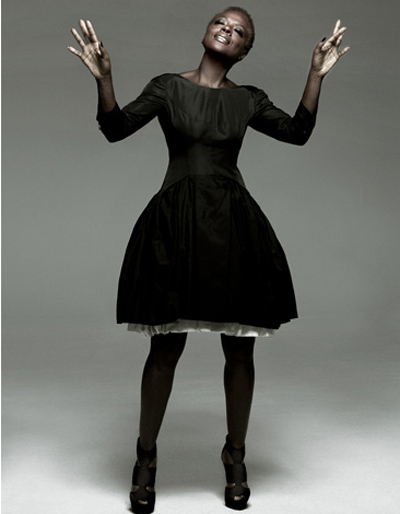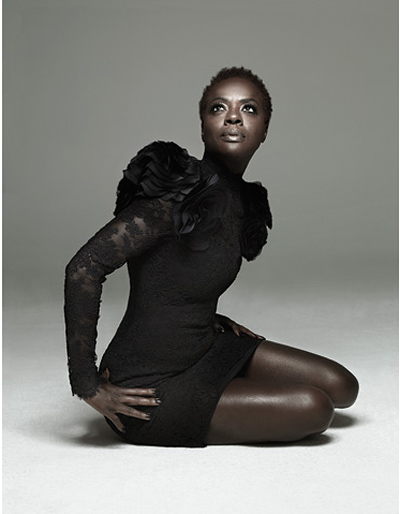 Photo credit: Madamenoire.com