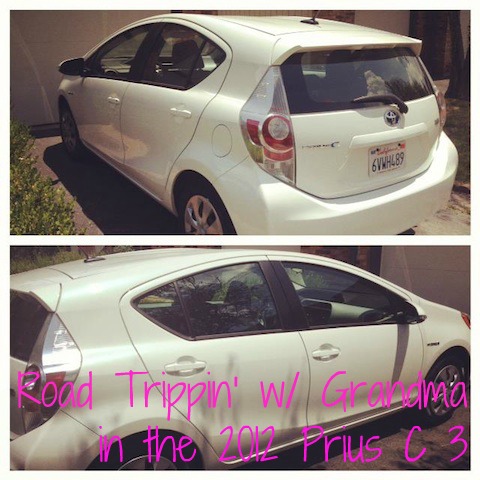 During the last few months, many of you have been reading about my #ToyotaWomen adventures. It's been fun telling you guys all about Toyota, their vehicles, and sharing my thoughts about the brand.
But there's nothing like having a Toyota for your own, even for a little while, so you can really test it out and see how it compares to other vehicles on the market. So, when I got the opportunity to have an extended Ride and Drive with one of my favorite Toyota vehicles, the 2012 Prius C 3, I jumped at it. And of course, testing out the true worthiness of a car can't be done without taking it on a road trip.
So that's exactly what we did!
I piled my 8 year old daughter and my 76 year old daughter in the Prius C, and we road tripped it to Chicago for the weekend. I was already headed to the Windy City for the Brands and Bloggers Summit, so doing it road trip style in a fuel efficient vehicle was most appropriate.
We headed down 55 North, turned up the Sirius/XM radio and jammed the whole way. My Grandmother hasn't been on a trip in years, so it was awesome to take her to Chicago, a place she hasn't been since she was a young adult. If anyone is deserving of a getaway, it's her!
What I was surprised about the Prius C was that is had get up. There were times when I was going 75-80 (did I just say that?) and I didn't even know. It was fast, yet functional, and so smooth. When you power the vehicle on, it's quiet as a mouse. The misnomer that a hybrid vehicle has to sacrifice quality for affordability is dead wrong. This vehicle has everything you need, and I had a blast driving it.
It was easy breezy.
Oh, and did I mention I only spent $35 gas for the whole weekend. True story!
The only complaint was, while the Prius fit all of us comfortably, my Grandmother did complain about her knees. She was sitting in the back with my daughter, so there wasn't as much leg room in the back as she would've liked.
Here are a few photos from our weekend in Chicago, including a pit stop at Cracker Barrel (what road trip is complete without a Cracker Barrel stop?), treks down Michigan Avenue and the fabulous Magnificent Mile, and an American Girl purchase from it's flagship store in the Water Tower Place.
We had a FABULOUS time!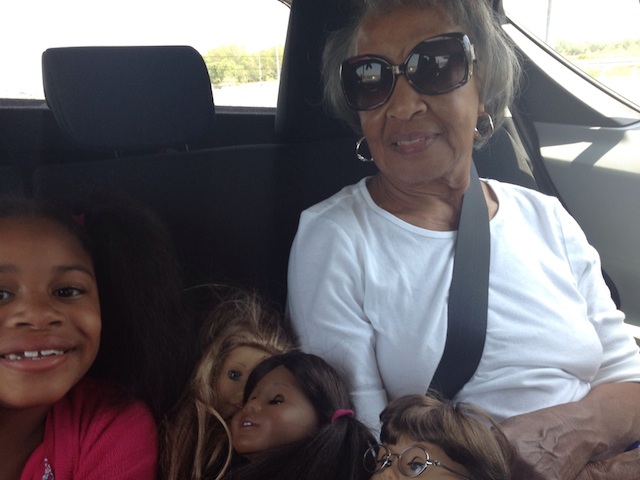 Hitting the road…
Cracker Barrel pit stop (yummers!)
Almost there!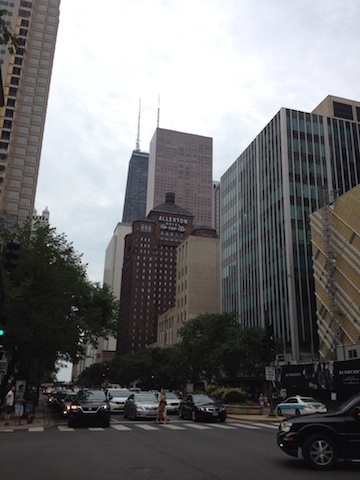 We're in Chicago!
The Chicklet w/ Molly, her new "historic" American Girl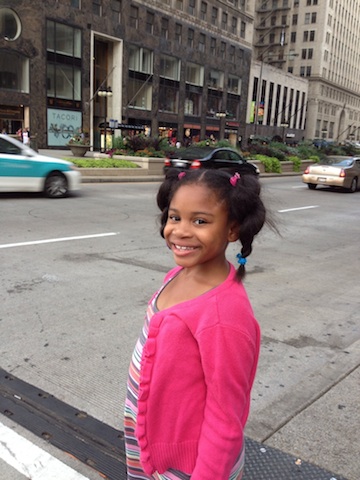 The Chicklet is a city girl
I didn't want to give up that fab Prius C 3, but alas, I had to. As I've blogged before, this is a vehicle I will be buying my 18 year old son very soon (once we determine the logistics of his move to California). This entire trip solidified it for me and makes me feel good about my decision.
What do you think about the 2012 Toyota Prius C 3?
Disclosure: I was selected for participation in the TWIN community through a program with
Clever Girls Collective. I did not receive any compensation for writing this post, or payment in exchange for participating. The opinions expressed herein are mine, and do not reflect the views of the Toyota. Smooches and deuces!