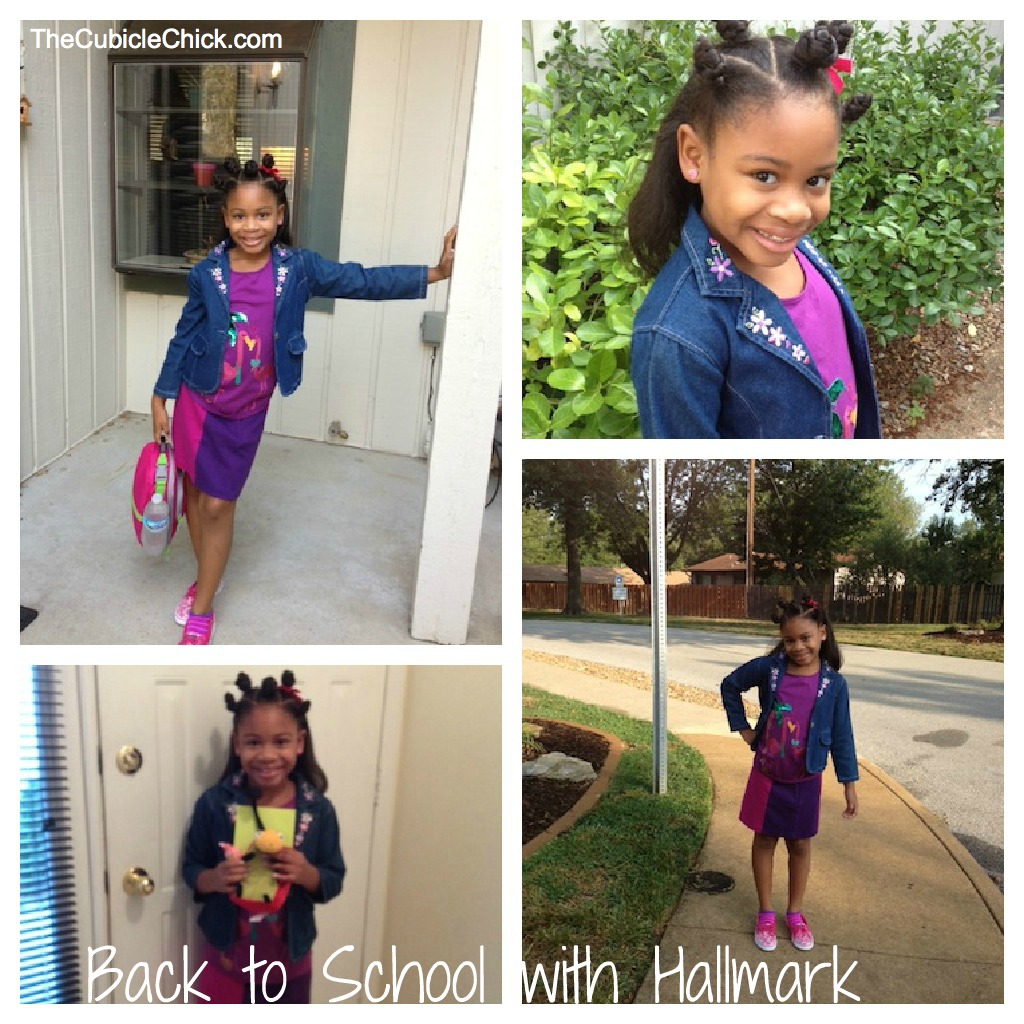 Today was my Chicket's first day of 3rd grade. As a lover of school, all summer, she has been waiting for this day. I wanted to send her off with something that would ensure a great start to her day, as well as remind her while she was at school about how proud we are of her. The first day of school can be a scared and nervous time for little ones, so making it as comfortable as possible was my goal.
My friends at Hallmark understand that our kids thrive when they know they have our love and support. So sending them to school with little notes of encouragement can go a long way. They sent me a package full of great items that are fabulous for Back to School and surviving those first days of class.
Hallmark's Love 'Em Bug 'Em is great for  "delivering surprises of all sizes". You can use it to fill it with cards, special notes, and other goodies that can really set your child's day off in a wonderful way.
And because my daughter is attending a new school this year, Hallmark had a card just for this occasion. Before my daughter headed out the door to catch her school bus, I gave her this card to let her know I was proud of her and wished her well at her new school.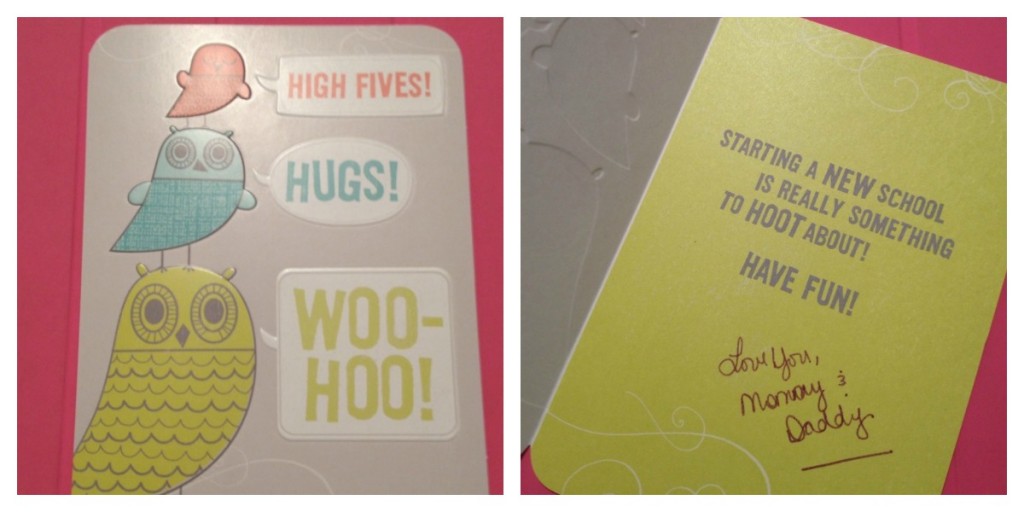 Hallmark's Lunch Notes for Kids gives you "50 ways to add a little love to lunchtime". I also added one of these in her lunchbox so she knows I am thinking of her.
The folks at Hallmark seem to know that going back to school time is just as nervous for us as it is for our kids!
Hallmark is giving me the opportunity for you to receive the three (3) items listed above as well as a bevy of Hallmark greeting cards for your student for all sorts of occasions. One (1) winner will be chosen at random on my blog. Here are the details of exactly what you will win in Hallmark's Back-to-School Care Package:
•        A pack of Hallmark's Kids Collection greeting cards, which feature kid-appropriate topics from managing difficult academic or social situations, to achieving a personal goal in the classroom or on the field.
•        A few of Hallmark's "any day" greeting cards for kids, featuring music sensation Justin Bieber.
•        Lunchbox Notes, which offer 50 ways for you to add a little love to lunchtime.
•        Bug'Em, a pint-sized plush that can hold cards and other tokens of encouragement and give an unexpected lift to any youngster's day.
To enter this giveaway, you must do the following:
That's it!
This giveaway ends on Wed., August 28th, 2012 at 6 pm CST. A winner will selected at random and announced on my Facebook page. This giveaway is open to U.S. residents only, void where prohibited. The winner has 48 hours to claim prize, or an alternate winner will be selected and the original winner will forfeit their prize. This gift pack will be sent by Hallmark.
Wishing everyone a great school year! Make sure you enter!