Written By TheCubicleChick.com Contributor, MsPrina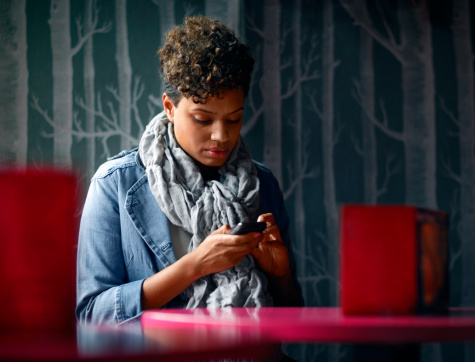 If you have an iPhone, Windows, Blackberry, or Android powered device, you probably use the standard browser that is already pre-installed on your device.  The most common complaint I've noticed while stalking tech blogs is no one really likes his or her standard browser. Good thing you can just download a new one, right? You can pull up Google on all these phones, but that doesn't mean that your browser will let you surf efficiently.
Now, A good browser basically allows you to see a website how it looks in the desktop form (unless the site has a mobile version). It enables you to even download files and sync you favorites from your personal laptop browser. I have compiled a list of the best iPhone and Android Browser Apps. They are in no specific order, but they all have more than a 4 out of 5 star rating and the most downloads in the App Store and Google Play.:
1. Mercury Web Browser: Free iPad/iPhone compatible
This app is great because it can trick web sites into thinking the browser is a desktop browser. This is cool because sometimes even if you go to a website throw your browser, it will automatically switch it to a mobile version. Other key features are the auto fill option, in-page search, and file manager.
2. Atomic Web Browser: .99c iPad/iPod compatible
This browser's best feature is the fact that it has Dropbox inside of it. This has a lot of the same features that make it one of the "Best", but one thing that caught my attention is the Air Print feature. So now you can print whole web pages, if needed, from your cell phone.
3. Apollo Browser + Add-ons/share buttons: Free iPad/iPod
This App has a near 5 star rating. The unique features to this one in particular is the ability to chat with your friends on Facebook, unlimited amount of tabs can be open at once, and it has a reader mode. This will prove to be one of those apps for those who like to multi-task.
Pick and choose one of these apps and you're sure to see the difference when you compare it to your basic Safari browser on you iPhone. Although you may find the same browser on both platforms, what has a 5 star rating with and iPhone may have a 3 star rating on an Android. Now for the Android powered devices.
1. Dolphin Browser: Free for Android
This is the world's first Gesture, Sonar and Add-on enabled mobile web browser on Android.  What makes this one stand out among the rest is, Dolphin listens and lets you use your voice to search on the Internet, share on social networks, navigate and more. I suggest that they were trying to relate it to actual dolphins, because that's how they communicate under water.
2.  Opera Mini: Free for Android
You may already be familiar with this browser. The Opera Mini claims to be the most popular smartphone browser. The only thing that really makes this one better is it actually saves you money. If you're on a minute plan or you still pay for data, this browser uses a unique compression technology.
3. UC Browser: Free for Android
This app, like the Dolphin browser has voice control, and all the features you would expect from a browser. With it's most recent update a month ago, it has went up to nearly 5 million downloads.  Start up time, and the memory usage has reduced by more than 14%. This makes this in the top category with all the other fast browsers out there.
I took time to test out each one of these browser apps on my EVO 4G and my iPod with the iO6 update. They do exactly what they are supposed to do. I have chosen to keep the Mercury and the Opera apps for my devices.
The next time you are sitting  with your phone, take some time out to test one out—they turn your smartphone into a mini computer. Rather it's the voice control or the gesture features you enjoy, these are sure to please.
Are you guilty of sticking to your standard browser?