As an Urban Decay enthusiast, I am all on their collections, especially when it comes to their eye shadow palettes. Since Book of Shadows II, Urban Decay and I have been rocking together tough. Urban Decay is easily my favorite makeup line, along with Make Up Forever and NARS. UD's latest eye palette collection, The Vice Palette, was released recently via their website a few days ago, and features 20 all new eyeshadow colors that are exclusive and luxe.
Urban Decay's The Vice Palette is replacing their usual Book of Shadows line that is usually released in the Fall. The palette is a part of Urban Decay's 2012 Holiday Collection.
Here are some pictures of The Vice Palette: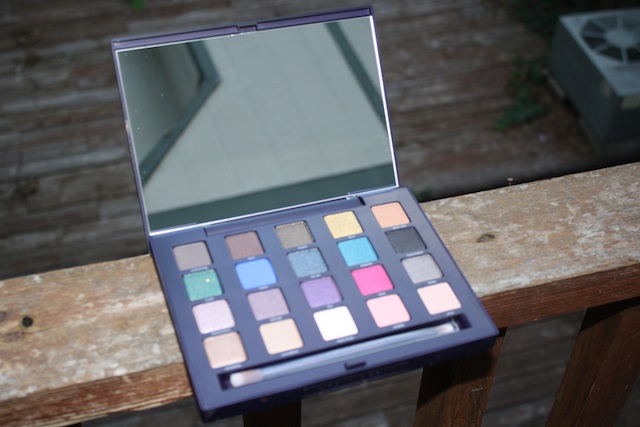 Urban Decay's The Vice Palette includes the following colors:
Desperation (smokey grey)
Muse (dark brown)
Jagged (bronze)
Blitz (green)
Penny Lane (copper)
Junkie (dark green)
Chaos (electric blue)
Occupy (blue/green)
Unhinged (aquamarine)
Black Market (black)
Provocateur (shiny beige)
Rapture (maroon)
Vice (plum)
Noise (hot pink)
Armor (shiny grey)
Nevermind (brown/taupe)
Echo Beach (shiny brown)
Anonymous (bone)
Freebird (light peach)
Laced (beige)
The Vice Palette manages to merge Urban Decay's popular Naked muted colors with bold, bright colors. What you are getting in The Vice Palette is the best of both worlds.
The palette comes with Urban Decay's multi-functional Good Karma brush for an expert application.
This palette retails for $59.00 plus tax.
I will be bringing you a more in depth review of the palette once I create some looks to show off!
What are your thoughts on UD's The Vice Palette?
Photos By: Codi Smith