I am totally bummed that I missed half of the Emmy Awards because I was at an event. I love looking at the red carpet live on E! and only got to see everyone's looks afterwards. Womp womp.
Some of my favorite looks of the night were Nicole Kidman, Edie Falco, and Lucy Liu.The night seemed to have belonged to bold colors and metallics, with a hint of pastels thrown in the mix for good measure. I will say, compared to last year's Emmy Awards, it seems as though Hollywood played it safe.
And it looks like cable telvision totally swept the awards, which is very deserving since I am an avid fan of their original movies and programming on cable including Mad Men, True Blood, Boardwalk Empire, and The Newsroom.
For a complete list of last night's winners, click HERE.
Below are pictures of some of the looks that hit the 2012 Emmy Red Carpet.
Who are some of your favorites from the night?
Homeland's Claire Danes
Scandal's Kerry Washington
Mad Men's Christina Hendricks
E!'s Kelly Osborne
Comedienne Tina Fey
Modern Family's Sofia Vergara
Top Chef's Padma Lakshmi
Actress Nicole Kidman
Actress Lucy Liu
Comedienne Kathy Griffin
The Good Wife's Julianna Margulies
Julianna Hough
Actress Julia Ormond
Julia Louis-Dreyfus
Mad Men's Jon Hamm with Jennifer Westfeldt
Jessica Lange
Mad Men's January Jones
Ellen DeGeneres and actress Portia de Rossi
Nurse Jackie's Edie Falco
Actress Ashley Judd
Amy Poehler
The New Girl's Zooey Deschanel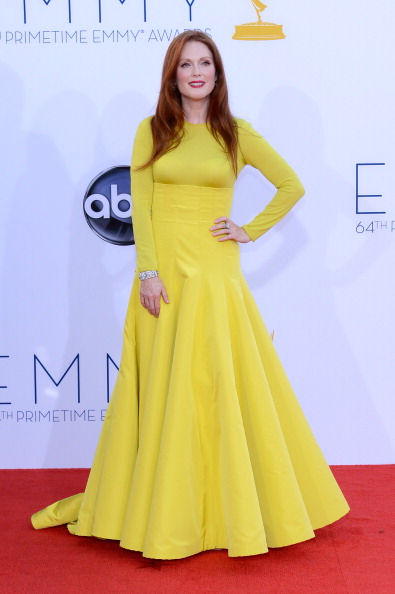 Actress Julianne Moore
Damages' Glenn Close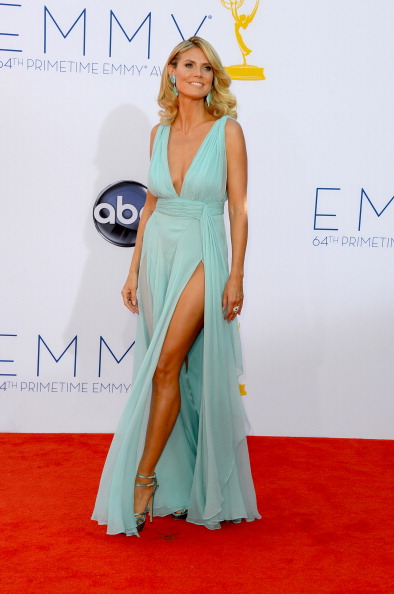 Heidi Klum
Once Upon a Time's Gennifer Goodwin
E!'s  Giuliana Rancic
Nashville's Hayden Panettiere
Comedienne Kristin Wiig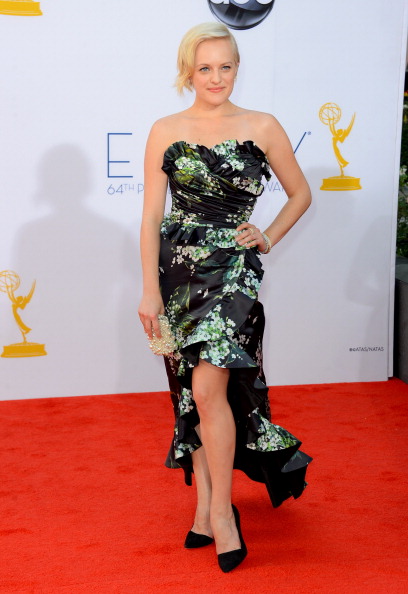 Mad Men's Elisabeth Moss
Photo credit: Getty Images