Tonight, we watched the 2nd presidential debate of this election season. Of course we wanted to know how the men would spar during this very important town hall, but many of us also wanted to see what both FLOTUS Michelle Obama and Ann Romney would be wearing. Both Michelle and Ann came dressed to the nines in pink, the color that reflects breast cancer awareness. October is Breast Cancer Month, and it was fabulous to see these ladies wearing this color to show support of those affected by breast cancer.
Michelle wore a fab fuchsia pink skirt with jacket with a classic string of pearls, while Ann wore an equally brilliant pink textured dress with an aquamarine necklace.
While it is widely known who I am in support of and I will be voting for, I must say that both of these ladies wore pink well. Michelle was fierce as always, while Ann brought her A game.
What do you think of Michelle and Ann's look for the 2nd presidential debate of the season?
Check out the pictures below: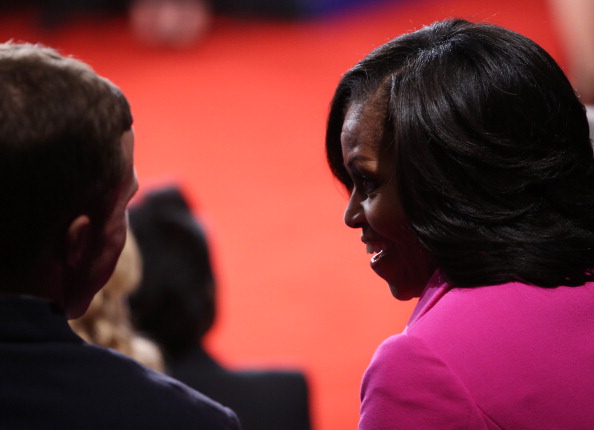 Photo credit: Getty Images