When it comes to staying at a hotel, there are things that we all look for. Excellent customer service, clean and comfortable rooms. Perhaps you are looking for a vast variety of amenities and available activities, quality food. No matter what the reason for your travel is, you want to stay in a hotel that takes care of the tiny details for you so you can free your mind and concentrate on other things.
This past weekend, I had the pleasure of staying at Omni Hotel Dallas during the Family Travel Conference.The property, which is only one year old, is located just minutes away from historic Dealey Plaza and downtown Dallas. I quickly fell in love with the Omni Hotel Dallas upon check in—the registration desk was courteous yet fast and made check in easy, breezy.
When I entered my room, I was greeted with a welcome message on the plasma screen television in the room. The artwork in the room caught my immediate attention for its uniqueness, and so did the decor, which was modern and chic. What made me fall in love with this location was Omni Hotel Dallas' attention to detail. You could tell that the rooms were built with the discriminate traveler in mind. There is a light located on the nightstand in the room that has a motion sensor. It knows when you are walking near it and it lights a pathway for you in the room, which is helpful in the dark if you are fumbling for your slippers. The mirror in the bathroom had a small TV embedded in it that is great for watching while in the sunken bathtub, or perhaps getting ready for an evening out on the town.
On the desk were a series of electrical outlets that will allow you to charge your smartphone, laptop, tablet, and other devices at the same time. This is something that I love seeing in a hotel being as how I like to have my gadgets in one place and not strewn about in the room.
Every evening, guests are treated to a lavish turn-down service in which  your bed is prepped for your sleep, robe awaiting, mints on the pillow, and soft music playing compliments of the in room TV.
The hotel features two restaurants, a cafe, a gift store that features products that are locally created and made, heated pool, workout facilities, in-room dining, concierge, spacious conference rooms and ballrooms for events, and so much more. Everything you need is right within your reach.
Omni Hotel Dallas is also an eco-friendly hotel, and your room key controls the power in your room.
I don't have any negatives to report about Omni Hotel Dallas, and actually, I am looking forward to staying again at the property in the near future. I felt that I was staying at the best of the best Dallas has to offer.
Below are photos of some of the amenities and features of the Omni Hotel Dallas. For more information on the hotel, you can visit their website.
Omni Hotel Dallas is definitely Cubicle Chick approved.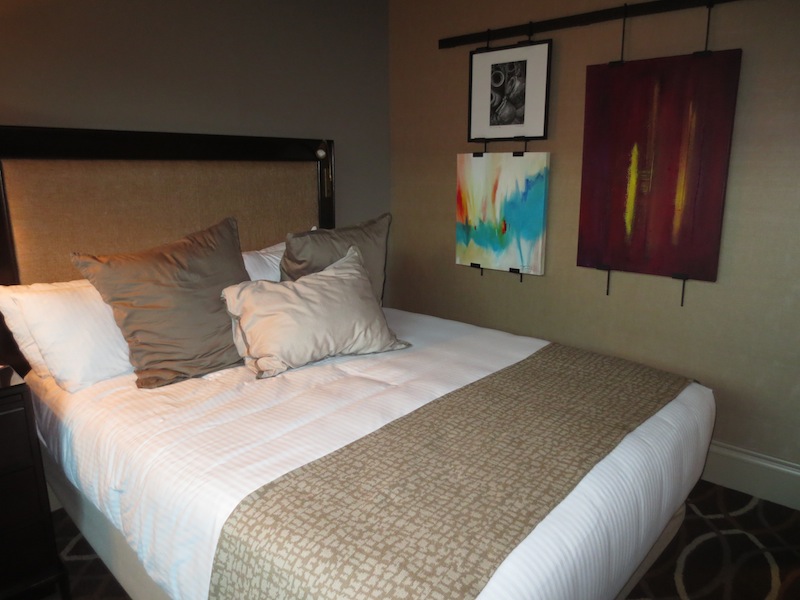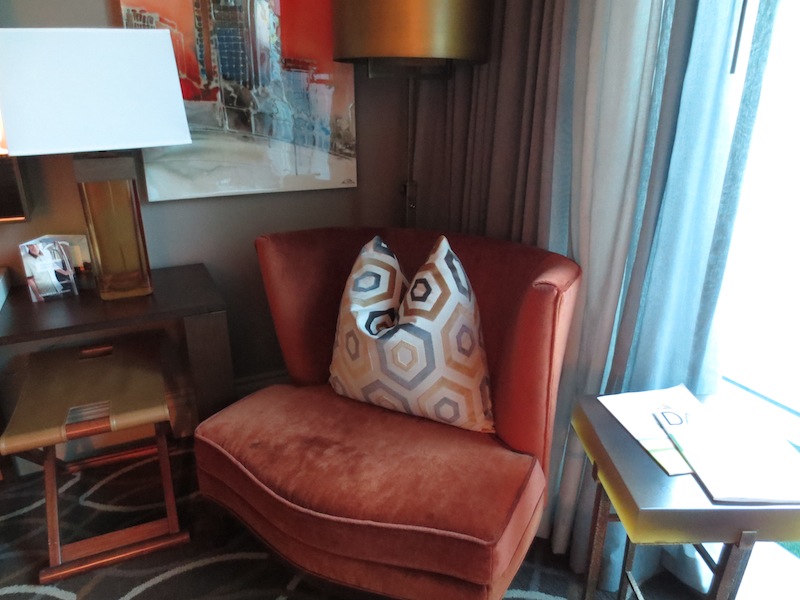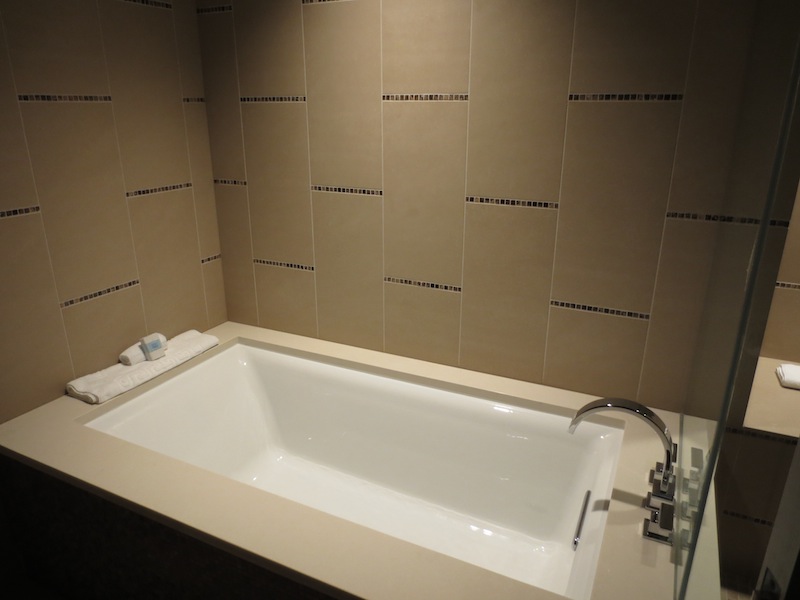 Disclaimer: I, The Cubicle Chick, was a guest at Omni Hotel Dallas during the Family Travel Conference and was given a room at no charge for being an attendee of the conference. My opinions above are mine, and are not in any way indicative of the Omni Hotel brand.