Last weekend, I was on a special press trip to visit Grapevine, Texas. Based right outside of Dallas, Texas, Grapevine has shaped itself as a wonderful enclave of Texas with hundreds of shoppes, stores, wineries, hotels and lodging, and fun entertainment and attractions. I was especially impressed with Grapevine's Main Street, which was a throwback to small country USA with a modern feel.
Grapevine also has the wonderful distinction of being the Christmas Capital of Texas, complete with tons of events, holiday decor, lighting, and fanfare.
You get the sense when you are walking on Main Street in Grapevine that this is what Christmas used to be like. Before all of the big box stores and commercialism took over, the holiday season was a close-knit affair that celebrated the birth of Christ as well as family. There is so much to do and see, and yet you don't seem overwhelmed. You can take your time strolling Main Street taking in the sights, the shoppes, the food, and the entertainment.
There is so much to do during the holiday season in Grapevine. You and the kids can travel to see Santa on the North Pole Express,  see the ICE! exhibit at the Gaylord Texan, watch a family Christmas movie at the theater, take in a parade or musical, make your own glassblown ornament (more on that in a soon to be posted article), and much, much more. For an affordable family holiday getaway, Grapevine, Texas is the perfect choice.
Check out this video from Visit Grapevine that shows you what you are in store for when you visit Grapevine during the holidays:
Here are a few photos I took from my Grapevine Main Street adventure. When I visited, it was raining on and off, but I managed to get some shots of the wonderfulness that is the Christmas Capital of Texas.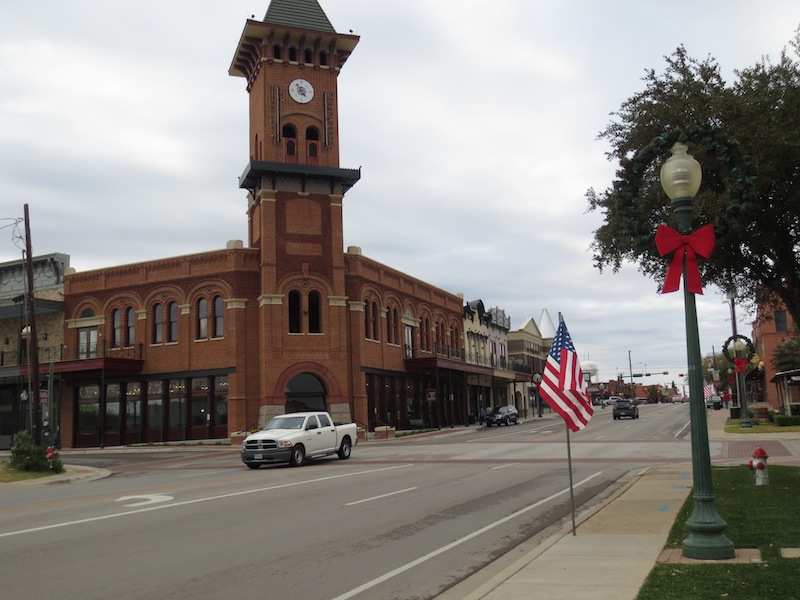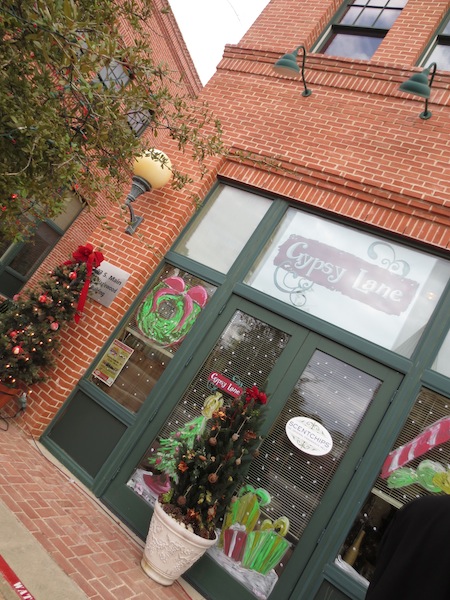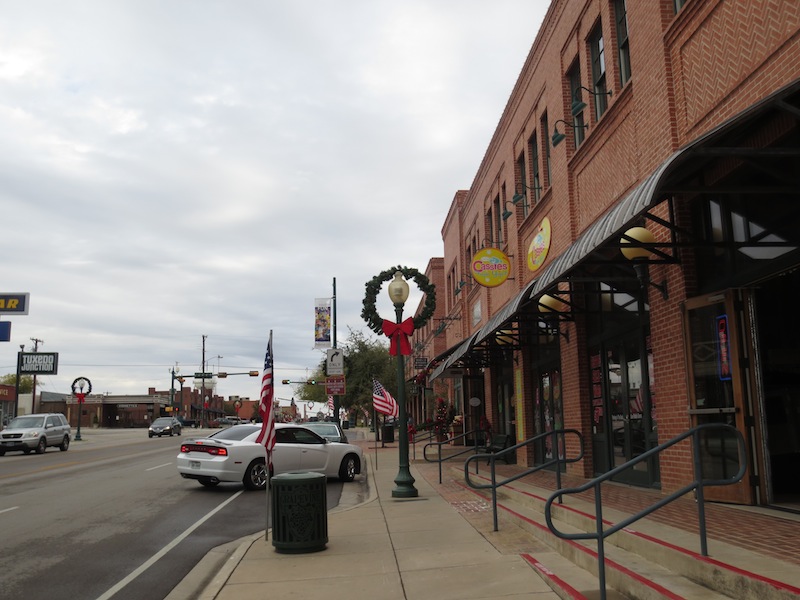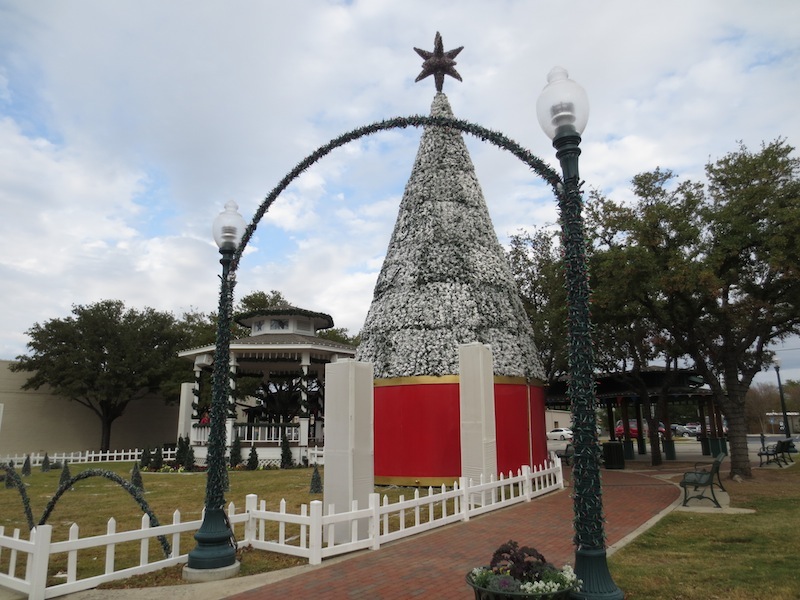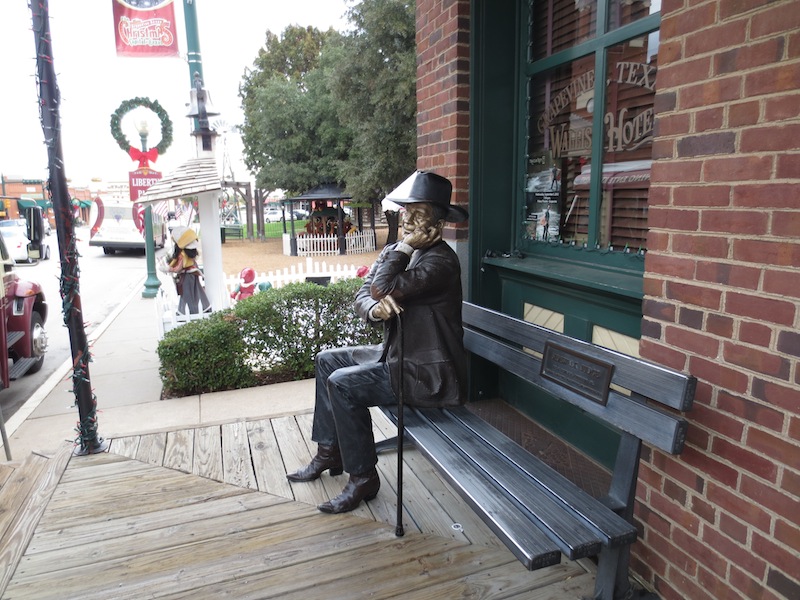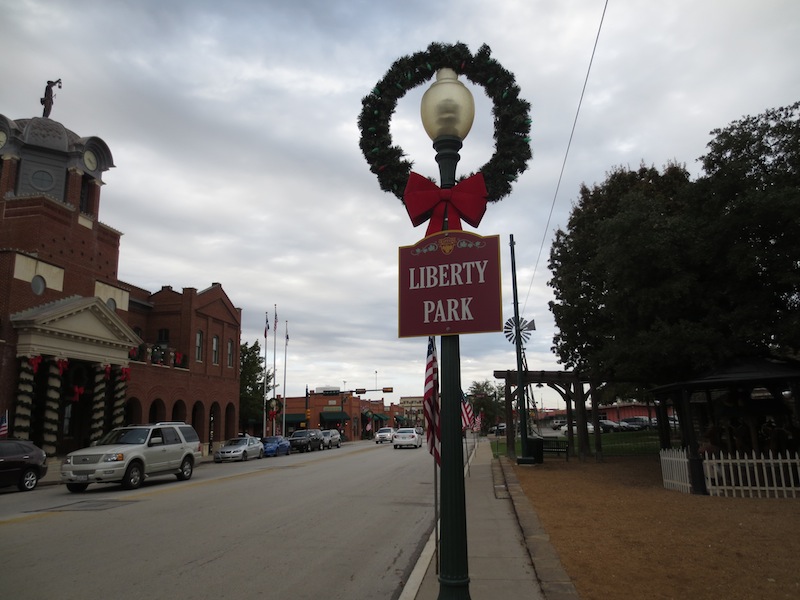 For more information on Grapevine, Texas, or to learn more information on how you can schedule your trip, visit their official website. You can also follow them on Twitter at @VisitGrapevine and on Facebook.
Next year, I will be bringing The Chicklet with me to visit Grapevine during the holiday season. I cannot wait!
Disclosure: I, The Cubicle Chick, received accommodations and other travel perks and offerings during a press trip to Grapevine, Texas via Visit Grapevine and the Family Travel Conference. The opinions in this post, as always, are mine and are not indicative of the mentioned companies and/or brands.