Written By: Style and Fashion Contributor, Coco Michelle
Do you have a little girl who is 10 years old going on 16? It's true that they grow up so fast these days.  Even though it seems like they were just babies cooing and giggling, we have to face the reality that they are growing into little women.
A tweenager is a child between the ages of 10-12.  They are not quite teens but definitely not little kids anymore…despite what we may think! They are between age categories hence the name tweenagers.
As parents (or aunties like me) it's important that we help these little ladies transition into womanhood.  Obviously, they're much too young for makeup and high heels, but this Christmas season there are still gifts we can choose to help prepare them for their upcoming teenage years.
Pretty Purses
Buying your little lady a cute purse will help her to feel like a teenager.  She'll learn how to take on the responsibility of keeping up with her purse and she'll learn what items she could keep in the purse. Coach wristlets are fab starter purses for tweens, and can go from tween, to teen, to adult, and still be fab and functional. Starts at $108, Coach.com.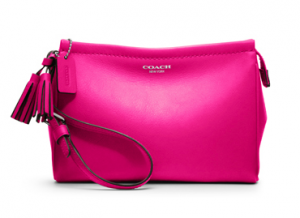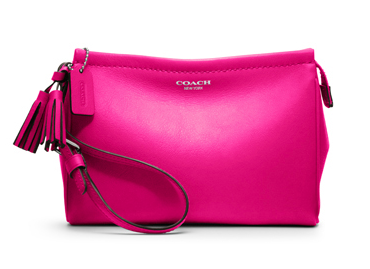 LipBalm, Not Lipstick
One of the best things to carry in her new purse is a tube of lip balm. The flavored lip balms are very cute and she'll really enjoy pretending she using lip gloss just like her mom. Baby Lips from Maybelline offers a hint of subtle color while moisturizing the lips. Perfect for tweens! $2.99, Target
Hair Bling
Fill her Christmas stocking with barrettes, hair clips and headbands that have a hint of sophistication. Instead of the huge bows and plastic doodads, choose the ones with a little more sparkle and a simpler design.
Tinted Nail Polish
It's not quite time for the bright red nail polish but a clear polish with a pink tint will make her day.  Plus, she can start learning the trick of polishing nails with her non-dominant hand. These tinted colors from Zoya give a hint of color and glitter, but not too much.
Eyebrow Brush
Her first step to learning how to use makeup is keeping her eyebrows neat and well kept.  No plucking, tweezing or waxing. But using an eyebrow brush can be her first grown up grooming experience.
These holiday gift ideas for the tween in your life will make them feel like they are past the "baby" stage, and are age appropriate and something they will appreciate.
Disclaimer: Some of the items listed in TheCubicleChick.com's 2012 Holiday Gift Guide were sent by the brand or company to us at no charge. This is not a paid nor sponsored post, and all opinions listed within belong to the author and are not indicative or any brands or companies mentioned.