Pantone has become the color authority for fashion and home design for two decades. Each year, they select a color of the year based on their research and analysis, and the color selected for 2013 is Emerald. This deep and rich green color is known for elegance and imperial style. Emerald green is also a color that looks good on just about every skin hue and hair color. It's not a color that I wear a lot, but of course, now that it's Pantone's Color of the Year, my closet is getting doses of emerald green.
Pantone also recently released their 2013 Fashion Color Report, which showcases 10 colors for spring that will showcase the season aesthetically and design wise. In addition to Emerald, colors on the Pantone's 2013 Fashion Color report are:
Grayed Jade (mint green)
Dusk Blue (sky blue)
Tender Shoots (lime)
Lemon Zest (mustard yellow)
African Violet (lilac)
Linen (off white or bone)
Monaco Blue (midnight blue)
Poppy Red (bright red)
Nectarine (orange blush)
Pantone gets a lot of their research from input from fashion designers who let them know what colors they are using in their Spring and Fall fashion lines. All of the colors listed above are colors that designers have selected as hues worthy to be seen on their runways during the Spring season.
What I like most about these colors are not only are they definitely the definition of spring when we think about flowers and the motif, but I like the way they all contrast against one another. These colors can easily be combined to create dynamic looks together, or can be taken a part to work on their own.
The hues are a fabulous combination of bright, yet mellow. Vibrant, yet tame. Bold and muted together or apart, they intertwine in a wonderful medley.
Here are a few photos I selected that highlight some of the colors forecast in Pantone's 2013 Fashion Color Report: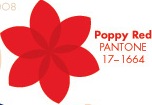 Beyonce wearing a Poppy Red blazer with black piping during a visit to Paris last June

Country singer Carrie Underwood (L) in Nectarine color & singer Natasha Bedingfield wearing Emerald at the 2012 American Country Awards
TV Personality Claudia Jordan in December at the Miss Universe Pageant wearing Lemon Zest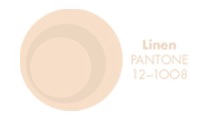 Taylor Swift in Linen at the 2012 ARIA Awards
You can check out the full report HERE as well as get the thoughts on each color by well-known designers Tracy Reese, Tadashi Shoji, Nanette Lepore, Nicole Miller, and others.
What do you think of Pantone's selections for their 2013 Spring Fashion Color Report?
Photo credit: Getty Images