Finally, Spring has arrived for most of us. With the warmer climate comes more time out and about to mix and mingle with friends and family. Patio sets are taken out of storage and used to entertain; and what better way to get together and enjoy one another's company than to have a Spring Brunch for your crew?
Brunch is one of my favorite meals for many reasons; with the combination of breakfast and lunch foods like waffles, omelets, French Toast, tomato bisque, roasted beef, and more, it's a wonderful occasion for a true foodie. But the best part of brunch may be the drinks and cocktails—you can't just have one!
And we're not just talking mimosas here; we are talking creative drinks for the brunch lover in us all. Check out these five cocktail and drink recipes from my friends at Licor 43. Each one of them looks fabulous and perfect for a Spring Brunch fete.
Check out these recipes:
43 Mimosa
1 oz LICOR 43
1 oz orange juice
5 oz champagne/prosecco
Shake LICOR 43 and juice lightly.  Strain into a flute over champagne. Drop one halved strawberry into the glass.
Cuarenta Colada
2.5 oz LICOR 43
2 oz pineapple juice
1 oz coco lopez
1 oz fresh lime juice
1 egg white
dash grenadine
Dry shake to emulsify.  Shake vigorously and strain over ice in a hurricane glass. Garnish with your favorite tropical fruit.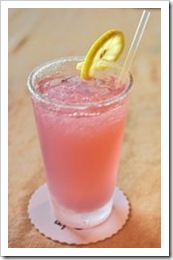 Cuarenta y Crema
1 oz LICOR 43
1 oz anejo tequila
.5 oz coffee liquor
1 oz espresso
1 oz half and half
Shake lightly and strain into a lowball glass over ice.  Garnish with filberts and a pirouette cookie.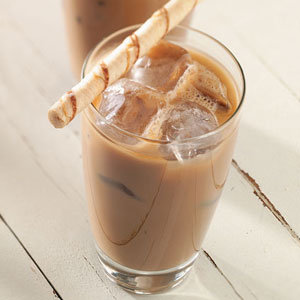 43 Shandy
2 oz LICOR 43
.5 oz lemon
.5 oz orange
Several fresh berries (Black, blue, rasp, straw, grapes, anything really.  Strawberries would require muddling)
Shake vigorously.  Do not strain.  Serve in a collins glass with a few ice cubes.  Top with hefewiezen or your favorite lighter profiled beer.
43 Sour
2.5 oz LICOR 43
.75 oz lemon
1 egg white
Dry shake to emulsify.  Shake with ice and strain into a lowball glass without ice.  Garnish with a few drops of Angostura bitters.
Hoping these cocktail and drink recipes make you want to serve them at your next brunch 🙂
Special thanks to Nora at Frank PR for sending these fab drink recipes over!