It seems as if the summer has flown by! Fall will be here before we know it! Check out the fall trends below and make sure you are (fashionably) prepared for the temperatures change.
Fall Trend #1: Menswear Inspired
Oversized trousers, button down oxfords, boyfriend cardigans, and classic printed suits help make this trend equal parts tomboy chic and office appropriate.
(pants suit and oxford, zara.com; boyfriend cardigan, simply.com; model image, weheartit.com; trousers, topshop.com; oxford, asos.com)
Fall Trend #2: Shades of Blue
As seen on the runways, blue is the color for Fall 2013. No matter the shade, add a splash of blue or go all out from head to toe to keep it cool.
(formal dress, media4.onsugar.com; blue top and shorts, heinui.com; jumpsuit, oasap.com; pencil skirt, elizabethcustomskirts.com;  dress, morpheusboutique.com; pants, barneys.com)
Fall Trend #3: Slouchy Pants
These pants are comfortable and chic at the same time! This style calls for pants to be fitted at the waist and slightly narrow at the ankles. This fall, you definitely want to wear these pants with a pair of heels or booties to be well dressed for almost any occasion.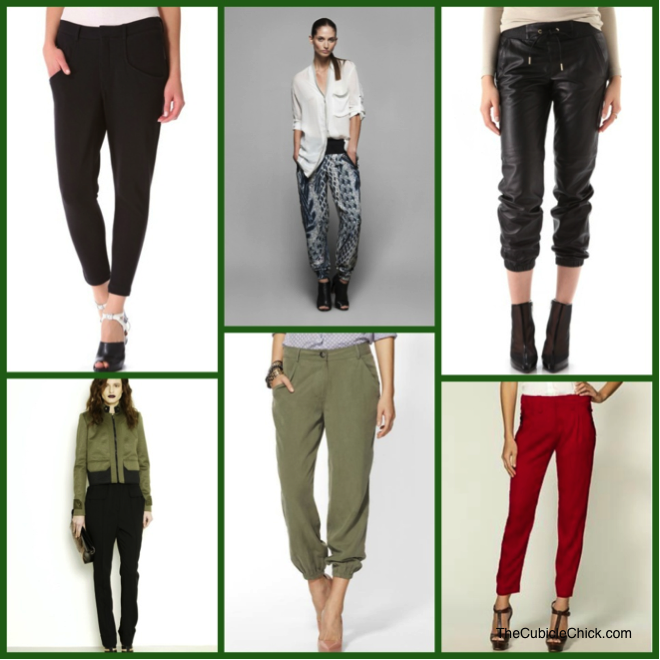 (all pants on the top row are available at shopbop.com; black full length pants, wwd.com; green pants and red pants both available at piperlime.com)
Fall Trend #4: Grunge
We have seen the grunge look on our favorite celebrities as well as the Fall 2013 runways.  Think knit beanies, leather, plaid, and muted florals, all worn in a very "I meant to do this" fashion.
(floral top, sheinside.com; sweater and skirt, zara.com; flannel top, urbanoutfitters.com; plaid shirt and leather skirt , lace top, and flannel sheer blouse, all from zara.com)
Fall Trend #5: Classic Patterns
Patterns such as leopard, houndstooth, and pinstripes are always in style and will be a huge staple this fall. Though the patterns are classic, we are going to see them brought to life in many different shapes and styles.
(houndstooth dress, sears.com; leopard print sweater, printsrevolveclothing.com; pinstripe dress, shopbop.com; houndstooth skrt, sears.com; leopard print suit, nordstrom.com; pinstripe pants, shopbop.com)
What are you daring to wear this Fall? Be sure to comment below because we want to know!
By Fashion & Style Contributor, Karen Curtis, yourstylistkaren.com