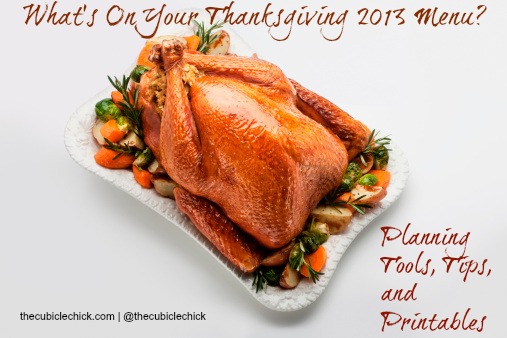 Can you believe it? Thanksgiving is almost here, and if you are anything like me, you may be scrambling trying to make sure that you have everything in place to make sure this Thanksgiving is the best yet. This year, I will be entertaining my friends and family in my home. I must admit, I get joy out of hosting my loved ones and showing them how truly I am thankful to have them in my life, so I tend to pull out all of the stops for Thanksgiving, specifically.
In order to keep my nerves from getting frayed (plus my tendency for perfection, it's the Virgo way), I have a lot of little systems to make sure everything goes off without a hitch. Checklists really help me stay organized and on task while making sure nothing falls through the cracks. I've found a few good printables that assist me with my entertaining and hosting duties:
Thanksgiving Checklists:
Checklist #1- here (PBS Food)
Checklist #2- here (Bed Bath & Beyond)
Make ahead Checklist #3: here (Real Simple)
Menu Planners:
Planner #1- here (PBS Food)
Planner #2- Thanksgiving Menu Template (Microsoft)
Thanksgiving Coloring Printables:
Turkey Day Coloring Page for Kids- Thanksgiving Coloring Page (Microsoft)
To make the most out of your Thanksgiving prep, make sure to get your items from the market before the week of holiday. The stores are sure to be most packed the three or four days leading up to Thanksgiving. Use the checklists from above to prep as much as you can beforehand. Don't overwhelm yourself, and make sure to ask for help. Don't feel the need to compete with others on who has the best Thanksgiving fete. What is most important is that you and your guests enjoy it.
Take a lot of the hard-work out of Thanksgiving by doing a potluck style dinner and having everyone bring side dishes to help out. You can also have your bird and/or ham prepared by your local market, deli, or butcher.
And most importantly, let's not forget the real reason behind the season and for Thanksgiving Day. We should always show thanks and gratitude for the life we have, and on Thanksgiving, we share that thankfulness with those closest to us.
What's on your Thanksgiving menu this year? Do share!