If you are looking for something whimsical to create this Valentine's Day, I have a treat for you. You may already know what I am a fan of mason jars, and I love using them every chance I get. While perusing the Dollar Spot at Target the other day, I came across some small mason jars with pink lids. Next to them were votive candles, and I got an idea.
I could create Valentine Mason Jar Decor using the jars and candles and some embellishments.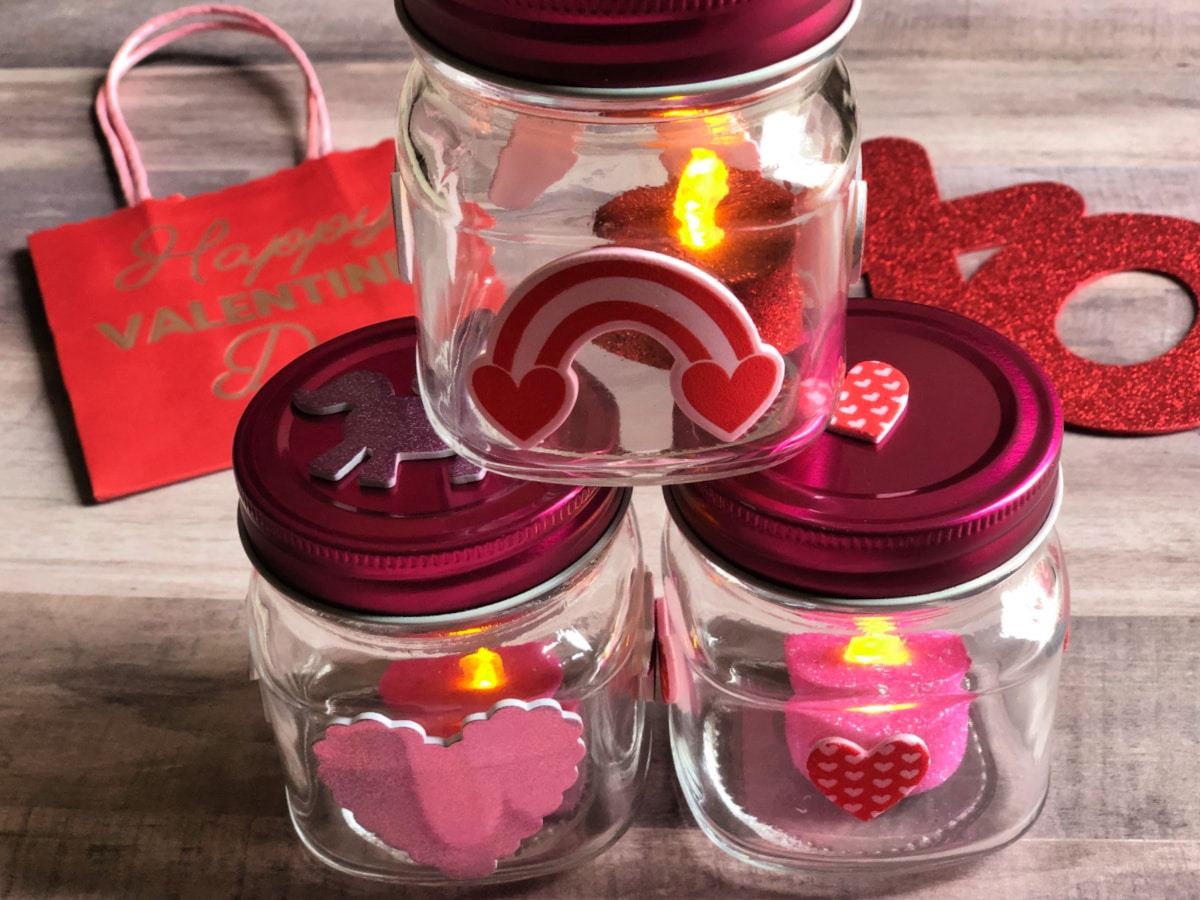 They are perfect to place on your mantel, or on shelves, or even in the window. The votive candles aren't real candles (they turn on and off with a switch at the bottom), so they are safe to use. My Valentine Mason Jar Decor can also act as a night light for your little's room.
Here's what you'll need:
mason jars (plastic ones preferred)
votive candles (battery operated)
stickers/washi tape
tape
To make them, take the mason jars, and add stickers, washi tape, or other embellishments to the sides and top of the lid. Then add some tape to the bottom of the mason jar, then attach the votive candle to it (so it stays in place.
Screw the top on, and you've got yourself a cute Valentine that can be personalized. Cupid would approve.
I like to put my Valentine Mason Jar Decor all around my house to make it festive for the holiday.
You can use these mason jars year after year to decorate for Valentine's Day—you may have to replace the votive candles as they die out after awhile.
I hope you enjoy making these for your home.