Have you started shopping for the kiddos for the holidays yet? I must admit that I began a week or so ago and have been finding hiding spaces in each bedroom so that Santa can surprise my little one. Each year, I struggle with shopping for toys because I am not always sure if I am getting the hottest thing for my daughter's age range. I have also been unsure if I was getting the best bargain, since different retailers charge different prices for toys and electronics. This year, I won't have to worry because I downloaded Time to Play's Shop for Kids App. And it's right on time!
As a Time to Play Parent Panel member, I was introduced to the application at its release. It is pretty handy, if I don't say so myself. You can look up ratings of the toys that are on your kids' wishlist (safety, play factor, etc.), get price comparisons from stores to see which price is the lowest, see what items are trending, and you can also enter giveaways for toys Time to Play is giving away. You can even scan toy barcodes for prices while in the store and bookmark toys on your child's wishlist. No need to worry about losing your child's list, because you can bookmark it and store it on the application. It will always be with you in the app!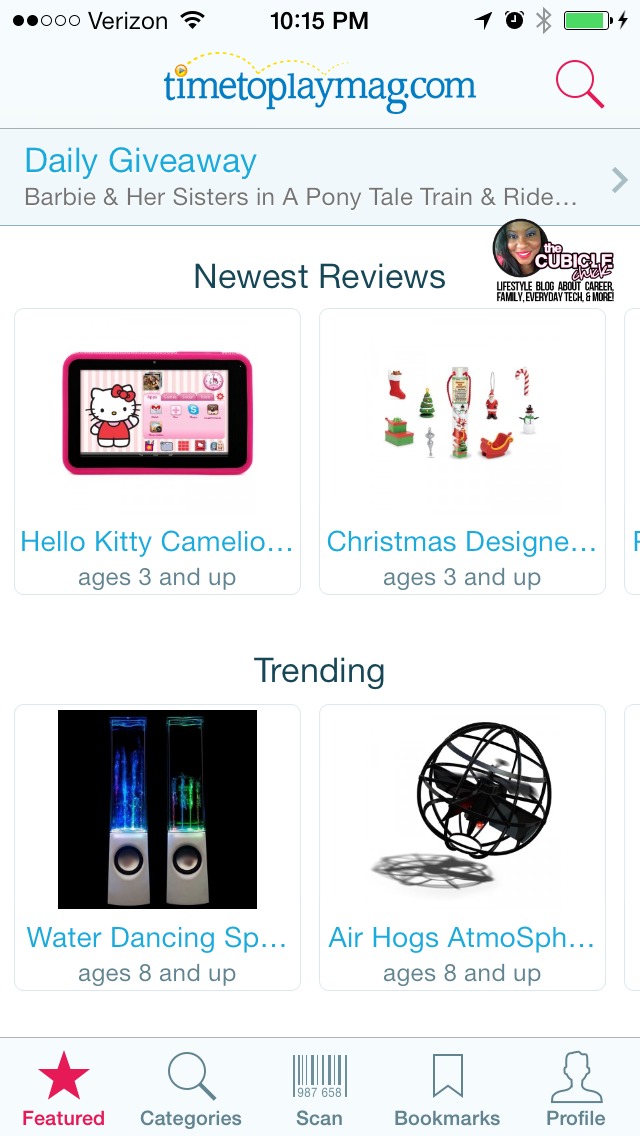 I've used the Time to Play Shop for Kids app a few times while comparison shopping and it came in handy. When holiday shopping specifically, you want to make sure you're getting the best deal. You may not always have time to go store to store or search online, so I love how their app makes it so easy.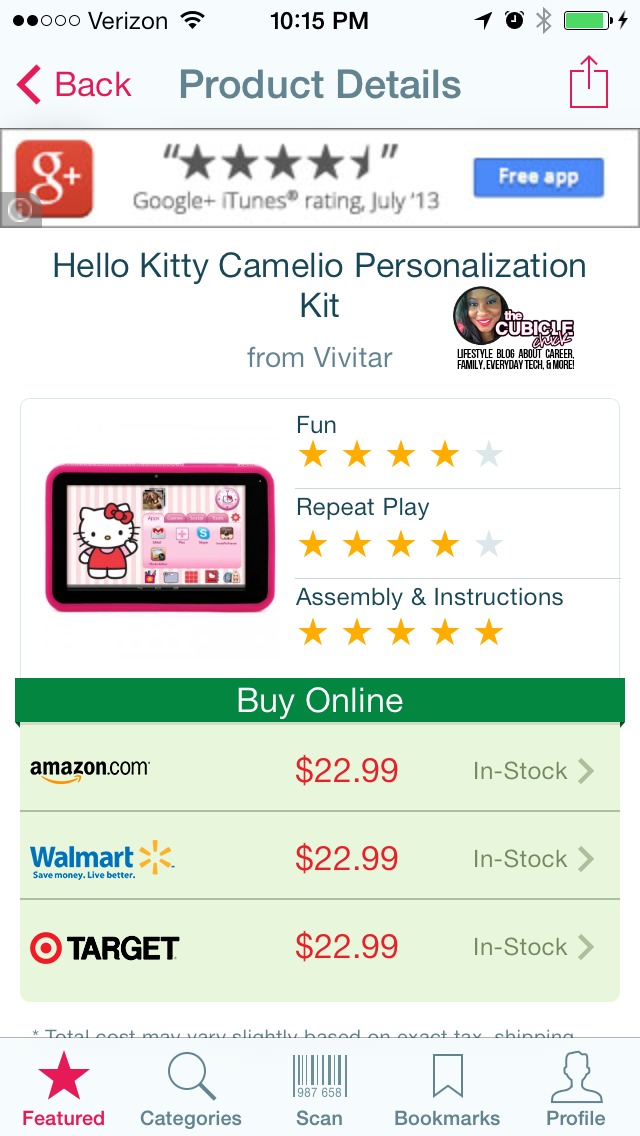 The Time to Play Shop for Kids app is available on iOS and Android devices. It is free to download and use. Simply search Time to Play Shop For Kids app in Google Market or the Apple Store.
Holiday shopping is hard enough—so make it easy on yourself by utilizing the Time to Play Shop For Kids application. It will come in handy during the holiday season and beyond.
For more shopping tips and tricks for the holiday season, click here! And make sure to visit the Time to Play website here.
Disclaimer: As a Time to Play Parent Panelist, I am compensated for contributing and sharing their information, posts, and tips.