It snowed on the East Coast twice in the last week. That snow has me longing for warmer days and bright colors. I was feeling nostalgic and decided to sift through some pictures taken on a warmer day. Beautiful flowers, sunshine and plants in bloom are just some of the things that I have to look forward to in just a couple of short months. This picture was one of my favorites because it reminds me of all of the fun things that happen when the weather starts to heat up.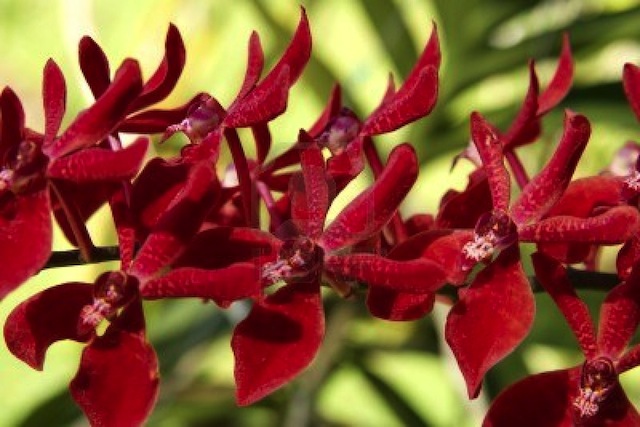 Floral prints are pretty hot this season. Flowers bring a smile to almost anyone's face, so why not incorporate them in your wardrobe? I love the way this floral print shirt has a bold look to it. It's easy to layer this top or simply wear a bandeau underneath because of the bright floral print and light material. I paired this top with a brightly colored midi skirt to attract as much of the sun as possible. Despite the sun being out, it is still chilly. I wore these shoes because they provide just the right amount of coverage.
I believe that it is the newness associated with nature, in this case the floral element of nature, which makes everything come to life. The color, fresh scents, vibrancy, color, and the delicacy of fresh flowers have inspired artists. I view myself as a curator of my wardrobe and nature plays a big part when it comes to what catches my eye.
As I curate my own closet, I noticed two distinct categories of floral influence. I have several prints and a few floral-esque pieces too. Are you interested in blooming your own wardrobe this season? Here are my suggestions for pieces to add:
Prints:
Prints are a great way to make a statement, whether ultra feminine or bold and bright. These are typically timeless and can work in any fashion lover's wardrobe.
The color palette of the floral printed piece can influence whether the outfit is day or night appropriate. I tend to stick to dark florals when heading out for an evening affair and light florals when wearing them during the day. However, use your own discretion.
Florets:
Bethenny Frankel is rocking her florets in leather, as they adorn this J. Crew dress.
Florets are three dimensional interest pieces that add depth to a garment. Tone down everything else and let the florets do the talking. Florets can be bold so let them have a moment to shine while keeping accessories and makeup to a minimum.
Florals, whether because of color or shape, obviously influence my wardrobe. What inspires your wardrobe? Do you have florals woven in to your favorite pieces?
Disclaimer: This post was inspired by ProFlowers. Click here for their orchid offerings.