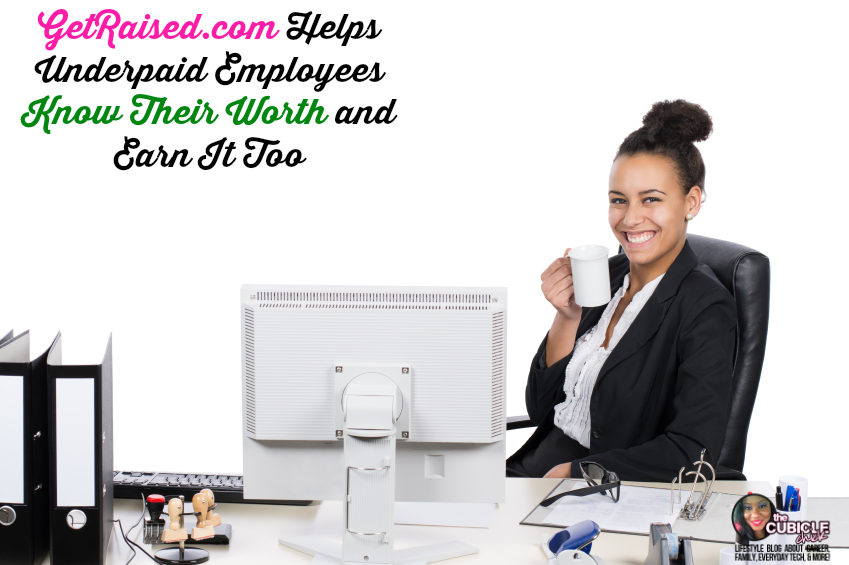 There has been a lot of talk politically and socially regarding equal pay for equal work all of over the news and the web. The fact that we even have to have this conversation in today's world befuddles me, but of course, we have to continue to fight the good fight, regardless of how silly the fight is. The income gap between men and women is staggering, and continues to be a pressing issue in the workforce. There's advocacy work, but that can take a long time. We need immediate tools and resources that can help employees, no matter their sex, earn a fair wage for the work they produce.
During the Mom 2.0 Summit back in May, I met with Bing's Matt Wallaert, and he told me about a site that he co-developed in 2010 called GetRaised.com. Because of the nature of my site and the career topics I cover, he felt that the site would be relevant to my audience. It took me to some time to get to it, but I recently went to the site and was pleased to see that he and his partners created a site that can help workers learn how to get a raise if they are underpaid.
GetRaised works like this: you tell them about yourself (job title,  experience, current salary, etc.). Then based on that info, a personalized Raise Request Form is created which can help facilitate a conversation with your boss. Through this process, GetRaised gives you expert guidance through the process, holding your hand and guiding you along the way. GetRaised is like having an advocate at your disposal to help you get paid what you are worth.
According to the GetRaised website, users of the site were given an average of $6726.00. Not too shabby.
The site is free and it costs you nothing to use.
There are plenty of reasons why women, especially aren't given raises—the main one is because we don't ask for them. Men have no trouble asking for raises even when they aren't warranted. Us women tend to think we aren't worthy of it, when the opposite is true. We should get raises. We should demand them. And GetRaised can help you if you feel you need some assistance.
If you are looking for a raise, go ahead and sign up and peruse the website and see what GetRaised has to offer. Make sure to let me know your thoughts.