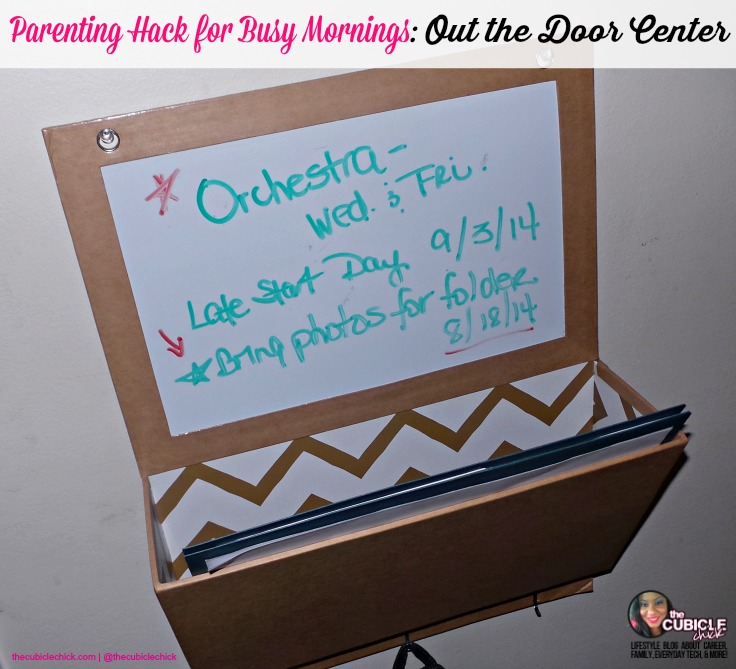 Disclaimer: I've been compensated for this post. However, all thoughts and opinions are my own.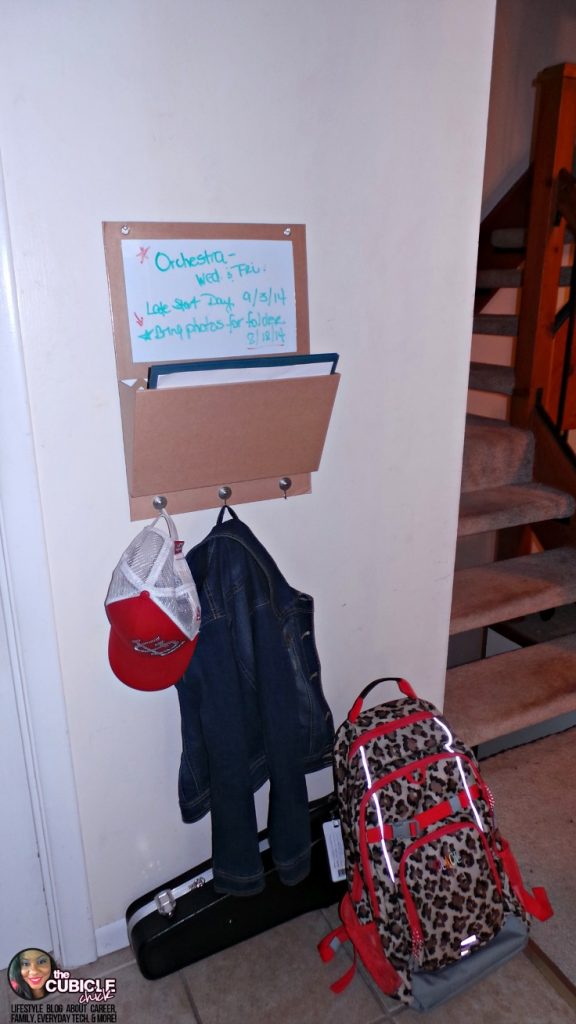 If your mornings are anything like mine, then you know how important it can be to be organized and time efficient. I like to prepare as much as I can the night before, so in the morning, everything runs as smooth as possible. We keep our mornings on a positive note by sticking to our routine, and having everything organized and where it needs to be. I've come up with a decorative way to assist in our morning duties, and it is something that also can come in handy.
My Out the Door Center Parenting Hack can help with time efficiency in the morning. It serves as a "mailbox" for paperwork and other school items that need to be sent with my daughter to school. It's a messaging board for important must-remember items that we may forget. And it's an outerwear hanger, so your child has a go-to place for their coats, jackets, and sweaters. With everything being in one area, it can help with time management and creating a morning routine that is hassle-free.
In reality, my Out the Door Center is a glorified office tool, but I always believe in repurposing things when I see fit. After it hanging in my office for months (and never really using it), I came up with the parenting hack to help me during the mornings. And oh, how it comes in handy!
If you are unable to find something like this at your local office supply or discount store, you can easily create one yourself. You can buy a small erase board with a mount for the wall, add a folder with a top open slot and apply with a thumbtack, and then use 3 to 4 pushpins right underneath it to work as hooks for the outerwear (this won't work for really heavy coats or jackets, which may cause the pushpins to bend or fall.. You place the items horizontally so they are in unison, like a "center". And make sure to make your Out the Door Center low enough so your child can reach it. You can adjust the placement as they grow.
Johnsonville also wants to ensure that your mornings start off the right way that can give your child a good breakfast with their fully cooked sausage. Just pop it in the microwave for 30 seconds, and it's ready. Johnsonville's Fully Cooked Breakfast Sausage comes in three flavors: Original Recipe, Vermont Maple Syrup, and Turkey. For more details and recipes, visit the official site for Johnsonville.
My daughter and I have come to rely on our Out the Door Center—not sure what we would do without it.
Check out photos below of my Out the Door Center Parenting Hack: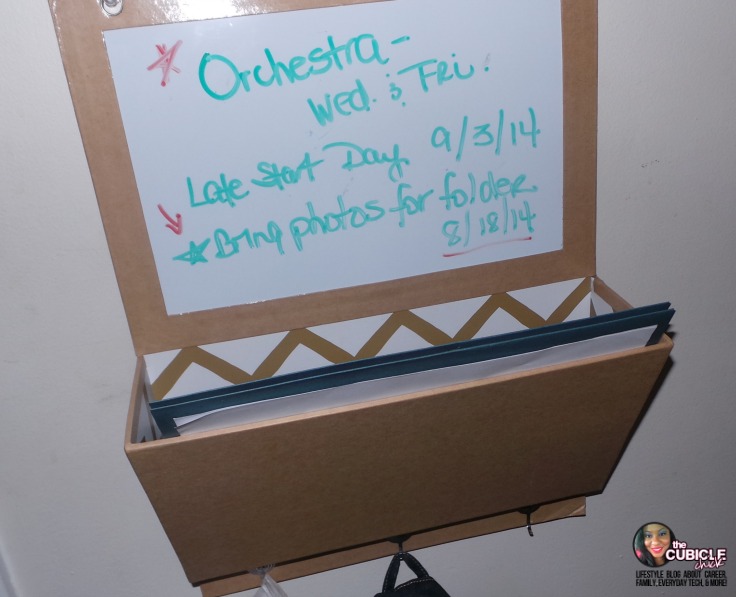 I repurposed this "office organizer" and made it into our Out the Door Center. It has everything we need to help us get "out the door". You can also use the hooks to hang keys.
Put your Out the Door Center right by your door for convenience. This is what my entryway looks like. Door straight ahead is door to the garage; door to the left is the front door.
I hope this helps you and your family during bust mornings. Ina  future post, I will soon be sharing a breakfast recipe my family loves using Johnsonville's Fully Cooked Breakfast Sausage.