Disclosure: As a paid Blogger Ambassador for Avon, I will be discussing many aspects of Avon's brand; from the entrepreneurial side, to career, to beauty tips, Avon staples, and more in a series of posts. The opinions in these articles are mine and are not indicative of the brand.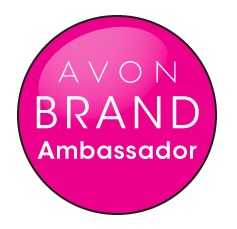 As a business owner myself, I like to share tips and tools to help other women entrepreneurs thrive and flourish. It is so important that we help one another and lift each other up, as support goes a long way. It can be difficult to continue to feel confident when working so hard day-to-day on your business. Which is why I am excited about this series of AVON Twitter Chats that will be happening in the next several weeks that will help you soar.
As a Blogger Ambassador for AVON, I will be participating in three Twitter Chats in their You Make it Beautiful Twitter Series. Entrepreneur Jen Groover (@JenGroover) will host the chats and share insight from her own experience growing her businesses. She will be joined by special guests including AVON representatives who are featured in AVON's Beautiful Stories videos.
This is a perfect time to get great tips and help you stay motivated while you continue on your entrepreneurial journey.
The AVON brand has been helping women earn an income for over 120 years by creating opportunities for women to start their own businesses. Their You Make it Beautiful campaign is a celebration of women's inner beauty and empowerment. We are the mothers, the wives, the sisters, the aunts, the leaders—and we owe it to ourselves to continue to inspire while helping others. It is important that we help one another shine, inside and out.
Please join us for the first AVON You Make it Beautiful Twitter Chat on Twitter on Wed., 11/19 from 12:30-1pm EST using the hashtag #MyAvonStory. The topic of the first chat is Gaining Confidence and Independence with your Business.
RSVP to the Twitter chat by emailing AvonRSVP@bm.com; If you RSVP and participate in the event, you will be entered to win an AVON bundle of goodies.
You can view AVON's Beautiful Stories videos on their YouTube channel.
I hope you will join us for these powerful conversations! The next one is scheduled for Thursday, Dec. 19th. Deets on that one forthcoming.
About Jen Groover
Jen Groover is a serial entrepreneur who's gone from guest-hosting spots on QVC to inking deals with some of the industry's biggest heavyweights. Her success began with the creation of the Butler Bag, the world's first compartmentalized handbag, and has evolved into an entire lifestyle brand, which can now be found at several prominent retailers. She's also behind Leader Girlz, which teaches young girls the importance of empowerment through play, and her newest brand, Empowered by Jen Groover. Groover is also an author, speaker and media contributor.