Disclosure: I was loaned this vehicle in exchange for my social influence and honest review. The opinions in this review belong to me and are not indicative of the companies or brands mentioned.
I love testing out new cars, especially when I travel. I recently traveled to the City of Angels to visit my twenty year old son who lives there. He is unable to get the required days off to make his holiday pilgrimage home to St. Louis, so I couldn't let the holiday season go by without seeing my boy and giving him a dose of home. During this very trip, I was given the new 2015 Mazda5 Grand Touring to drive and review during my trip. I was told that it was a combination of three different vehicles—a Crossover, a mini van, and a sedan, so I couldn't wait to get behind the wheel and zoom zoom.
While I've never been a mini van type of gal, I can appreciate the style of the Mazda5. It has sliding doors much like you would see on a mini van, and has three rows of seating for ample passenger space. But it drives and feels like driving a small sedan or crossover. There is nothing that speaks "mini van-ish" when it comes to this car.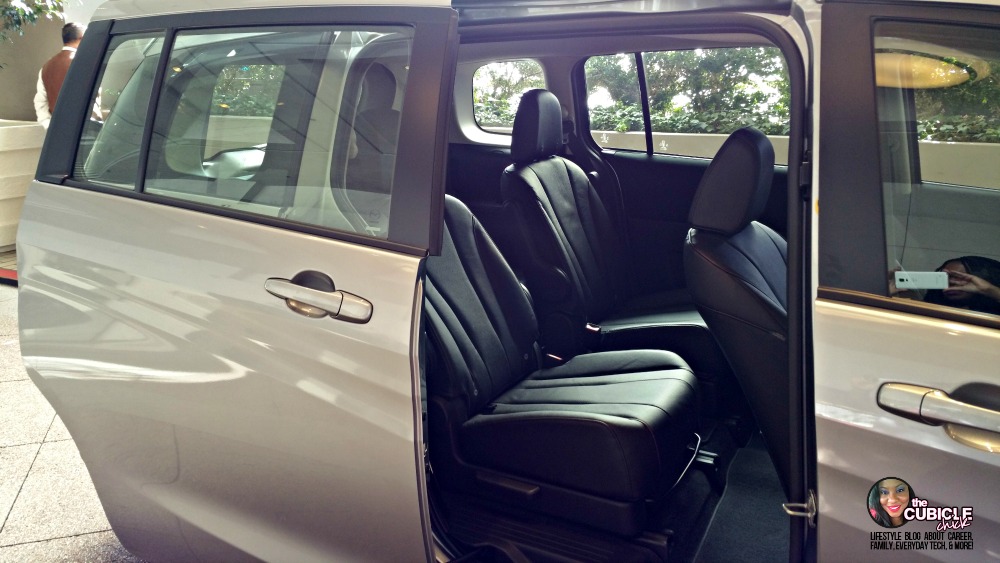 Despite it's family nature, it's pretty sporty, too. I felt at ease driving in the rigorous Los Angeles traffic, and it handled quite well. I was rather disappointed that the Mazda5 Grand Touring that I was given didn't have any navigational abilities in the car. I think if it did, it would be hard for me to find any fault in this car.
The Mazda5 Grand Touring is super roomy. I felt like we weren't taking full advantage of the amazing space of the car since it was just me and my son driving around in it. It can seat six people comfortably—it's that spacious inside.
And yet, it drives like a small sedan. It's compact enough to get in small spaces. So it's like having the best of both worlds. And the gas mileage is awesome as well.
All-in-all, I enjoyed my experience with the Mazda5 Grand Touring and would recommend it for the family that needs space, but doesn't want to opt for a mini van. It's a pretty fly ride, but still gives you the functionality of a mini van without the mini van look.
The MSRP for the model I reviewed is around $24,770. For more info on the Mazda5, click here.
Here are a list of just some of the Mazda5 Grand Touring features:
Automatic Climate Control
Power Moonroof
Remote Keyless Entry
Xenon Headlights
Power Heated Mirrors
Side-Impact Air Bags
Sirius Satellite Radio
Thanks Josh and the peeps at STI for hooking me up yet again.