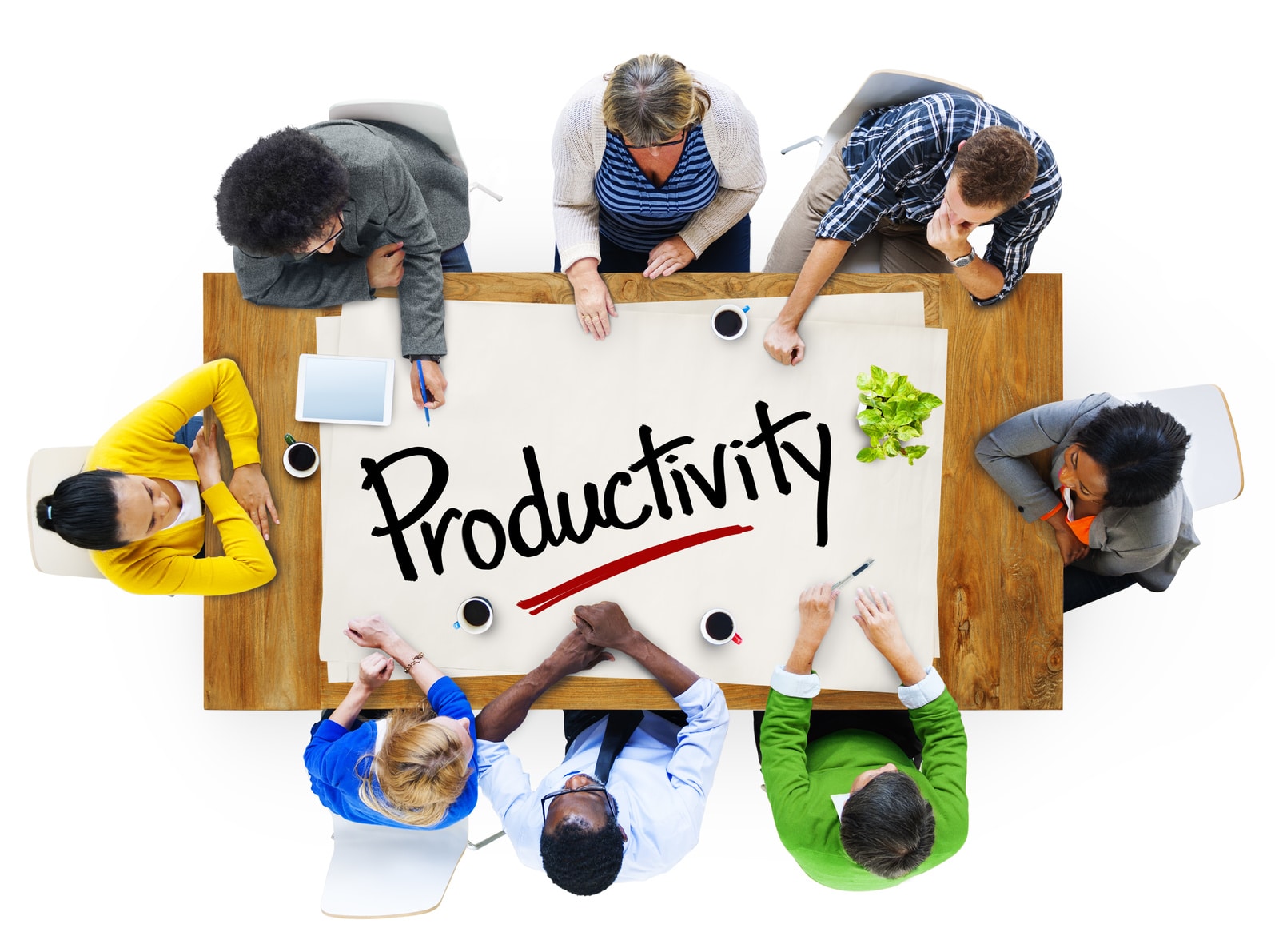 Now that 2015 is in the books, many of us are looking back over our goals for the year and it's time to be real. Some of us smashed it and some of us didn't. But, there's no denying that the key to success in 2016 and beyond is better time management and increased productivity in our personal and professional lives.
In the past, I've struggled with work life management. But, I found apps and tools to help me better manage my time and establish a daily routine. If one of your goals for 2016 is to have better work life management, then check out my list of productivity apps that I regularly use to help me get the most out of my days and life.
Headspace.
The Headspace app helps to ease my feelings of overwhelm and anxiety about the tons of items on my to-do list. With 10 minutes of guided meditation, I'm ready to conquer my to-do list like a boss.
Todoist.
This handy-dandy app keeps me sane, and it syncs across all my devices. I use Todoist to create task lists, email tasks in from my email, and color-code tasks by project.
SelfControl.
Do you ever find yourself checking email or on Facebook while you should be working? The SelfControl app allows you to block websites so you can work without distraction. No, you can't cancel the timer and shutting your computer down won't help. Here's to self-discipline.
LastPass.
Searching for passwords is a productivity killer. LastPass stores all my passwords so logging in only takes seconds.
Focus Booster.
Focus Booster is a pomodoro timer that alerts me when my 25-minute work cycles are complete, followed by a 5-minute break. I also track the time spent on client projects and other tasks. For instance, I found that it took me too long to create graphics, so now I outsource that task to a pro.
Google Drive.
I create, store and share documents in Google Drive. I have the app on all my devices so my important docs and images are always with me.
Google Calendar.
Google Calendar is my favorite because I can create multiple calendars. For instance, I have a calendar for each of my clients with task due dates listed, a personal calendar and a business calendar with appointments and client calls. I color-code my calendars and hide the ones I don't need. Additionally, I love that I can have all my calendars showing so I can see if I'm overbooked.
Calendly.
Calendly takes the hassle out of the back-and-forth emails when setting appointments. Set your availability, share the link and the appointment is automatically synced with your Google Calendar.
Genius Scan.
Am I the only one who keeps receipts in my wallet so long that the ink fades? Use Genius Scan to scan documents and receipts into a PDF or JPEG and upload to your Google Drive.
TripIt.
Keep all of your travel itineraries in one place with TripIt. I love that it syncs with my email so when I book a flight or reserve a hotel room, TripIt automatically pulls the data and uploads it to the app, with confirmation numbers and travel details.
CamCard.
It's time to throw away those 500 business cards in your desk drawer. Scan them to CamCard, add notes and set a reminder to follow-up. Don't be that person who only reaches out when they need something. Cultivate relationships before you need the big favor.
Audible.
You have to read to lead. Don't shortchange your personal development because you can't find the time to read a book. Use Audible to listen to books while you work, commute or wait in the carpool line.
Evernote.
This list wouldn't be complete without my beloved, Evernote. I use Evernote to clip articles, store notes, brainstorm projects, and verbally record ideas. If you're a pen-and-paper girl like me, you can even snapshot your notes with the Evernote app. Their search features even include your handwritten notes in the results.
Whatever happened or didn't happen in 2015, that's okay. Let's make 2016 the year for increased productivity, laser focus and empire building. Check out the productivity apps I shared, and find a few that work for you as you work your way to the top. Don't try to implement them all at once, and be open to other options if these don't work for you. Feel free to tweet us at @TheCubicleChick so we can get you moving in the right direction. Just don't get stuck with inaction.
Do you have any productivity apps or tools that helped you kill it in 2015? Share them with me below so we can be great together.
About Yolonda
Yolo Spinks is a Memphis-based lifestyle blogger and social media strategist. With a charming smile and deep-rooted Southern drawl to match, Yolo is dedicated to inspiring and motivating women and girls of color to live in purpose and on purpose. Her work to bring awareness to polycystic ovarian syndrome (PCOS) and infant mortality in communities of color are just two of the ways that she gives back to her community. In her spare time, you can find her reading a book and being Auntie 'Londa to her great-nieces, Goo and Kay. Follow her on Twitter at @YoloSpinks.